Spread across a 6-acre campus in Noida's picturesque Jaypee Greens Wish Town is the new-age K-12 Prometheus School (estb.2019). Despite witnessing a turbulent maiden year because of the COVID-19 pandemic, Prometheus School has effortlessly navigated the testing times to emerge as Noida's #2 international day school and among the top 10 in Delhi NCR in the latest EducationWorld India School Rankings 2022-23. The school was also conferred with the prestigious "School of the Year" title by BW Business World in January 2023.
Championed by serial entrepreneur and technology aficionado Mukesh Sharma, Prometheus is the sole IB Continuum School in the country to offer the Cambridge IGCSE and A-Levels. Within a short time span since its inception, Prometheus has transformed from a greenfield school with an initial batch of 30 students to one of the most admired K-12 institutions in Delhi NCR that provides digital technology driven learning and world class infrastructure to enable its 500+ students to excel in academic and non-academic pursuits.
"Despite the Covid-19 pandemic having prompted an abrupt switch to online classes within six months of admitting its first batch, Prometheus has got off to a good start because of excellent word-of-mouth publicity received from satisfied parents and students. At the outset of the pandemic, Prometheus' switch to online learning was quick and seamless because it was conceptualised and established as a tech-savvy school to provide engaging learning experiences rooted in inquiry-based and experiential learning pedagogies. After successfully navigating the testing times, we have been striving towards enabling our students to bloom into technologically adept, intellectually equipped, caring young people capable of fulfilling their dreams and aspirations in academia, business and diverse professions," says Mukesh Sharma, chairperson-director, Prometheus School.
Teaching and Assessment Excellence
Driven by the belief that a competent faculty team is indispensable to achieving its institutional goals, Prometheus School boasts a robust system for the continuous professional development of its teachers.
The school follows a fair and transparent performance review process for its staff members. Moreover, with the objective of fostering collaboration and promoting mutual respect and trust among staff members, the school follows an open-door policy wherein the principal/other school leaders are always available to staff members and other stakeholders.
At Prometheus School, student assessment seeks to promote learning and teaching by empowering all students to take responsibility for their learning and develop skills and positive attitudes.
Student assessment focuses on students' individual progress rather than their performance vis-a-vis their peers and is designed to identify what students know, understand and can do, apart from providing students with feedback that informs and improves learning.
Student Achievement and Support
As an inclusive school, Prometheus School strives towards the social-emotional and academic wellbeing of all its students. Socioemotional wellbeing is an integral component of the core curriculum and students are encouraged to take actions to reflect learning.
The school's counselling team caters to a wide range of psycho-emotional, psycho-social, behavioural and cognitive needs of the students as per their age group.
The student support team holds regular sessions on peer interaction, adolescence and bullying in collaboration with homeroom mentors.
The school also has an Additional Learning Support (ALS) team to cater to students with learning difficulties and special needs across the primary and secondary grades through one-on-one sessions. Moreover, the school's Learning Support Department provides remedial intervention that involves individualised instructions based on the student's needs.
Over the last three and a half years since the school's inception, Prometheus students have proved their mettle in both scholastic and non-scholastic domains. They have won several laurels for the school in state and national level events.
Enabling infrastructure
Committed to holistic student development, Prometheus School's fully Wi-Fi enabled campus hosts contemporary infrastructure for academics and sports/co-curricular education.
The co-ed day school's ultra-modern four-storeyed main building houses a spacious and well-equipped auditorium, studios for performing and visual arts, a medical room, and dining halls.
The school management has invested generously in an impressive sports infrastructure that includes a 50-metre indoor all-weather Olympic-sized swimming pool (the first of its kind in India), eight air-conditioned indoor badminton courts, an international standards table tennis hall with 15 table tennis tables, 10 m shooting range, basketball court, tennis and squash court, a horse-riding arena, a 200 m athletic track, and two state-of-the-art gymnastic halls, among other facilities.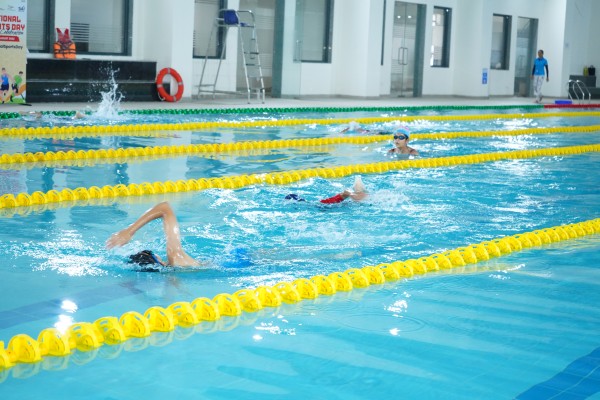 Partnerships with reputed sports academies such as Anshul Garg Academy (table-tennis) and Equiwings (equestrian) ensure provision of professional standard training in these sporting disciplines to students.
Exclusively designed studios for art, music, dance and drama help nurture students' artistic talents and creativity.
Prometheus also hosts EntrepreNOW — a club for aspiring entrepreneurs — to nurture the entrepreneurial spirit of young adults.
Technology Integration
A frontrunner in technology-integrated teaching-learning, Prometheus School leverages technology across diverse functions to deliver a seamless experience for its stakeholders.
Toddle and Managebac learning management software (LMS) is used to plan, implement and assess a specific learning process while Toddle – a collaboration platform for IB PYP – is used extensively across the PYP classrooms.
Prometheus' parent community also uses Toddle to keep track of their child's work and give the required feedback on their child's work.
Managebac integrating interface is used by Prometheus' secondary school staff for coordination, curriculum planning, assessment, reporting, and tracking attendance. In addition, it also facilitates monitoring and recording student performance.
The school follows BYOD (bring your own device) policy for all staff and students from Grade 4 onwards.
External Linkages
Driven by a mission to "create a community of curious, lifelong learners through compassion, collaboration, and creative pursuits to achieve global sustainable goals", Prometheus School offers a host of platforms for students to collaborate with peers in other schools and encourages them to engage with communities and the world beyond its portals.

Both primary and secondary grade students are provided opportunities to learn about functioning of international organisations through participation in the inter-school Model United Nations (MUN) conferences and committees such as Economics and Financial Affairs Council (ECOFIN), Artificial Intelligence Committee (AIC), United Nations Women (UN WOMEN), etc.
At Prometheus, service is considered a way of life as active and caring members of the community, and involvement in community service projects is encouraged.

Some of the social outreach and environmental initiatives launched by the school include Sewa Bharti (teaching underprivileged students), Girl up aadya (women empowerment), Environment Club, Sakha ek pehel (women empowerment and animal welfare), E-waste management, and financial literacy for support staff. The school has also adopted a blind elephant at Wildlife SOS and donates funds monthly for its wellbeing and treatment.
Parents' Voices
As both my kids joined the Prometheus School only in 2022 and came from a different board of education, I have been actively helping them understand and adapt to the Cambridge form of learning. The school and staff, in turn, have been very transparent and approachable, helping my children at every stage. I am extremely happy with their overall progress. Both our kids have adapted very well to the new international system, under the able guidance of their teachers.
Within a short time span since joining the school, both my kids have become more confident and extroverted. While they are steadily excelling in their academics, their self-confidence has grown manifold as they pursue their passions and participate in various group activities.
– Bhooma Hukmani, parent of Vir Singh Hukmani and Avni Hukmani, Grade 11 AS
Although both my children joined Prometheus School only in 2022, I have observed a noticeable improvement in their personalities and learning levels. Both of them have become more confident and vocal about their opinions about education, career options and so much more. The school definitely has given them a platform to see things from a different perspective rather than the traditional ways and it's good to see them grasping knowledge from all around.
It is commendable to see teachers' involvement and how other elements of holistic living are put together at Prometheus School to raise better humans for the future to come. The school gave them a platform to speak, feel confident, come forward and express themselves. I guess these elements are more important than marks because if the personalities are groomed right, they can define their respective paths and excel in whatever they undertake. So yes, Prometheus has played an important role in the whole transition.
– Mansi Rana, parent of Samaera Rana (MYP 4) & Pratham Rana (Grade 5)
Teachers' Voices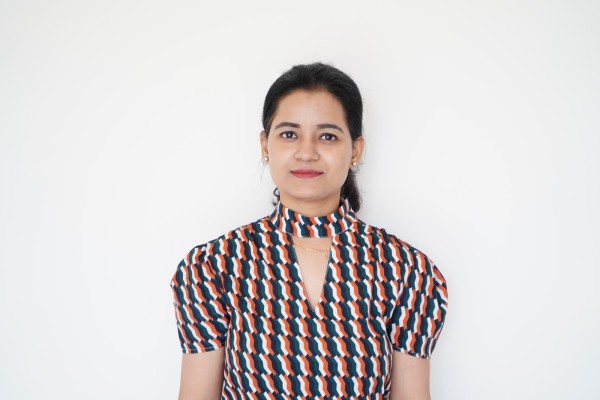 Ever since joining Prometheus School in January 2020, I have experienced exceptional transformation in a wide range of professional skills and domains. The school places a strong emphasis on ongoing professional development of teachers and provides a variety of opportunities for us to grow and learn. I have greatly benefited from exposure to new technologies and teaching methodologies. The school's supportive and collaborative culture is also a key factor in enabling this transformation, allowing teachers to share ideas and best practices to help us grow and excel in our roles.
I have undeniably enhanced my knowledge in IB PYP framework, including its philosophy, objectives, and approaches to teaching and learning. With the school's focus on differentiated instruction, I have been able to develop my skills in tailoring instruction to meet the diverse needs of my learners. Prometheus prioritises the wellbeing of its teachers by providing us with excellent benefits and a positive working environment. Considering IB workshops are rigorous and expensive, the school doesn't hesitate to invest in teachers' growth. I have done three IB workshops and an educator empowerment programme from the University of Queensland suggested by the leadership team. Our school and the leadership team continuously find ways to recognise and appreciate our hard work and dedication.
With state-of-the-art facilities and technology, along with a highly motivated teaching and learning community, I find the school environment challenging and rewarding at the same time.
– Rachel Brahmdev, PYP Form Tutor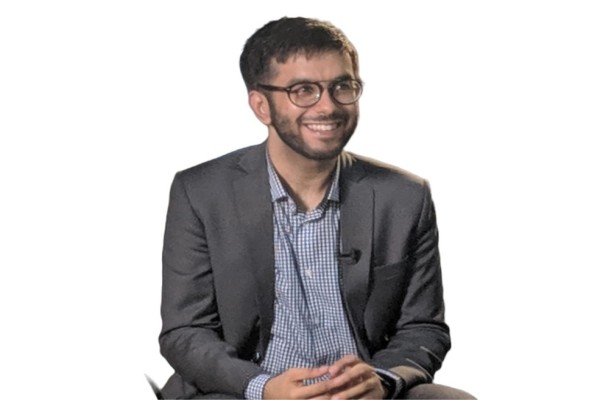 Prometheus School has played an important role in my learning journey as an educator. Since joining Prometheus in March 2021, I have experienced phenomenal professional growth. I had the opportunity to attend workshops and conferences wherein my experience of connecting and networking helped me gain knowledge and a shared understanding of best practices.
Prometheus has been a space of freedom and openness, expression and humility, vision and focus. The institution's vision has allowed me to explore opportunities and ways to make learning a memorable experience for students. Learning is the focal point of all we do, but we also keep innovation and celebration in the blend. I have experienced immense creativity and encouragement to solve problems in re-imagined ways. Prometheus School has maintained ingenuity and ensured that we explore new ways and new routes of richer learning and teaching.
I am fully satisfied with how teacher development is conceptualised at Prometheus. Our voice and choice is given utmost importance in many decisions that impact the school community. Our core values were built keeping in mind everyone's opinion and thoughts. The encouragement of the school is visible in communication to all stakeholders.
We have aligned our goals of teacher welfare and development with the vision and mission of the school. Our learning community thrives on the strong belief that teachers need to learn when we want students to learn.
– Sumit Mandhwani, MYP Coordinator
Students' Voices
Moving to a new school and migrating from CBSE to IB board was a double whammy for me last year. To be honest, I was excited and nervous at the same time. Experienced teachers at the school helped me through this transition like true professionals. Considering improvement over past performance as a yardstick to measure progress is helping me a lot. Prometheus School has provided me with various opportunities to advance my personal and academic growth. The resources and guidance provided by the school have enabled me to make significant strides in public speaking, which has, in turn, enhanced my confidence and comfort level when addressing a group. I have successfully overcome my stage and social fears.
With the support and guidance of my school teachers, my writing skills have greatly improved. Getting my articles published in various newspapers, specifically the recent one in The Asian Chronicle (https://theasianchronicle.com/free-ration-schemes-in-india-is-it-really-a-long-term-solution-or-politics-prevailing-over-the-economy/) has boosted my confidence to max. Entrepreneurship is next on my radar as our school has been encouraging us to pursue it and I intend to explore it further at the next available opportunity. To sum up, it has been a smooth ride so far. Really fortunate to have such a magnificent learning ecosystem around me.
– Anika Kasat, Grade 11 (DP1)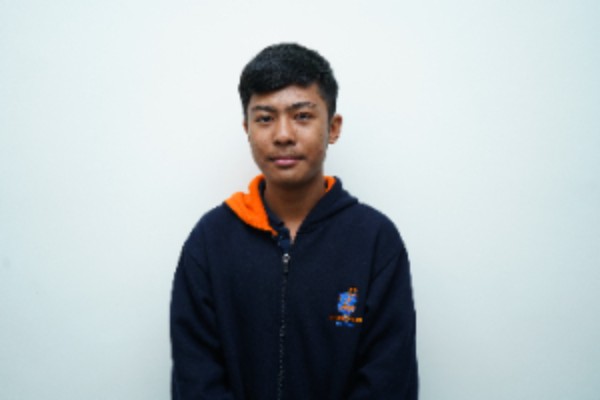 Ever since I joined Prometheus in 2022, I have experienced improvements in both academic and non-academic areas. I have had the opportunity to learn subjects aligned with my interests especially with an international background. I have also had the opportunity to use the impressive sports facilities at Prometheus and gradually improve my tennis skills.
I find the school environment very welcoming. The teachers try to guide you as much as possible and are highly approachable. The excellent student-teacher ratio here makes it easier for me to approach the teacher and clear my doubts in the learning process. The faculty also takes great care in ensuring that the learning process is inclusive and creative, so we try to understand the concepts rather than learning them by heart.
– Jayaditya Sinha, Grade 11 (DP1)
Campus
,
News