Countingwell's Ramanujan Maths Scholarship was recently held pan-India to boost children's interest in Maths and to help them overcome the learning deficit from last year.
Maths will now become easy for children of all age groups as they can now master the subject from their homes by spending just 20 minutes a day. Countingwell — an interactive Maths Learning App — enhances the Math learning experience for students by providing a highly engaging and personalised learning path on the specific topic that they are most ready to learn.
With the Ramanujan Maths Scholarship, Countingwell took gamification in learning to the next level, where real competition was used to motivate extensive learning and led to clearly measurable improvements in skill levels and scholastic achievement.
"Our goal with the Ramanujan Maths Scholarship was not just to ensure that children get back to developing interest in Mathematics, but also help them overcome the learning deficit from last year. As a result, we structured the scholarship test in such a way that the students underwent an initial assessment that helped us identify the learning gaps in their previous academic year. Next, we followed this with a refresher course that would cover these learning gaps and assist the children in covering the prerequisites for their current year's syllabus and later the final test served as the actual scholarship test," said Nirmal Shah, Co-Founder, Countingwell.
He added, "At the national level, the greatest deficit was observed in "comprehension" i.e., the ability of children to solve complex word problems. This arose out of their inability to comprehend English language sentences and apply a mathematical context to it. However, after completing our refresher course to participate in the scholarship test, there was a 67 percent improvement in students' comprehension skills."
Countingwell's pedagogy helps the learner develop the following skills, that help them develop their overall maths problem-solving skills:
Knowledge – The basic knowledge of definitions, formulae, theorems, etc. and knowing what topic or concept it applies to.
Calculation – Ability to work with numbers and the maths operators.
Modelling – A key skill that comes into play as children solve more complex problems. This skill involves the ability to identify or derive a strategy to solve a complex problem, usually involving multiple steps or concepts.
Comprehension – The ability to understand a situation and conditions described in complex sentences and applying a mathematical context to it.
The Scholarship saw participation from more than 33,000 students, among whom over 16,000 students took a refresher course that helped them qualify the final test. Over 3600 students qualified for the final test.
The schools that won Countingwell's Ramanujan Maths Scholarship are:
Lakshmi School, Madurai: For Maximum Girl Participation
Seth Anandram Jaipuria School, Kanpur: For Maximum Student Participation
Smt. Sulochnadevi Singhania School, Thane: For Highest Number of Winners
Delhi Public School, Ruby Park, Kolkata: For Highest Average Score
Delhi Public School, Howrah: For Highest Average Score
Further, the zonal winners were:
K C Public School, Jammu for Highest Performance Improvement, North Zone
Zebar School, Ahmedabad for Highest Performance Improvement, West Zone
Star Public School, Shillong for Highest Performance Improvement, East Zone
Gitanjali Devashray, Hyderabad for Highest Performance Improvement, South Zone
Delhi Public School, Rau, Indore for Highest Performance Improvement, Center Zone
Bharat National Public School, Delhi for Highest Performance Improvement, Delhi NCR Region
The nine students who won cash prizes came from cities like Mangaluru, Lucknow, Madurai, Varanasi and Thane apart from the metros. Another 1,100 students were awarded deep discounts on the Countingwell app for their performance.
Maximum participation was witnessed from students in Delhi, Maharashtra, UP, WB, TN and Karnataka. Students spent 14,79,000 minutes learning on the app in preparation for the scholarship test over 19 days.
The following students won the cash awards at the Countingwell Ramanujan Maths Scholarship:
Akrisht Singh: A maths lover at heart, Akrisht Singh is winner of Countingwell Ramanujan Maths Scholarship from Sunbeam school, Lahartara, Varanasi. He likes to participate in quizzes and solving integers. From the reward that he has rightfully earned he wishes to save up for a Macbook. Akrisht aims to be an IAS officer when he grows up.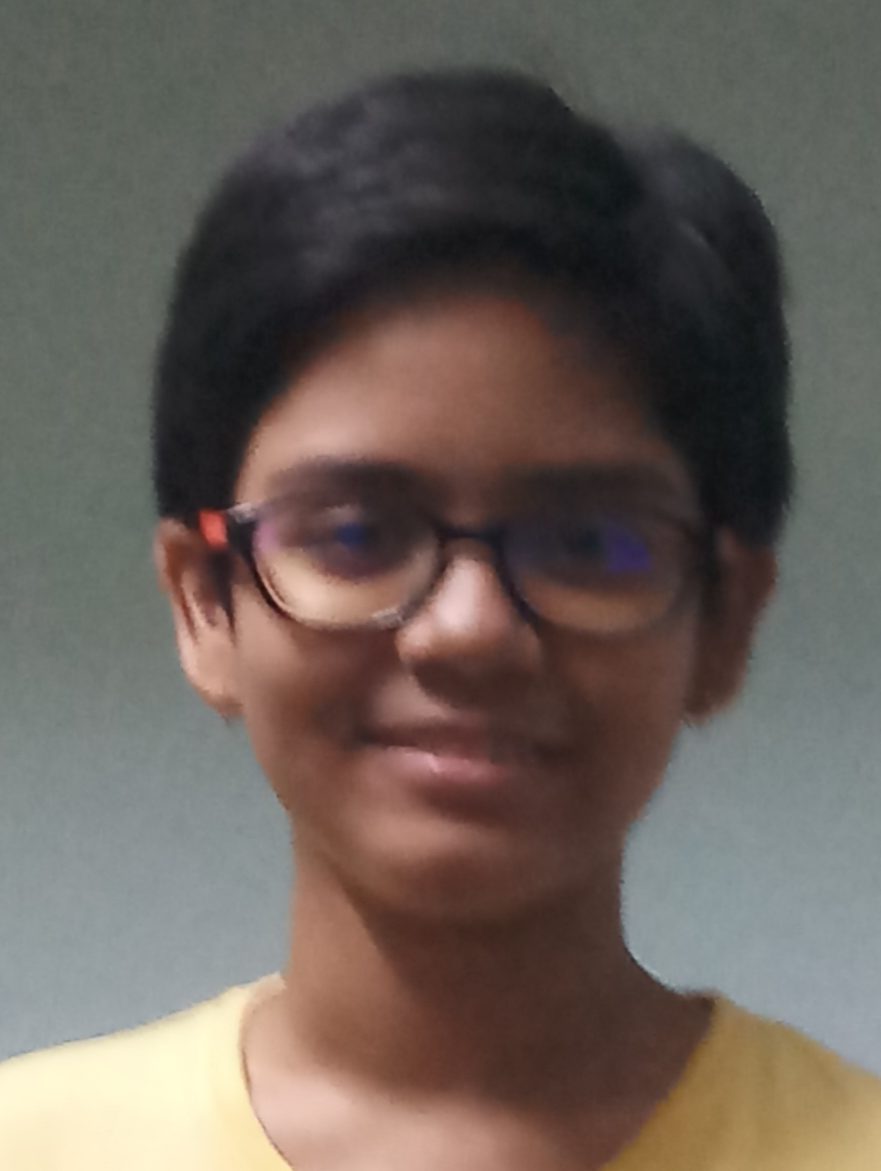 Shruti Das: A bright sun rises from the east and we couldn't agree more. From Kolkata, Shruti Das of Future Foundation School has already shown us a glimpse of her potential by winning the Countingwell Ramanujan Scholarship Quiz. She loves the fact that for maths she doesn't have to memorize stuff and can simply apply whatever she has understood. A budding atomic scientist, she wishes to save up the money she won for future use.
Anay Somani: From Smt. Sulochanadevi Singhania School, Thane (W), Anay Somani is a 6th grader and a winner of the Countingwell Ramanujan Maths Scholarship who loves Chess and Singing. He has a deep passion for maths and loves Countingwell.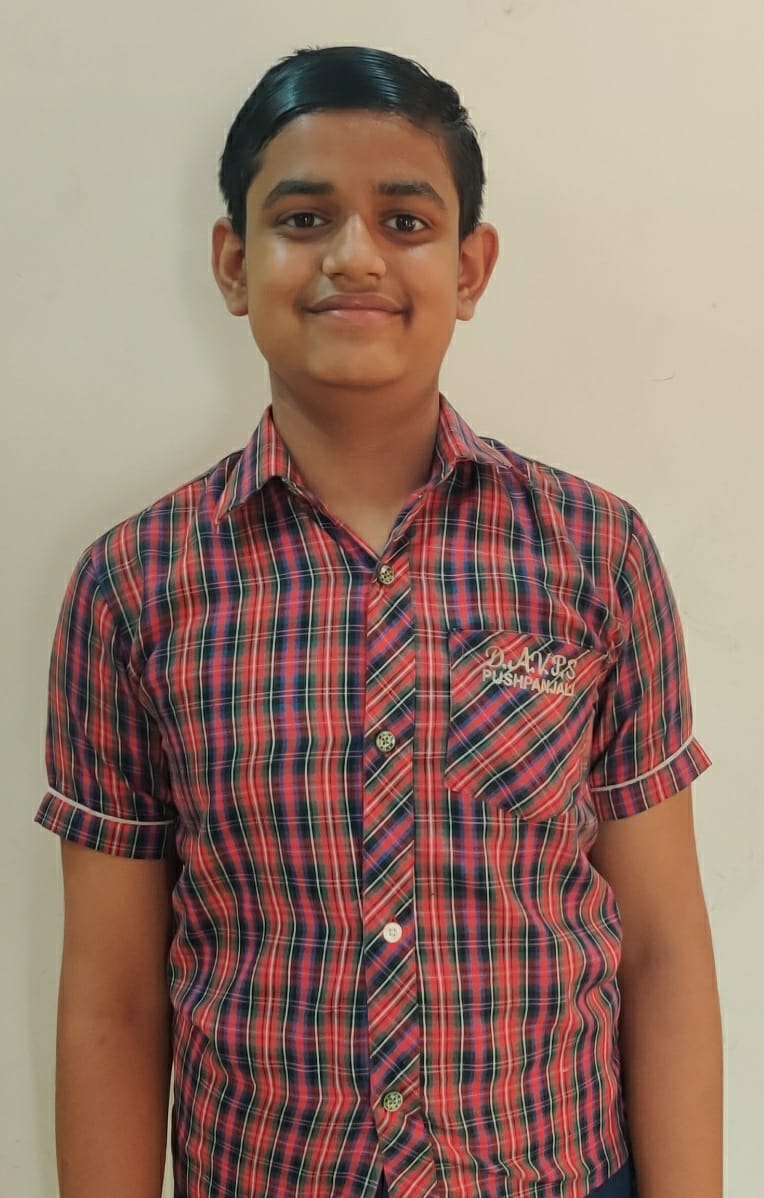 Yash Aggarwal: Yash Aggarwal from DAV Public School, Delhi is the little master at Maths. He loves Cricket. His exceptional performance at the Ramanujan Scholarship has shown that this little master can score more than one can expect. He finds Countingwell to be a brilliant and supportive app that can uplift the students from their fears of maths.
Yuvraj Tomar: An aspiring Space Scientist Yuvraj from Harcourt Butler Senior Secondary School, Delhi
aims for the moon. He loves to pass his time by solving equations, variables and making drawings. He is always up for a challenging equation. He wishes to save the money he's won and support his father who is a taxi driver.
Devanshi Verma: From City Montessori School, Lucknow, Devanshi Verma is a student who has a deep passion for modern day learning methods. She loves the fact that Countingwell is such a visual delight, she finds the interactive interface very supportive. She aspires to become a Software Engineer and wishes to build a Robot from the scholarship money she has won.
Bhavishya Kero: Bhavisya Kero from City Montessori School, Lucknow is the kid we don't come
across everyday. He loves computer technology and hardware and wishes to become a Physician or a Computer Scientist. He would love to buy Maths books and some computer hardware from the prize he's won.
Mariyam Nada: From Prestige International School, Mangalore, Mariyam Nada is a gifted kid. She wants to be a doctor and enjoys the company of her friends and cousins. She wishes to save the money she's won and use it pocket money gradually.
Amrudha Shree: This champion from Lakshmi School, Madurai is an inspiration. When asked about her plan with the prize money she stated that she'd like to donate a part of it to the Chief Minister's relief fund. She loves to get indulged in research, solve complex Maths Problems and observe nature.
National
,
News