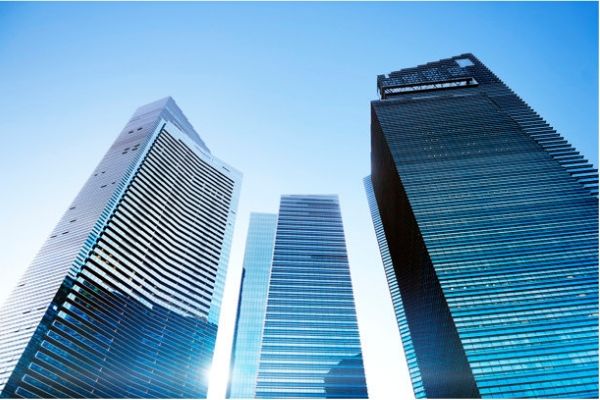 After the economic liberalisation and deregulation initiative of 1991, there has been an explosion of activity in the real estate sector prompting highly qualified professionals to enter this business.
With cities expanding and cheap home loans to be had for the asking, lifestyle changes and multinationals setting up shop across the country, there has been a sudden explosion of activity in the real estate business which until recently was not regarded a serious profession. It was synonymous with real estate agents most of whom were neither qualified nor trained.
After the economic liberalisation and deregulation initiative of 1991, for reasons stated above and more, the industry has come alive with a whole new tribe of real estate developers, marketeers, evaluators, and sundry others offering a gamut of services ranging from buying-selling property to consultancy, valuation, legislation, finance and economics, property management, facilities management, and insurance advice. Hardly surprising given that in the past few years real estate multinationals such as Chesterton Meghraj, Colliers International Knight Frank, Cushman and Wakefield, Le Salle Partners, Jones Lang Wootton, Abaqus Property, Emaar of Dubai, and MPC Synergy Real Estate of Germany have pitched their tents in the subcontinent and are active recruiters in Indias top B-schools and engineering institutes. Inevitably, there is a paucity of professional institutes or training establishments offering formal real estate study programmes. However Centre for Environment Planning and Training (CEPT), Ahmedabad, has introduced a Masters programme in planning. Likewise the Kamala Raheja Institute of Architecture, Mumbai, has started a postgraduate degree course in real estate for engineering and/or architecture graduates. There are of course quite a few short-duration diploma courses in real estate. For example, the Mumbai-based Narsee Monjee Institute of Management Studies offers a one-year part-time diploma programme in the subject. So does the Indian Institute of Real Estate (IIRE), Mumbai, which has tied up with the National Association of Realtors, USA — Americas largest real estate association — to offer study courses leading to Graduate Realtors Institute certification.
Recently new institutes have sprung up to groom people for the real estate industry. Among them:
Yajnas Academy of Real Estate Management, Hyderabad, offering two-year PG diploma in real estate management (full-time, part-time, distance) and a four-month certificate course
Guru Gobind Singh Indraprastha University, Delhi, offers a two-year MBA (real estate)
Akruti Real Estate Institute, Mumbai, offers two-year postgraduate diploma in real estate management
National Institute of Real Estate Management, New Delhi, offers a post graduate diploma in real estate management
International Institute of Real Estate, Investment and Finance (IIREIF), Delhi, offers a one-year diploma in real estate and mall management
ACUTE SHORTAGE- Already one of the largest employers in the combined organised and unorganised job market, conservative forecasts estimate the real estate industrys direct employment potential at more than 500,000 within the next three years — people-intensity second only to the IT sector. With an acute shortage of trained manpower, its a job seekers market. Professionals required by this booming industry include civil engineers, project supervisors, inventory managers, and building maintenance personnel. Theres also demand for property brokers, valuers, interior designers, architects, and facility managers. The homespun real estate 'broker has been replaced by the sophisticated real estate 'consultant flashing Blackberrys and laptops. Annual remuneration packages range from Rs.3–7.5 lakh for an assistant manager to Rs.25–75 lakh for general manager/assistant vice-president/vice-presidents, and for the capable and ambitions rapid advancement is guaranteed.
As the real estate business and new construction is growing at the rate of 13 percent per year, the number of people involved in the property market will double in the next few years. Given Indias housing deficit of 30 million dwelling units, the construction business will continue to grow. Indeed this is already beginning to happen. Construction and real estate activity contributes 12 percent to the total GDP of the country, next only to agriculture," says Joygopal Sanyal (36), who heads the consultancy division of Mumbai-based Chesterton Meghraj Property Consultants (P) Ltd.
An architecture graduate of Calcutta University with a Masters from the School of Planning and Architecture, New Delhi, Sanyal entered the urban, infrastructure, and environmental planning and international real estate advisory business in 1995. Since then as a planner and project coordinator, he has been involved in and executed several large-scale developmental planning projects including city and regional development plans in Gujarat, Maharashtra, West Bengal, and Madhya Pradesh. As an independent consultant he developed an enviable clientele which included World Bank, Asian Development Bank, state and Central government departments, PSUs, and private sector corporates. Among the projects developed by him were the prestigious North Calcutta Conservation Project under the Centre for the Built Environment, Kolkata, and Ecole De Architecture, Paris-Belleville, in 1993 (funded by Ford Foundation) for restrengthening the urban conservation potential of Kolkata.
In 2001, Sanyal signed up with Chesterton Meghraj, Mumbai, the first transnational real estate company to do business in India, to acquire an office for British Airways which set up an international call centre in suburban Vikhroli. According to Sanyal, Chesterton is the oldest real estate company in London promoted in 1805, which joined hands with Meghraj, a London-based NRI group, to promote Chesterton Meghraj Property (CMP). Under his watch CMP has experienced rapid growth. Currently the firm has six fully fledged offices in Mumbai, Delhi, Chennai, Bangalore, Hyderabad, and Kolkata and several project offices with an aggregate 1,500 employees.
According to Sanyal, given the sustained construction and real estate boom in India, a growing number of architects and engineers with specialisation in finance, marketing, and urban planning are gravitating towards the real estate and related businesses. Those with unique ideas and ability to engineer fast-selling projects can earn excellent commissions in addition to salaries which are attractive. Its only a matter of time before a degree will be a mandatory requirement in real estate management," says Sanyal.
Looking ahead, given Indias geographical location on the world map and its rapidly growing middle-class market, Sanyal believes this country could become a hub of international trade which will create huge warehousing and cargo logistics businesses will be integrated into the real estate business. As a result real estate will be one of the most preferred career options in the future, as it also provides tremendous scope for entrepreneurial ventures. Moreover, it is an attractive and lucrative profession for women as well. Therefore the future — particularly for qualified real estate professionals — is very bright," predicts Sanyal.