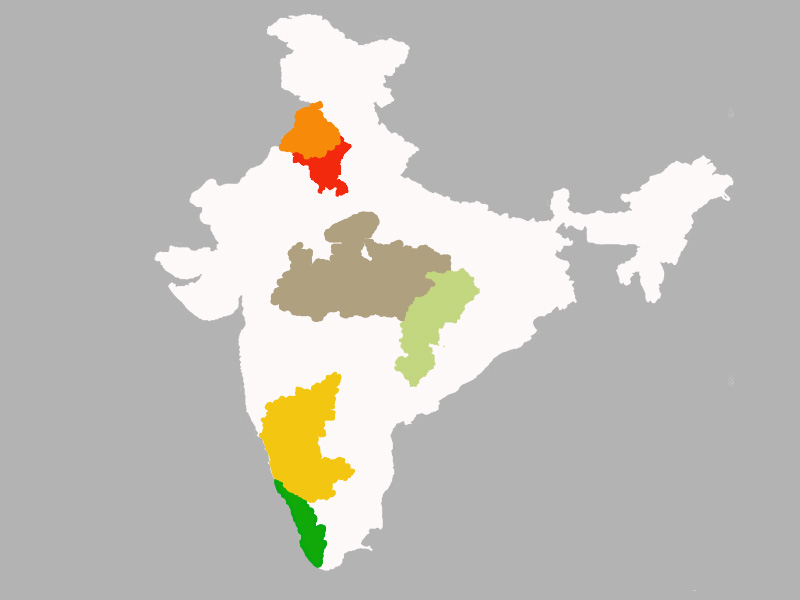 Its November, but what is the significance of the first day of the eleventh month in the Gregorian calendar in Indian history? After India's independence, several linguistic groups in the country demanded statehood resulting in the establishment of the States Reorganisation Commission in 1953 which led to the formation of states like Haryana, Punjab, Karnataka, Andhra Pradesh and Kerala. Seven out of the 29 states in the Indian union along with the Union Territories of Lakshwadeep, Puducherry, Andaman and Nicobar celebrate their formation on this day of the year.
Speaking of history, let's chronologically list the events that are associated with the date November 1:
On November 1, 1956, all the Kannada language-speaking regions of South India were merged to form the state of Karnataka. Called as the Kannada Rajyotsava Day, November 1 is listed as a government holiday in the state of Karnataka and is celebrated by Kannadigas across the world.
Also on November 1, 1956, the state of Andhra and the Telangana region of Hyderabad State were merged to form the united Telugu-speaking State of Andhra Pradesh. Non-Telugu-speaking parts of Hyderabad State were merged with Maharashtra State and Karnataka State.
The third state created on the same day was Kerala. The state of Kerala was formed by merging the three independent provinces of Malabar, Cochin, and Travancore. November 1 is celebrated as Kerala Piravi by Keralites.
Once the largest state and now the second-largest state in the country, Madhya Pradesh was also formed on November 1, 1956, by amalgamating the states of Madhya Bharat, Vindhya Pradesh, and Bhopal.
A decade later on November 1, 1966, two states Haryana and Punjab were created by splitting the province of East Punjab on a linguistic basis.
Interestingly in the year 2000 on November 1, as part of the Madhya Pradesh Reorganization Act, the southeastern portion of the state split off to form the new state of Chhattisgarh with 10 Chhattisgarhi and 6 Gondi speaking southeastern districts of Madhya Pradesh.