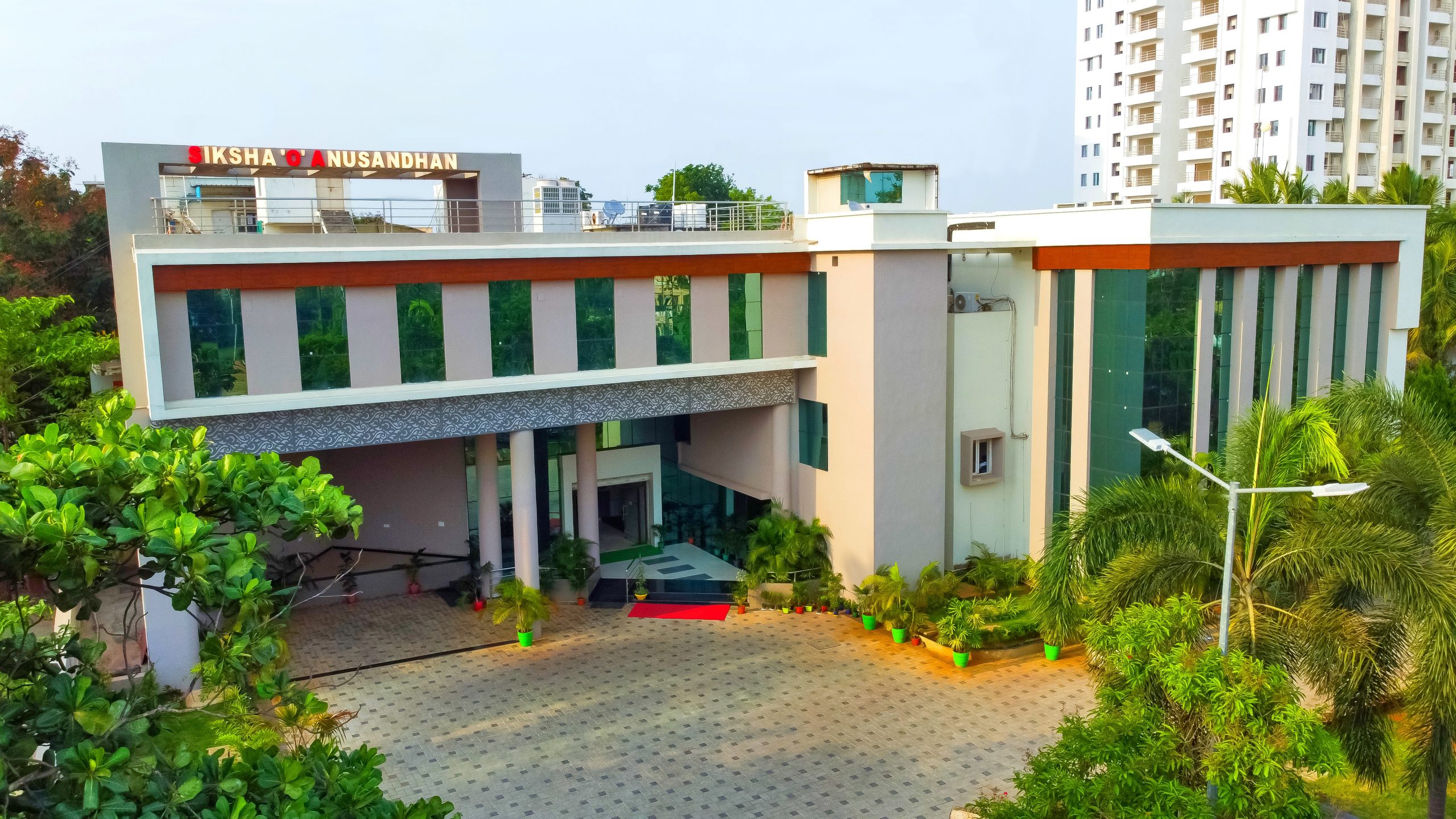 From a humble beginning over two and a half decades ago, Siksha 'O' Anusandhan Deemed to be University in Bhubaneswar, known more by its acronym SOA, stands out as a shining academic institution illuminating the educational landscape of eastern India.
A socially inclusive higher education institution focused on quality education and innovative research, SOA has been churning out professionals in various fields ready to meet the challenges of the future.
Conferred with the Deemed to be University status on July 17, 2007 under Section 3 of the UGC Act, 1956, SOA is today considered a centre of superlative professional education. The university hosts 15,000 students including some foreign students. Boasting a faculty-student ratio of 1:9.8, SOA's number of qualified doctorates account for 80 percent of its faculty.
Though just over 15 years old, the Deemed to be University has been listed among the Top 25 universities in the country by the National Institutional Ranking Framework (NIRF), instituted by the Union education ministry in 2016, for seven consecutive years. In NIRF 2022, SOA is ranked #16.
SOA's vision is to transform into a leading higher education institution to equip future generations through quality teaching and innovative research. Its mission is to nurture responsible, enlightened and productive global citizens.
Already a name to reckon with in higher education, SOA reached a notable milestone in 2022 when the National Assessment and Accreditation Council (NAAC) reaccredited the university with the highest Grade A++. SOA has also been globally ranked among the Top 50 universities in India by the global rating and ranking agency QS (Quacquarelli Symonds).
Significantly, 16 of SOA's researchers found place in Stanford University's prestigious world ranking of 2 percent scientists drawn up on the basis of a subject-wise analysis in 2022.
SOA offers 23 Undergraduate, 68 Postgraduate, 15 Post Masters, Ph.D. and Post Doctoral programs in engineering and technology, management, medical sciences, dental sciences, nursing, pharmaceutical sciences, biotechnology, hospital management, hospitality and tourism management, legal studies, agricultural sciences and veterinary sciences and animal husbandry.
The university follows a teaching-learning model grounded on outcomes and project-based learning with students receiving attractive annual placement offers every year. Seven of SOA's engineering programs have been accredited by the National Board of Accreditation (NBA) and three by the Accreditation Board for Engineering and Technology (ABET) of USA. The NBA has also accredited two programs of the faculty of Management Sciences and one of the faculty of Hospitality and Tourism Management.
Focused on research, the university has 10,645 Scopus indexed publications to its credit so far with h-Index of 94, and has 6,035 papers in Web of Science publications with h-Index of 84. The university has set up 16 research centres to promote research in 26 identified thrust areas.
SOA also runs the Institute of Medical Sciences and the 1600 bed SUM Hospital which has become one of eastern India's most sought after healthcare destinations. With NABH and NABL accreditations, the teaching hospital — ranked 18th in the country in NIRF ranking of 2022 — offers 250 MBBS seats.
SOA was in the forefront of Odisha's battle against Covid-19 when the first wave swept through the state in 2020 making exemplary contribution towards prevention and control of the pandemic. It set up four standalone Covid hospitals in Bhubaneswar, Kendrapara, Talcher and Chandipur in the state in collaboration with the state government and ran two Covid care centres at Jatni and Jamujhari accounting for more than 2,300 beds.
When the second wave struck early in 2021, SOA operated as many as five Covid Hospitals at Bhubaneswar, Chandipur, Puri, Talcher and Kendrapara (besides running a Covid Care Centre at Jatni) with more than 2,200 beds. About 500 doctors drawn from its medical center, assisted by nurses and paramedics, worked round-the-clock to treat Covid patients.