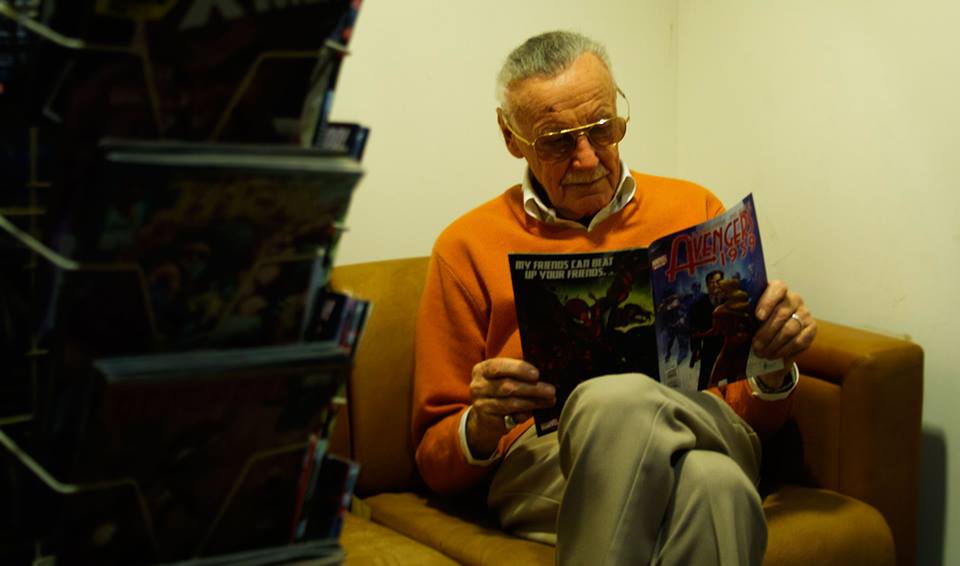 Stanley Martin Lieber (Stan Lee) the co-creator of iconic superheroes and numerous popular fictional characters, including Spider-Man, X-Men, Iron Man, Thor, the Hulk, the Fantastic Four, Black Panther, Daredevil, Doctor Strange, and Ant-Man definitely needs no introduction. A prominent personality in the comic book world for almost five decades, Lee passed away on November 12 at the age of 95. A startling fact is that Stan Lee had also created an Indian superhero, Chakra, and was in discussions with a quite-known former Indian production house to make it into a live-action film.
As our tribute to this legend we bring you some lesser known facts about his life.
– Lee loved reading books of Mark Twain, Sir Arthur Conan Doyle, Jules Verne, H.G. Wells, and his favourite childhood comic book hero was Flash Gordon.
– Lee was raised in a Jewish family. He had once said that "I probably got my self-confidence from the fact that my mother thought everything I did was brilliant."
– Lee became an assistant at the new Timely Comics division of pulp magazine in 1939 with the help of his uncle Robbie Solomon.
– Captain America was Lee's first break. Soon after a week on his job, luck knocked on Lee's doors, and he got an opportunity to write a two-page Captain America comic, which he did under the pen name Stan Lee and titled it as "Captain America Foils the Traitor's Revenge".
– Lee became an editor at Timely Comics in 1941 which was renamed as "Atlas Comics" in the 1950s and then re-branded as "Marvel Comics" in 1961.
– In association with other artists — Jack Kirby and Steve Ditko, Lee created Spider-Man, the Hulk, Doctor Strange, the Fantastic Four, Iron Man, Daredevil, Thor, the X-Men, and other fictional characters.
– Lee, with his company POW! Entertainment, co-created Chakra – a comic Indian superhero with Graphic India — Indian graphic entertainment company of the Baahubali animation series fame. The superhero Chakra was launched with a comic book titled 'Chakra the Invincible', 2011 and in November 2013, an animated film on the character was launched on Cartoon Network India. Lee was also in discussions with a famous former Indian production house Phantom Films, to make it into a live-action film.
– Stan Lee used to write obituaries and in fact wrote antemortem obituaries for celebrities at an undisclosed news office in New York.
– The character of Hulk was conceived to be a fictional character in the colour grey, however, the printer had a difficult time keeping the color consistent and the colour turned out to be green.
– Lee was married to Joan for almost 70 years, until her death. Joan Lee died on 6 July, 2017 after a few days of suffering a stroke. She was 93.
– Joan was also his barber. Joan would cut his hair and he never visited a barber in his adult life. Stan Lee revealed on the second page of his memoir. "My whole adult life, I've never been to a barber. Joanie always cuts my hair."
– In 1950, their daughter Joan Celia was born. Sadly their second daughter Jan Lee, died three days after delivery in 1953.
– Joan Celia Lee now works as an actor, and has had small parts in various films.
– He defied the comics code authority with an anti-drug comic. In 1971, Lee received a letter from the Department of Health, Education, and Welfare to put forth an anti-drug message in one of his books. Lee ideated on a Spider-Man story that involved his best friend Harry abusing pills due to a break-up. The CCA did not approve it. However, Lee convinced his publisher, to still run the comic.
– Lee has made cameos in Marvel films, starting from the first Spider-Man film in 2002 to delight his fans.
– In 2008, the former president of United States President George W. Bush presented Lee with the American National Medal of the Arts. Kudos to him, because he is the only comic book writer to have received this honor so far.
– Lee has made donations to University of Wyoming many times, between 1981 and 2001.
– The Lee Foundation was established in 2010 to focus on literacy, education and arts.
– Lee was inducted into the comic book industry's Will Eisner Award Hall of Fame in 1994 and Jack Kirby Hall of Fame in 1995 and received a National Medal of Arts in 2008.
– When Lee passed away, his daughter released a statement saying: 'My father loved all of his fans. He was the greatest, most decent man."
Also read: Marvel mania: what makes it so popular?
What you need to know before your child watches Avengers: Infinity War