A performance art, spoken word poetry is written and intended for stage performance – Jayalakshmi Vaidyanathan
Just when poetry was being written off as old-fashioned and out of tune with the social media age, it has emerged in a new avatar — spoken word poetry. A performing art, spoken word poetry is written and intended for stage performance. This newly evolved art form has its roots in oral traditions and performanc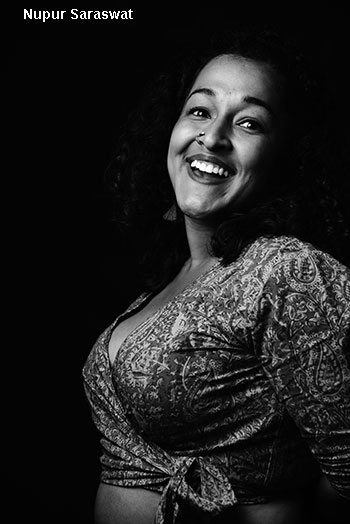 e, and doesn't follow the rhyme or other rules of traditional verse. It can encompass elements of rap, hip-hop, storytelling, theatre, jazz, rock, blues, and folk music. Many progressive schools around the world are introducing children to spoken word poetry to develop the language, creativity and theatre skills of children.
In a recent TED talk, US-based spoken word poet Sarah Kay, founder of Project V.O.I.C.E, an initiative "dedicated to using the spoken word as an educational and inspirational tool", says this art form helps students to "rediscover wonder and actively pursue being engaged with what goes on around them". "Spoken word poetry is the art of performance poetry. It involves creating poetry that doesn't just sit on paper, there's something about it that demands it is heard and witnessed in person. I use spoken word poetry to help my students rediscover wonder," says Kay in her TED talk.
Bangalore-based Nupur Saraswat, an indigenous spoken word artist who has performed in several cities across India and abroad, concurs. "Poets have existed long before the printing press was invented, and poets will exist long after all mediums are exhausted and all that is left is the human voice. Spoken word poetry enables a poet to combine the beauty of words with the power of voice and facial expressions to communicate a variety of emotions. It allows you to narrate personal stories in the most unique and relatable way. Every child in school should be introduced to this unique art form. It will help them evolve into better readers, listeners and most importantly, improve their communication and presentation skills," says Saraswat who also conducts after-school theatre workshops for children in Bangalore.
Exercise
Spoken word poetry helps children develop self-confidence, emotional strength, stage presence, voice modulation, and positive body language as well as higher order thinking skills. Encourage your child to create and perform spoken word poetry through this simple exercise:
Topic. List five topics and choose the one that interests you most, e.g, Rain.
Theme. Create a theme for the poem, e.g, welcoming the season's first rain.
Techniques. Use literary techniques such as rhyme, alliteration, onomatopoeia, simile, metaphor, repetition, personification, hyperbole, or symbolism to write a spoken word poem.
Mood. Generate the mood using jazz, hip-hop, prose, monologue or rhyme style.
Tone. Practice your poem aloud.
Voice modulation. Use differing vocal tones to convey varied emotions such as fear, dislike, anger, and joy.
Attitude. Add confident gestures and body language. For example, enact your experience of the rain and why it makes you feel ecstatic.