Sports education is steadily gaining ground in India and we have undoubtedly moved a notch higher in the global sports arena by bagging a total of 66 medals including 26 golds in the recently held Commonwealth Games 2018. In order to promote budding talent and provide world class sports training facilities in the country, several Indian sportspersons have promoted institutions which strive to make professional training in various sporting disciplines accessible to children and youth from all sections of the society. Here's a look at some of these sports training institutions promoted by India's sports legends:
Mary Kom Regional Boxing Foundation
An Indian Olympic boxer and a Padma Bhushan awardee, Mary Kom promoted the Imphal (Manipur) based non-profit organisation Mary Kom Regional Boxing Foundation in 2006 in collaboration with her husband K. Onler. The foundation was promoted with vision of promoting the boxing sport amongst underprivileged youth in north-east India. The foundation helps the budding boxers with free coaching, lodging, food and other expenses during the competitions. The foundation also runs Mary Kom-SAI Boxing Academy to train and help the fresh talent. Kom is the only woman to have become World Amateur Boxing champion for six times and also the only woman to have won a medal in each of seven world championships.
Bhaichung Bhutia Football Schools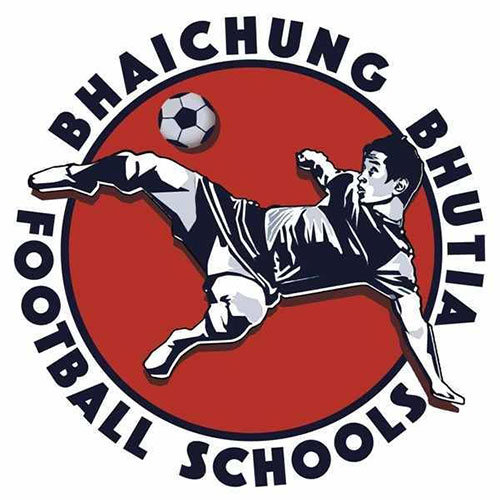 Bhaichung Bhutia often nicknamed as the Sikkimese Sniper and India's longest serving football captain, founded the Bhaichung Bhutia Football Schools in 2010 which is considered to be the trailblazer of Indian football in the global arena. BBFS currently offers football coaching through 49 training centres across the country in 18 cities to over 2500 kids between the ages of 5 and 17. BBFS aims to provide a platform to nurture talent through its in-house training and development programmes which is designed and executed by qualified Indian football coaches and instructors.
Gagan Narang Sports Promotion Foundation
The 2012 London Olympics Bronze medallist shooting star Gagan Narang promoted the Gagan Narang Sports Promotion Foundation in 2011. The foundation organises the Gun for Glory championships for India's budding shooting champions. While the main objective of the academy is offer guidance to novices and provide them professional training in the sport, the Khelratna and Padmashree awardee's initiative also aims at creating a shooting community in India.
Prakash Padukone Badminton Academy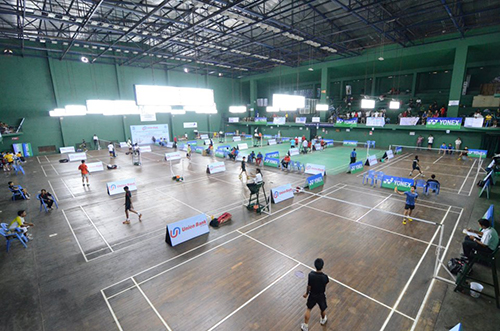 The first Indian to win the All England Badminton Championships in 1980, Prakash Padukone launched the Prakash Padukone Badminton Academy in Bangalore. Promoted in 1994, the academy runs various local and national level badminton clinics to train junior-level badminton players. An Arjuna and the Padma Shri awardee, the former badminton ace is also the co-founder of Olympic Gold Quest, a foundation that is dedicated to the promotion of Olympic sports in India.
The Mind Champions' Academy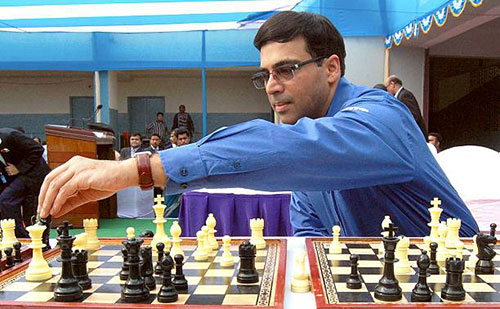 Five-time World chess champion and the first recipient of the Rajiv Gandhi Khel Ratna and Padma Vibhushan awards, Viswanathan Anand founded The Mind Champions' Academy (MCA) in 2002. A not-for-profit initiative, MCA is a joint venture with NIIT Ltd. The academy has introduced chess to thousands of school children across rural India and its main aim is to help students think logically and improve their analytical skills. The academy has fostered over 16,600 chess clubs in India, with 1.5 million students as its members.
Usha School of Athletics
PT Usha – the retired Indian track and field athlete – was the queen of Indian track for almost two decades and has been associated with the Indian athletics since 1979. Also a Padma Shri and Arjuna awardee, Usha launched the Usha School of Athletics in Balussery, Kerala. Promoted in 2002, the school aims to provide a positive environment for athletes to nurture their talent in athletic skill development. With support from the Government of Kerala, so far the school has been able to provide excellent coaching to its students most of whom are girls.
Jaspal Rana Institute of Education & Technology
Indian shooter Jaspal Rana was a triple gold medallist at the 2006 Asian Games. Currently Rana trains budding shooters at the Jaspal Rana Institute of Education & Technology, Dehradun (Uttarakhand). Promoted in 2002, the institute aims to uplift physical education and sports in the country and also offers two year bachelor degree programme in physical education for aspiring teachers.
Sehwag International School
One among India's three cricketers to hit Test 300s, Virender Sehwag serves the society by fulfilling his father's dream of educating young kids in Sehwag International School in Jhajjar, Haryana. Promoted in 2011, the school hosts state-of-the-art facilities for sports and academics.
The Golf Foundation
Amit Luthra – an Indian golfer who led the country's team for over two decades – represented India in the 1982 Asian Games as a member of the gold winning team. Luthra later set up The Golf Foundation in New Delhi which has brought laurels to the nation, most recently with the likes of 10 year old Shubham Jaglan, the youngest Indian to be a world golf champion. Ever since its inception in 2000, The Golf Foundation has trained several young Indian golfers, including Ashok Kumar, Rashid Khan and Shubham Jaglan.
Tendulkar Middlesex Global Academy
India's cricket legend Sachin Tendulkar who is also the world's leading run scorer in both tests and ODIs, has partnered with the UK based Middlesex County Cricket Club to launch Tendulkar Middlesex Global Academy in 2018. With presence in London and Mumbai currently, the academy aims to provide world class training for budding male and female cricketers between 9-14 years old through a curriculum developed by the coaches at Middlesex county and Tendulkar himself. According to Tendulkar, the objective of the academy is not only to produce good cricketers, but also good global citizens.

Also read: Some bizarre sports that are still played in India