Shreyosi Chakraborty
What started as a modest educational venture in 1985 with 100 MBBS students has over time metamorphosed to become one of the premier private medical institutions in the country sprawled over an expansive 150-acre verdant campus in Porur, Chennai equipped with state-of-the-art infrastructure for academics, healthcare, and research. Sri Ramachandra Institute of Higher Education and Research (SRIHER), Chennai, formerly known as Sri Ramachandra University, was the materialisation of the vision of Thiru NPV Ramasamy Udayar, a prominent industrialist of Tamil Nadu.
Promoted by the philanthropist and industrialist Udyar, this Chennai-based institute, within a decade since its inception, was conferred the status of a 'Deemed to be University' in September 1994 under Section 3 of the University Grants Commission (UGC) Act, 1956. It presently boasts 12 constituent faculties that together deliver globally benchmarked curriculum to 7,639 students mentored by 741 faculty.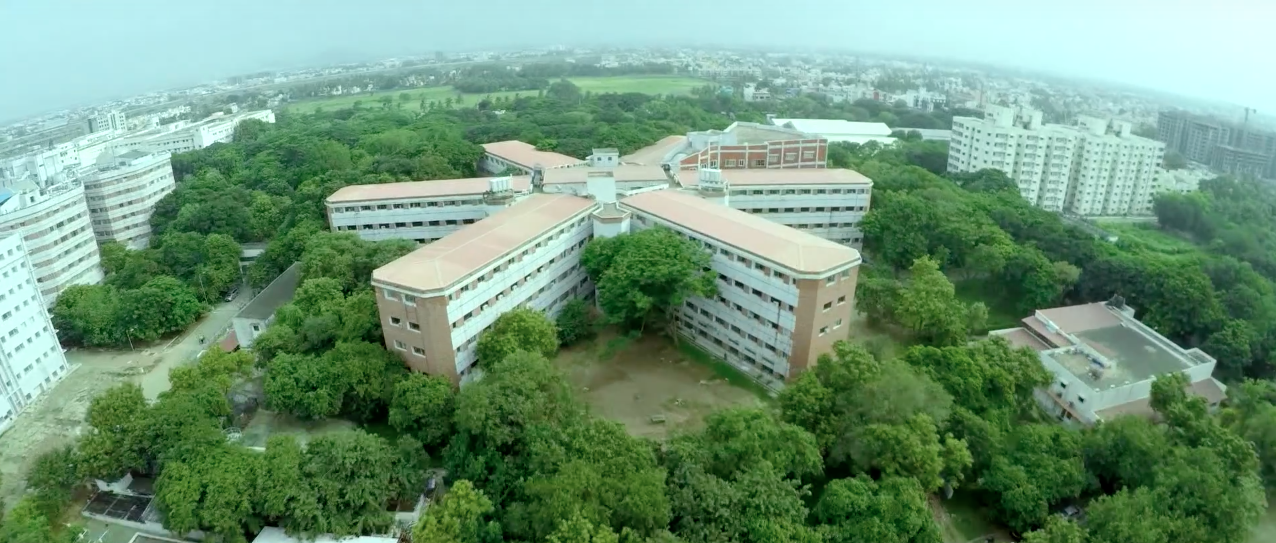 Headed by vice-chancellor Dr. P.V. Vijayaraghavan, the institute takes pride in introducing this stalwart who has got more than 35 years of glorious experience as a practicing orthopaedic surgeon and is specially trained in joint replacement surgeries. Since 1978, Dr. P.V. Vijayaraghavan has undergone trainings in United Kingdom and during his AO fellowship. He has also served as a resource faculty at various international programmes.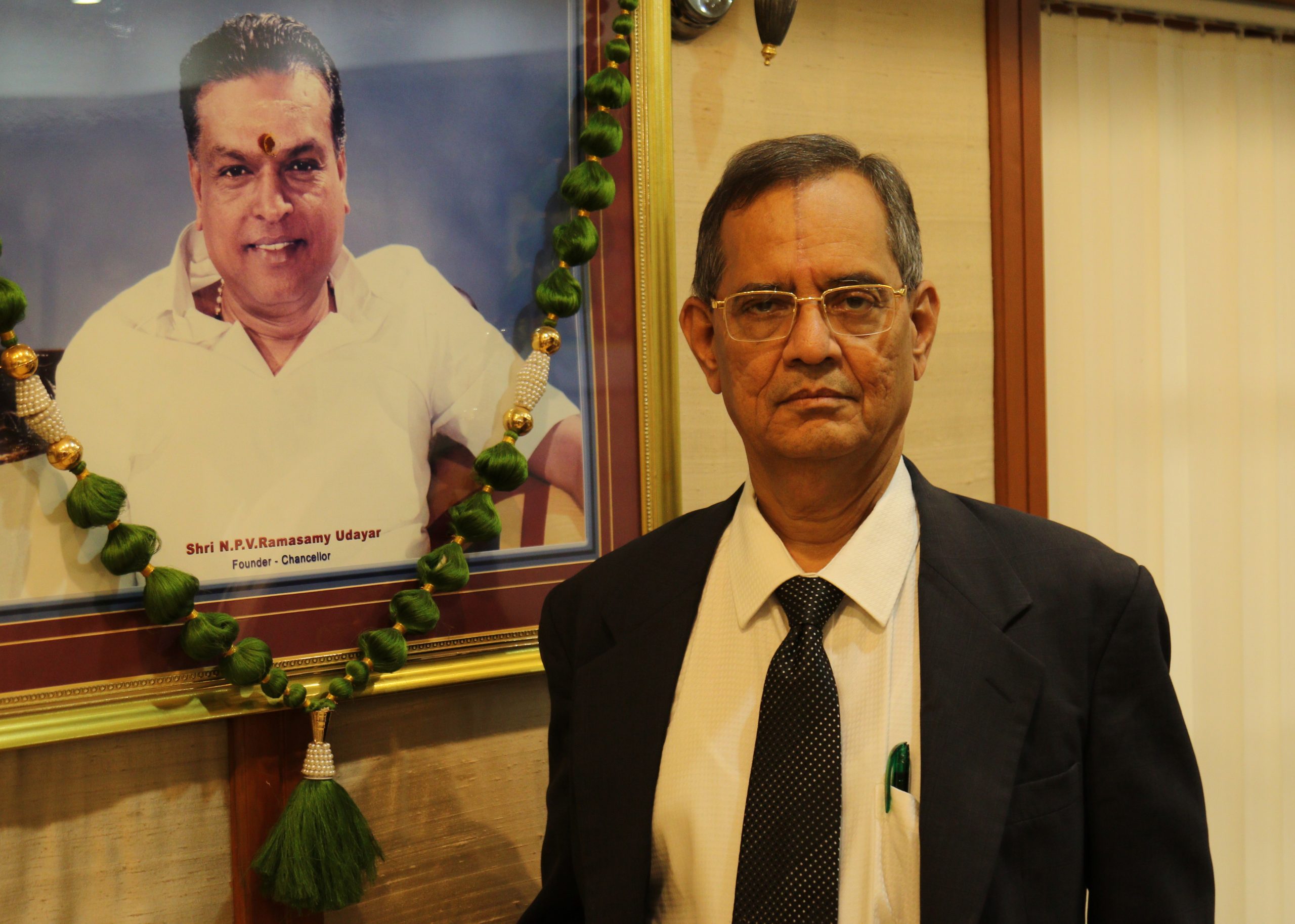 An alumna of the University of Delhi and University of Liverpool, the VC got his FAIMER fellowship CMC, Ludhiana and has been conferred FRCS in 2018 by the Royal College of Physicians and surgeons of Glasgow, UK and the most prestigious Fulbright Scholarship in 2015.
The VC has served as a president of Orthopaedic Association of South Indian States (OASIS) 2015-16 and also president of Tamil Nadu Orthopaedic Association in 2008-2009. He is well known for his proficiency and contribution towards medical education and curriculum reforms and is a member of the expert group of MCI in the formulation of competency-based curriculum.
World-class education
The institute takes pride in creating competent health care professionals who are globally competitive and locally responsive. At the forefront of this effort is the development of innovative curricula that prepare medical students for the demands and challenges of the 21st century. Within the framework laid down by the regulatory authorities, the Deemed to be University has created unique learning experiences that focus on all-around student development.
The curriculum is designed to boost competency-based learning, patient-student interaction, and a student-centered educational approach to augment holistic knowledge development in medical and health sciences. The extensive use of clinical material and technology enhances the merit of the imparted knowledge. The medical college in addition has developed a first-of-its-kind education program called PRODEV that takes education beyond knowledge and concentrates on overall professional development.
The inputs from the institution were considered by National Medical Commission (NMC) while creating the Attitude Ethics & Communication Competences (AETCOM) module, a longitudinal programme of Competency-Based Medical Education(CBME) curriculum since 2019 on a national basis.
Students are not only assessed based on knowledge and skills but also professional attributes. The varsity aims at delivering quality education conforming to global standards and also engages students in active research experience. The faculty relentlessly works on preparing the generation next with the professional soft skills like communication and interpersonal skills that qualify them to become global leaders and valuable citizens in the years to come. A research-based education also enables the students to develop as independent learners with the inquisitiveness and drive to continue lifelong learning.
Globally comparable infrastructure
SRIHER provides for a well-equipped and air-conditioned central library, nearly 400 ICT-enabled smart classrooms, seminar halls, auditoria, diagnostic and research laboratories. Sri Ramachandra Hospital & Medical Centre caters to the health needs of the public at large providing affordable healthcare and also providing clinical exposure to the students of various streams. The healthcare facilities are accredited by the National Accreditation Board for Hospitals & Healthcare Providers (NABH) while the central laboratory is accredited by the National Accreditation Board for Testing and Calibration Laboratories (NABL).
Faculty of Medicine: The fundamental entity at SHIHER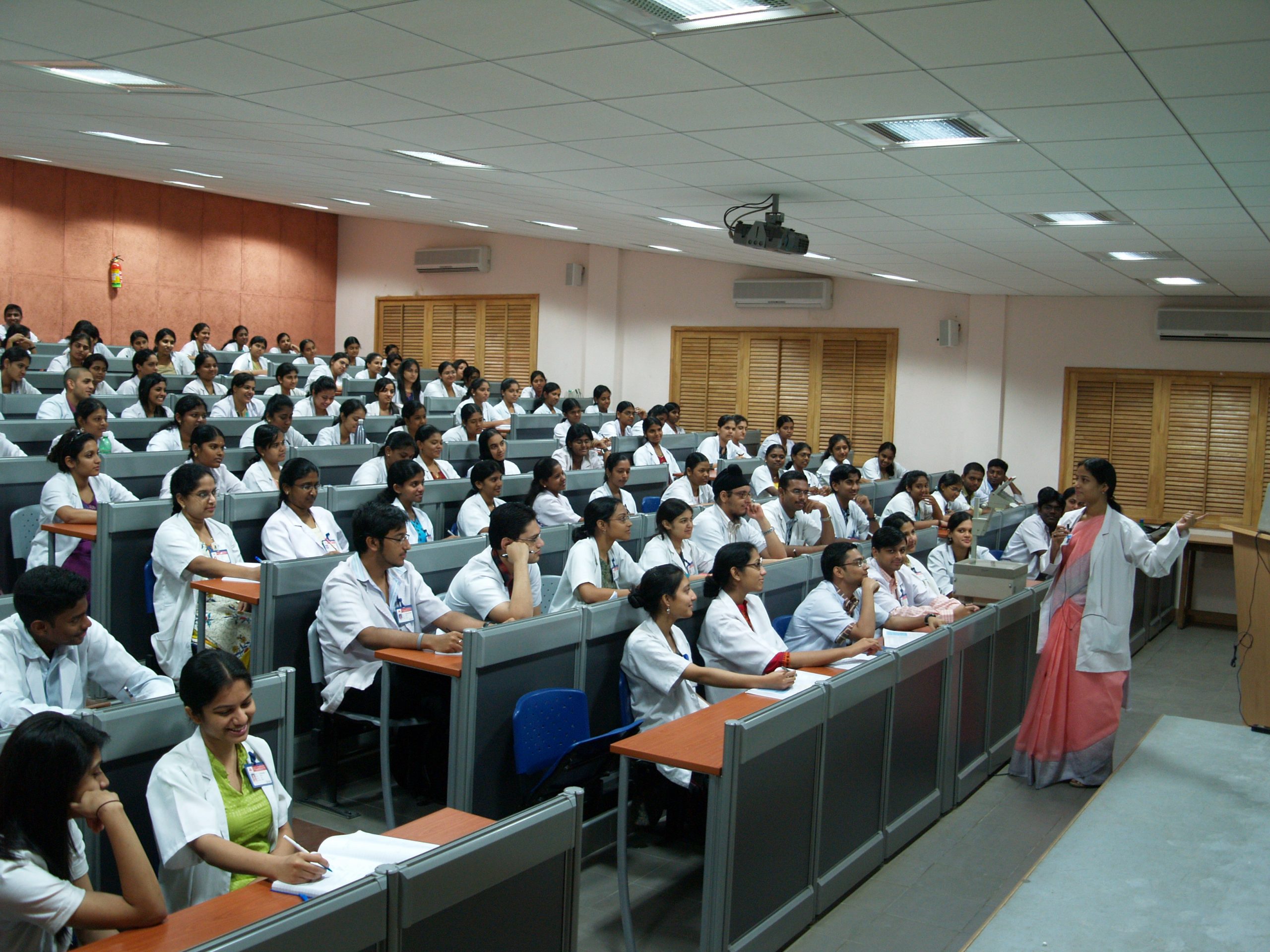 This is the anchor unit around which all other faculties function. Almost all divisions of medical education are available and the institute offers nearly 152 programmes under the faculty of Dental Sciences, Pharmacy, Physiotherapy, Nursing, Allied Health Sciences, Management Studies, Public Health, Biomedical Science & Technology, Clinical Research, and Sports & Exercise Sciences and a recent addition is the faculty of Engineering and Technology.
Research and Experiments
Research at SRIHER is an exciting enterprise with teams of eminent researchers from various constituent faculties contributing to major advancements in the domains of public health, cancer biology, radiation dosimetry, stem cell biology, virology, dental sciences, pharmacology, pharmacy, and health care management. The university has a network of over 50 national and international collaborators drawn from more than a dozen countries. Nearly Rs 85 crores have been pumped into the system over the last five years with extra-mural support provided by eminent funding agencies including the National Institutes of Health, USA, the Wellcome Trust, The Indian Council for Medical Research, and the Departments of Biotechnology/ Science and Technology, Govt. India.
The university also provides ample intra-mural support for research promotion including seeder grants for young faculty, summer and Ph.D. fellowships for students, and reimbursement of publication processing charges. Between 2014 to 2019, the faculty of SRIHER has published more than 2000 indexed publications (Scopus- 1954; Web of Science-1556; PubMed-1465 and UGC CARE-2787) in multiple high impact journals with an 'H' index of 76 and over 50,000 citations(SCOPUS-52019; WOS-45171).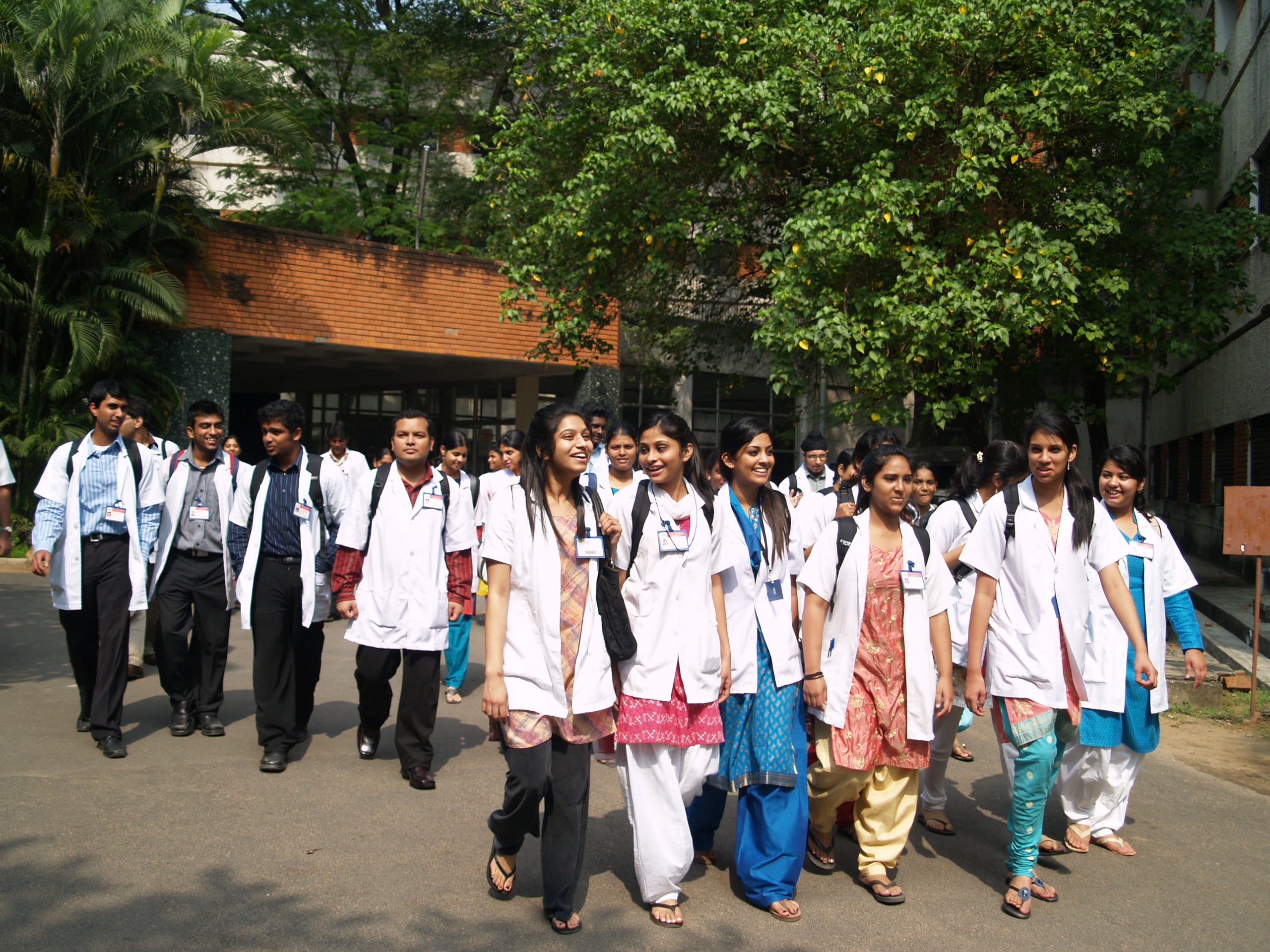 Recently, SRIHER has received funding and technical support from the Biotechnology Industry Research Assistance Council (BIRAC) of the Department of Biology (DBT), Govt. of India to establish a BioNest incubator to develop entrepreneurs engaged in scaling health care technologies. Focus areas of the SRIHER BioNest incubator are clinical validation of medical devices, point of care diagnostic kits, nanotechnology, and artificial intelligence (AI) / machine learning (ML) based tools in healthcare. With access to multiple clinical specialties and clinical/basic science research groups within the same campus, the SRIHER Bio-incubator is poised to become a major player in nurturing healthcare-related start-ups.
Excellent placements
The placement cell is a centralised department that caters to the need of securing jobs for the students across all faculties. In the present academic year, more than 80 percent of the students have been successfully placed through 108 campus recruitment initiatives. It has also initiated a continuous relationship with the recruiters through internships/projects to make the students employable(Industry Ready). SRIHER students have secured placements in organisations such as GE, Wipro, Titan group, Canon, Siemens, The Himalaya group, Specsmakers, Fortis group, Pfizer, Apollo Group, Lenskart, etc. The salary packages usually range from Rs.2.0 lakhs to 12.0 lakhs. The institute also boasts global placement packages ranging from 14LPA to 50 LPA.
Campus
,
News