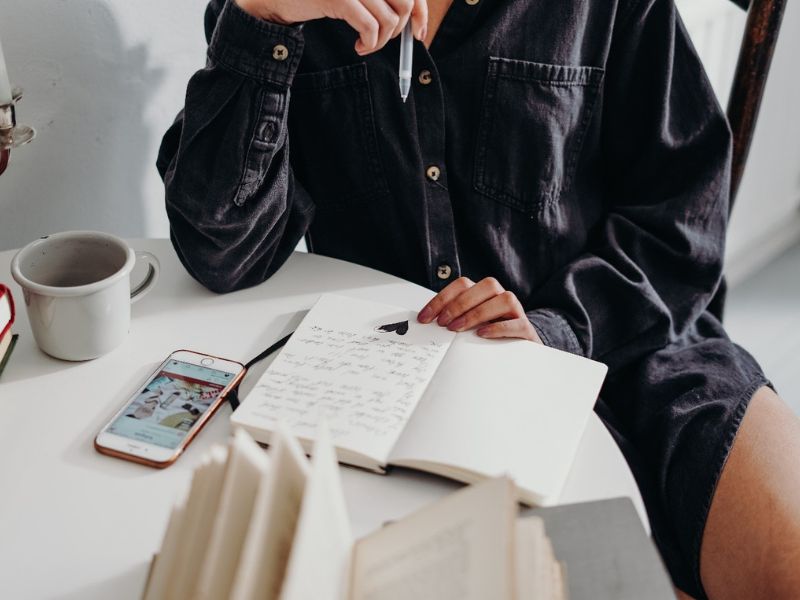 There is a good chance that you've had to deal with the application procedure for grad school in the past. It's possible that you wracked your brains about what to write about in your personal statement, whether or not to include your extracurricular activities, or whether or not to take the ACT or SAT. There was some relief in knowing that most colleges required the same documents, asked for the same types of questions, and required the same sorts of responses when it came to applying for admission. Admissions to graduate school are, on the other hand, far less common. You might be submitting to a number of different programs, each of which requires a different statement and supporting documents.
When applying to apparently similar courses, one educational institution may demand a one-page narrative while the other one requests for three pages; one institution might ask for five references while another wants three; the variances are infinite! Trying to keep track of all the varied criteria for each application may be a challenge. Now, let's see the main differences between a personal statement and statement of purpose.
What Does a Personal Statement Imply?
Unlike a declaration of intent, you have greater freedom with a personal statement. As a result, this may be more difficult since you must demonstrate your ability and character to succeed in graduate school, both of which are required. For the most part, the essay should focus on why you applied to a specific school, as well as your love for the subject matter. An experience that isn't immediately relevant to your career, such as volunteer work, might be a good topic for an essay. When it comes to the purpose of personal statement, the conclusions should still be specific about the way the encounter has helped you prepare for further study in graduate school.
What Does the Statement of Purpose Represent?
A statement of intent is a much more formal declaration that you create to explain why you're enrolling in a certain school. Explain why you'd be a good match for the degree you're considering in a mission and vision statement. Composing your statement should indeed be done with a professional voice in mind, so take this into consideration while you write. Something that can come as a clutch in these moments is ExpertWriting. Professionals will guide you in the direction you need to follow while composing your statements. Explain how you got to where you are now in terms of your schooling and career, as well as what influenced your decision to choose that route in the first place. You must include SOP as part of your graduate school candidacy, which informs admissions officers about your professional and academic objectives as well as how you'll contribute to the course in which they're applying.
How To Write Each of These Statements?
When it comes to composing your statement of purpose, you should follow these tips:
Your future objectives and the specific ways this program will assist you in achieving them should be included in most declarations of purpose. As a result, it's critical that you make explicit in your paper what your career goals are and how they connect to the school you're enrolling in.
Consider what you expect this grad school will accomplish for you intellectually and/or practice before you enroll in it. It's possible to discuss your desire to work as an independent developer instead of a realtor while registering for master's degree programs in computer technology. Be careful to describe how and why you will benefit from using this application in particular. Perhaps the focus on internships in the graduate program appeals to you because you feel it will make your transition into the working world after graduation easier.
But What About the Personal Statement?
Guarantee that your personal statement writing service tells an engaging tale since it is less official and more personable. In other terms, it gives you greater leeway to express yourself than the mission and vision statement. In your graduate school registration, the college essay is the one place where your creative juices may flow most freely. The usual chronological structure is OK, but you don't have to use it.
From images and analogies to conversation and colloquialisms, you may show off your originality by using a wide range of literary approaches. Writing a bit less formal than what you would in a mission and vision statement is also acceptable. It's quite fine to crack a joke or tell a strange tale. Take care, though, to avoid going overboard in terms of informality, and ensure to portray yourself as an individual who is a good match in every way possible.
How To Decide Which One to Select?
If one of these statements is required by your chosen university, then you'll need to know what kind of essay they want you to submit. Applicants may be asked to prepare a thorough essay by certain international graduate schools that need different statements. If you want to know which paper to write, you could visit the university's website and look at the requirements section.
Give The Audience Reasons Why You're Interested in Pursuing Degrees in These Fields and Explain How You Gain Motivation
To become a university professor, do you need an advanced degree in science or a natural aptitude for it? Whether you desire to be a doctor to aid the disadvantaged people in a given nation or a businessman to compete in the commercial environment, you may require an advanced degree. Furthermore, briefly describe your educational, volunteering, mentoring, employment, and any other work-related experiences you've had. If you were fortunate enough to have a mentorship along the way, be sure to give credit where credit is due. Demonstrate your ability to succeed in this field of study.
Conclusion
We've discussed quite a few differences between the two assertions, but there are also some similarities. Having a basic understanding of the differences between them is essential if you're wanting to study abroad, as it can help you answer questions correctly and so boost your chances of getting into the institution of your choice. Simple definition: A personal statement tells what you want to accomplish in life. A purpose statement tells what you want to achieve.