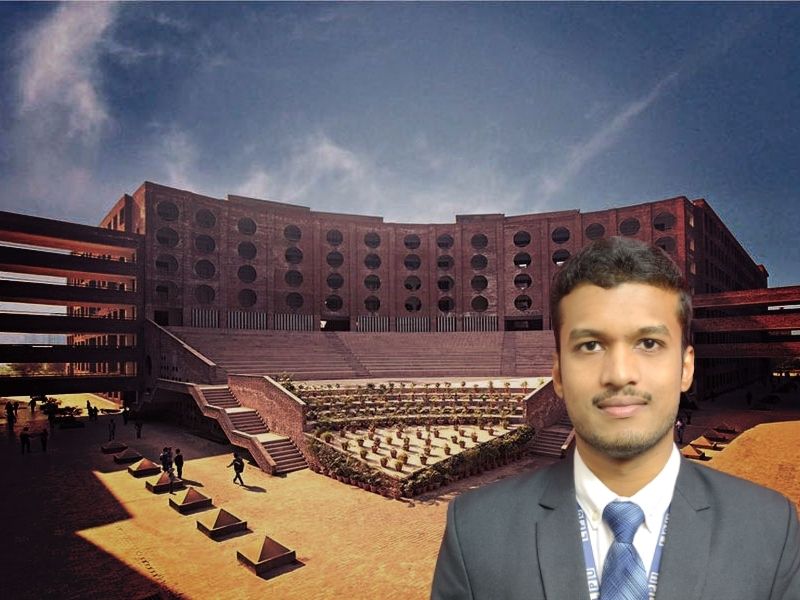 Presently undergoing an internship at Defence Research and Development Organisation (DRDO), Gopalchetty Brahma is the Class Representative of Department of Aerospace Engineering, School of Mechanical Engineering , Lovely Professional University who acts as a bridge between the faculty and the students.
The general secretary of the academic english cafe (AEC), verbal ability club, centre for professional enhancement (CPE), Brahma represents the School of Aerospace Engineering in the Students council.
Education World talks to Gopalchetty Brahma in its next story of the Students' Corner series which puts special emphasis on students and their views.
What kind of classes are being conducted currently in your educational institution?
The classes are being held in a hybrid mode, which comprises both online and offline classes. The students reported in a phased manner according to their availability and extent of vaccination. Our university has instructed students to adhere to all necessary protocols on arrival, to cut down the transmission of COVID-19 virus. Moreover, our university provided us with the option to choose between offline and online classes as per our suitability.
How has been the students' response to offline classes and possible closures amidst the new surge in COVID cases?
The response from students was a positive one, since students were waiting to attend the university as soon as possible to minimize the hindrance of their studies caused due to COVID-19. Some subjects and coursework are practical-oriented, and being an aerospace engineering student, I can certainly say that there was a major loss since practical subjects enable hands-on experience.
The Students Council representative is a coveted position in institutions such as yours. How did you fulfil your responsibilities alongside virtual classes?
Being a class representative of my department, it was difficult to manage the ongoing events virtually such as workshops, seminars, conferences, talks etc. Moreover, it was challenging to fulfil responsibilities alongside virtual classes due to overlapping of different schedules at the same time. So, I had to manage the events overtime after attending my virtual classes.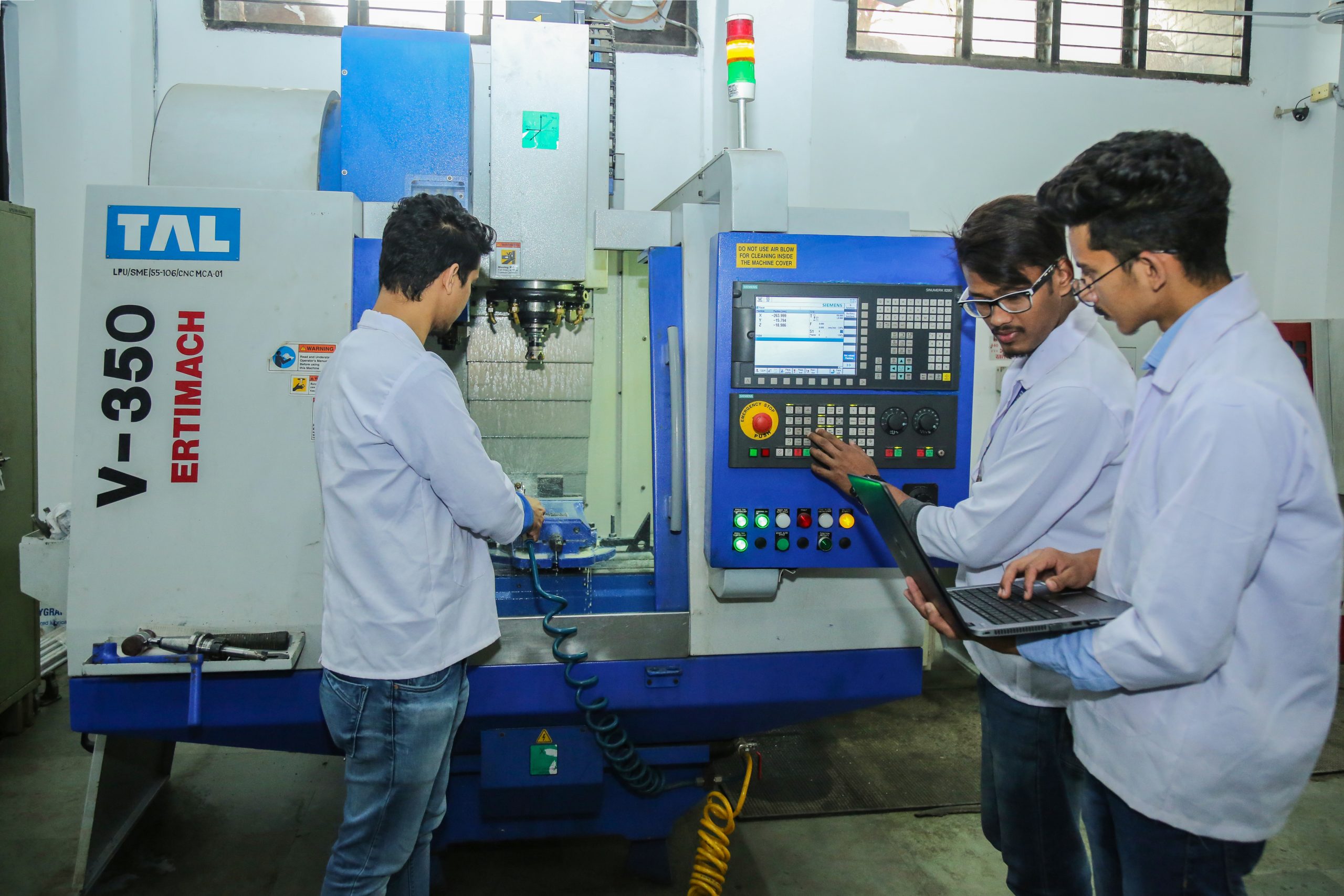 Do you think administering your duties online restricted the scope of the work you could have done in pre-COVID times?
Scope of work is definitely limited when it comes to fulfilling duties in online mode. Handling essential tasks within a stipulated deadline was a major challenge since other personal work also demanded attention during working from home. During pre-COVID times, the level of effectiveness of performing a task and scope was immense, due to face-to-face interactions and discussion. But in online mode, it was a lot tougher due to unexpected problems.
Do you think offline exams are suitable for students at your institution?
In my opinion, offline exams serve as a double-faced coin which prove to advantageous as well as disadvantageous for students. Offline exams are certainly beneficial since students can easily determine the scope of improvement in their respective subjects, and can actually learn from the mistakes and misunderstanding caused by learning in online mode. On the contrary, the performance of students could go down due to offline exams, because of limited learning and preparation of subjects.
How could your institution bridge the learning gap caused by the pandemic prompted closures?
Our university has arranged a dedicated learning platform called "MyClass", wherein various interactive features such as screen sharing, raise hand, polling for questions, study material dissemination etc were of great help for effective learning of subjects. Moreover, the faculty were available on "LPU Live" platform for addressing queries of students and for doubt clarification of subjects. Since there is always a scope for improvement, our university can further bridge the learning gap by visual demonstrations, practical-oriented courses, virtual activities etc.
How has the journey been from March 2020?
The journey from March 2020 till date was like a roller-coaster ride with a lot of ups and downs. Fortunately, I was able to take advantage of the online mode by enrolling into various seminars, workshops, conferences, virtual events, competitions etc. Our university enabled us by providing a plethora of opportunities to excel during the COVID times. The university helped us proactively in making us aware about all the opportunities that were up for grabs and I tried my best to make use of every opportunity I received to the fullest.
How did you manage to stay connected with your friends during the pandemic?
I managed to stay in touch with my batch mates via social media platforms. Moreover, the connectivity was maintained by frequent interaction via Google Meet / Zoom calls for discussion and interaction with fellow batch mates.
Exam patterns and evaluation criteria etc. have changed. How did students cope with the stress?
Students had to find other relevant sources of learning online to cope up with the change in examination patterns and evaluation criteria. Our university conducted online exams which comprised a strict timer and time duration to answer every question. Moreover, there was a pre-defined path of questions which couldn't be altered. Therefore, with all these new additions, students had to change the plan and way of preparing for online exams. Apart from the study materials provided, students had to practice questions from online to enhance their way of answering within a short duration of time.
Do you think the state and Central governments did enough to support education and children during the pandemic?
In my opinion, the state and central governments tried their best to balance both safety and education during the pandemic. But the outreach was limited since many sectors of the society were deprived of basic technology required to continue learning in online mode. I strongly believe that the government and private sectors can join hands to effectively disseminate knowledge and learning via online mode to students desperately in need of sufficient resources.
In the absence of in-person interaction with teachers, do you think you have missed out on knowing the latest career options or higher education prospects available to you?
Certainly, there were limited opportunities available in online mode. And due to the absence of in-person interactions, there was a huge gap in being up-to-date with the latest knowledge of career options and higher education prospects. Due to this, I feel that I have missed out many amazing opportunities that I could have been a part of. But I still tried my best with whatever chance I can find.
Have you understood the takeaways of the National Education Policy 2020? What is your take on it? (You may skip this, if you do not have the information)
National Education Policy 2020 (NEP 2020) is certainly a revolution in the field of education, and if properly implemented can certainly change the future of our nation. NEP 2020 is based on various rules and regulations which are directly / indirectly sourced from the curriculum of foreign institutions. This can hopefully bring major reforms to our Indian Education System and lead an important role in enhancement and modernization of education in India. On the contrary, proper enforcement of laws under NEP 2020is a bit challenging since a lot of changes would be expected in the current education system, which is difficult to alter from the grassroots.
Also Read: Students Corner: Barbie Dua, SIBM, Bengaluru