Vineet Kejriwal is pursuing Bachelor of Commerce from Narsee Monjee College of Commerce and Economics (Autonomous), Mumbai. A third-year student with a penchant for competition and zeal for personal development, Vineet aspires to be a chartered accountant and take up management and corporate strategy too.
Having led multiple student organisations and student relations events in college, the cricket-lover and tech enthusiast has no problem manoeuvring virtual activities during the pandemic. "We already had a presence on social media like Instagram previously to connect with the students due to which it wasn't an uphill task connecting with them during the lockdowns," says Vineet.
Education World talks to Vineet Kejriwal in its next story of the Students' Corner series which puts special emphasis on students and their views.
What kind of classes are being conducted currently in your educational institution?
Currently, lectures are being conducted for first year junior college (FYJC) and first year degree college students. Second year junior college aka class XII students have completed their board examinations and second year and third year degree college students have finished their respective exams for the current academic year (2021-22). However, all classes have been conducted in the offline mode since mid-February. Our college initiated the transition to offline education in a phased manner. Offline lectures were conducted at 50 percent capacity with students alternating between online and offline.
What has been the general mood amongst students regarding attending offline classes and a possible re-shutting of schools amidst the new surge of COVID cases?
Initially, there was some resentment among the students regarding a shift to the offline mode, albeit it was just three days a week. This was predominantly by outstation students as they were unable to arrange accommodation in Mumbai at affordable rates. However, with the number of COVID cases falling there has been a gradual acceptance of the offline mode.
How did you carry out your responsibilities as the students' council representative amidst virtual classes?
It was not a very difficult task to conduct activities virtually since we already had a presence on social media like Instagram previously to connect with the students. We also used platforms like WhatsApp and Microsoft Teams to great effect. Student activities were conducted on platforms like Zoom, Google Meet and MS Teams. Wholehearted support from students as well as the faculty ensured the smooth shift to interacting virtually.
Do you think administering your duty online restricted the scope of the work you could have conducted in the pre-COVID environment?
I strongly concur with this fact. The scope of almost all activities in the life of a college student were restricted in the online mode. The impact and learnings one can generate through physical presence cannot be attained through digital meetings. However, the restrictions did present us with new pan-India and global level networking opportunities. We enjoyed online interactions with students and professionals based out of Delhi, Hyderabad, Washington DC and New York etc.
How according to you could your institution bridge the learning gap caused to the closures?
I believe the learning gap can be bridged by conducting more offline activities. The students must be given exposure to more experiential learnings and initiatives like industrial visits, team activities, workshops and guest speaker sessions should be promoted in the next year. In addition, cultural activities must continue to enjoy the importance they were given in the pre-COVID years as these extracurricular and co-curricular activities teach the virtues of teamwork, resilience, and creativity to the students.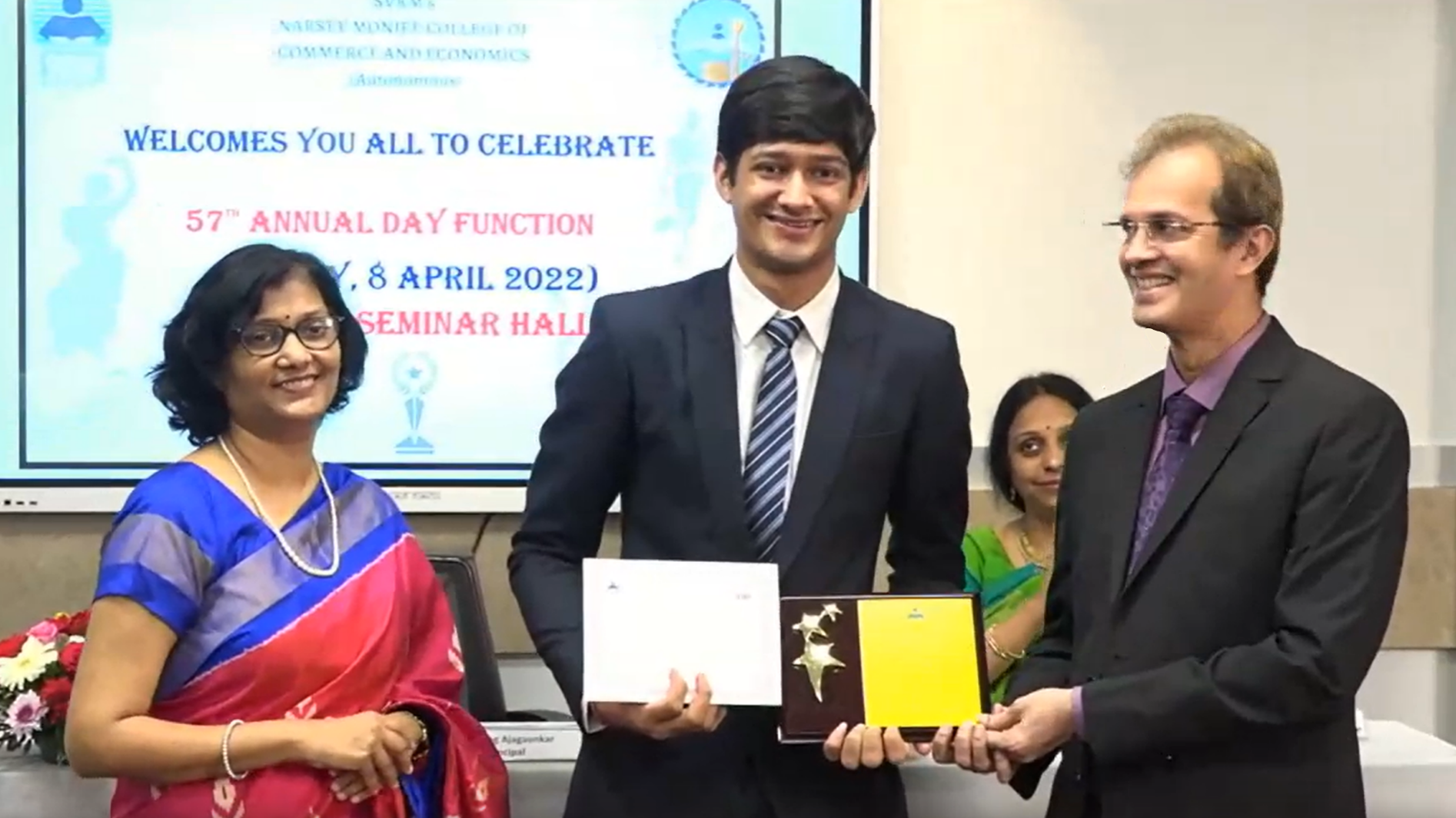 How has the student community's academic journey changed March 2020 onwards?
The journey has been full of unexpected situations which pushed us (students) to adapt and become more flexible. We have experienced a systemic change in how we studied and perhaps, will study in the years to come. Pen and paper were replaced with laptops and PDFs. It was equally difficult for the teachers to adapt and make sure that education continued uninterrupted. The past two years have seen academic focus shift from rote learning to understanding the concept and the paper pattern changing to multiple choice questions (MCQs) from a subjective one. The inclusion of innovative pedagogies like case studies, research assignments and group discussions led to an enriching experience even in the online mode.
How were your practical classes (lab sessions) managed during the pandemic ?
As someone who opted for computer applications in both years of online classes, I can vouch that the practical classes were conducted smoothly for all students. The professors demonstrated the concepts in class and students were asked to perform the same and share screenshots of the output they managed to obtain. In case of procedural queries, the students could reach out to the teachers either during class or after class.
Do you think the state and central government did enough to support education and children during the pandemic?
It would be unfair to comment on the initiatives taken by the government during the peak of such a global catastrophe. However, the government has taken a step in the right direction by lowering the importance of the scores of the board examinations and introducing the Common University Entrance Test (CUET) for admissions to undergraduate programmes. This provides a more uniform system of admissions for students across different boards and different evaluation schemes.
Have you missed learning about the latest career or higher education prospects available to you in the absence of in-person interaction with teachers?
The absence of in-person interaction with teachers did lead to students missing out on learning opportunities from the teachers outside the textbook and hence, by extension, higher education prospects available to students. The reason is that in an offline setting, general conversations come naturally while in the online mode, most discussions are limited to the curriculum.
How have you coped with last-minute changes in exam patterns, evaluation criteria and exam stress?
As second and third-year students wrote offline exams after a gap of two years, it was very difficult for them to get acclimated to it. However, our college was incredibly supportive in listening to the concerns of the students and our college counsellor, Ms. Karuna Jaggi was always available to guide everyone reaching out to her.
Have you understood the National Education Policy 2020? What is your take on it?
Yes, I have a fair understanding of the National Education Policy 2020. I believe the New Education Policy is a much-needed step to upgrade the education system in India and bring it at par with global level standards. It promises to bring about a good change in the educational sector at the school level and higher education by emphasising on experiential learning and critical thinking. The vision of NEP 2020 is to make India a knowledgeable society and ultimately make it a global knowledge superpower. However, the success of this step would massively depend upon its meticulous implementation, which in a populous country like India, is always a formidable task.
Also Read: Students Corner: Barbie Dua, SIBM, Bengaluru