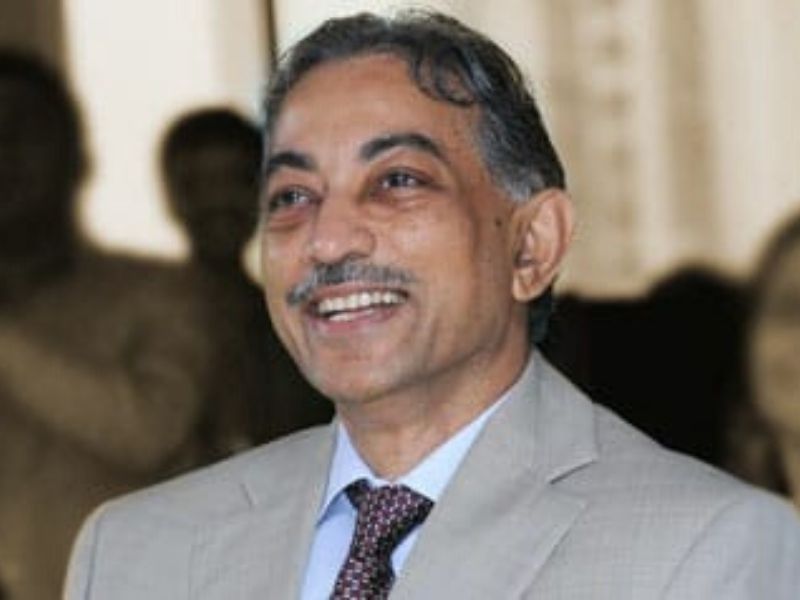 Desh Apnayen Sahayog Foundation (estd. 2015) — a non-governmental organisation founded by investment banker and chairman of the ENAM Group Vallabh Bhanshali — has partnered with over 800 schools countrywide to promote an engaged civic society through volunteerism.
The foundation recently hosted its fifth edition of Desh Apnayen awards to champion schools, teachers and students for their active engagement with the foundation's programmes.
Speaking to EducationWorld's Dipta Joshi the Desh Apnayen founder shared his foundation's philosophy and future plans.
Q) What is the Desh Apnayen Sahayog Foundation's founding principle?
A) Desh Apnayen recognises that citizens are not conscious how well the power that they give to the elected representatives and their appointees works for them. Citizens are kind of resigned to whatever they get and how that power more often than not becomes self-serving. Desh Apnayen recognises that changing this is a long road and citizens have to work with a persistent and pragmatic approach. Desh Apnayen accordingly identified three key pillars of an engaged civic society — citizenship education, volunteerism and improving one's neighbourhood. As citizens, we must realise it is our country and unless we are conscious of exactly how power given by us works we won't benefit from it the way we imagined. We coined the term 'ACTIZEN' denoting an alert, active and informed citizen who does not shy away from bringing about a change. We want all citizens to stop complaining about problems and become ACTIZENs who understand an issue, raise an alarm, are informed and work towards solving the issue.
Q) How does Desh Apnayen work with children?
A) We believe to have better citizens in the future we need to instill good traits and habits in children today and hence our interventions for change involve grade V to X school students. Also schools as partners provide a convenient environment for continuity of our programmes. Typically civics is relegated to only one period in schools but if we want to create informed citizens, students need more engagement with civics. Our team of experts creates syllabus aligned content covering topics like the constitution, the UN sustainable goals etc. and use activities like contests, drama, clubs etc. to keep student' interest alive. We train teachers at our partner schools and grant them access to download lesson plans and activities for every chapter from our website. Students in our partner schools are encouraged to wear badges, take decisions and make an impact through mock elections and clubs that take up neighbourhood social issues while working in close coordination with the civic authorities. All our activities are designed to get students to become alert about issues and come up with creative solutions that are scalable and cost efficient.
Q) How have the schools responded since most educational boards already promote social service based programmes within their framework?
A) A school's enthusiasm is proportionate to what they are already doing so if a school thinks it is doing something similar, it won't participate in our programme. However, that does not deter us in any way since the idea is to promote better citizenship through whatsoever means a school follows and not just the Desh Apnayen programmes. Many schools have joined us because they think it's a great cause and are happy someone has thought about it so deeply to make the change happen. The National Independent Schools Alliance (NISA), which represents over 64,000 schools in the country, has already partnered with us and have our programmes running in 800 plus schools across the nation.
Also read: Interview with Kulbhushan Sharma, founder president, NISA
Q) Do share your future plans for the Desh Apnayen?
A) We wish to continue offering schools our three interventions – a curriculum and pedagogy enhancement programme, creation of ACTIZEN clubs and the ACTIZEN contest introduced this year onwards across English, Hindi and Marathi medium schools. The contest saw 11,000 students from across 600 schools which registered for the contest. We gave away prizes, scholarships and are having short films made on the top three ACTIZEN contest winning schools. Not all schools participating in the contest are our partners in the Desh Apnayen programme but we hope they will now join us as we continue to reach out to more schools each year.
Interested schools can write to [email protected] or send a WhatsApp message to 8898890202. To register for the ACTIZEN® inter-school contest, visit www.actizen.in.