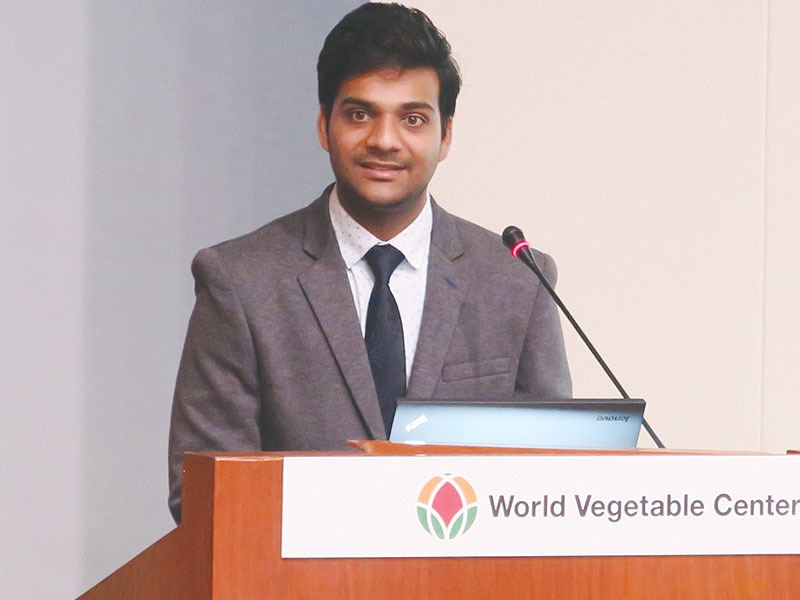 – Autar Nehru (Delhi)
Jalandhar-based agri-genetics postgrad Sumant Bindal (22) has made media headlines in Punjab, by bagging a whopping Rs.1.3 crore Ph D scholarship awarded by the Australian National University (ANC), Canberra — ranked Australia's #2 public research university and #50 worldwide in the THE World University Rankings 2020. For the past two years, Sumant has been intensively researching ways to make tomatoes resistant to Fusarium wilt — a plant fungus — that ruins tomato crops worldwide. In India, this widespread fungus causes a 45 percent yield loss annually.
This Lovely Professional University, Jalandhar (LPU) alum has every reason to be elated. "The generous scholarship is beyond my wildest expectations. ANU is a leading research institution and I am excited about continuing my research in pest resistant horticulture practices. I am very grateful to my faculty and mentors at LPU who assisted me in my applications process," acknowledges Sumant.
Born into a farming family — his Solan (Himachal Pradesh)-based father Arvind Bindal is a seeds production specialist — Sumant believes that if low productivity and high wastage in India's agriculture sector is reversed, the country can double its annual GDP growth rate. "Almost 60 percent of our population is employed in agriculture and the yields of India's ingenious farmers are not low. However, most of their effort is negated by post-harvest losses. Therefore, I want to work on disease-resistant seed strains and empower India's neglected rural majority," says this young agri-scientist.
Committed to this cause, last year (2019) Sumant interned at the globally reputed non-profit World Vegetable Center in Tainan (Taiwan), one of 15 students shortlisted worldwide for this fully funded fellowship of the Taiwan government.
Sumant is especially grateful to the management and faculty of LPU's School of Agriculture, a leader in agriculture education in India. "Its programmes are designed to help students build research aptitude and it offers ample opportunity of 'learning-by-doing' on its 1,000-acre farmlands," says this dedicated agri-scientist, set to go places.