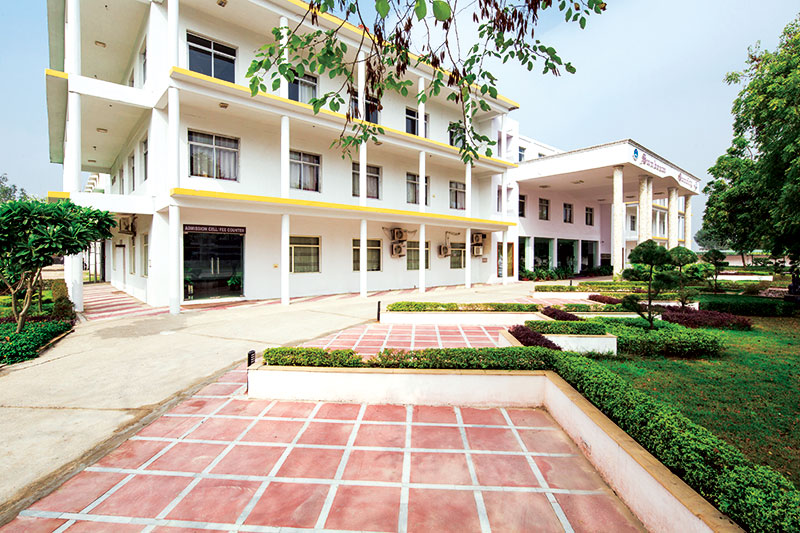 Promoted by the Varanasi-based Sunbeam Group of Educational Institutions (SGEI) — the fastest growing private schools chain in Uttar Pradesh, India's most populous (215 million) state — Sunbeam School, Suncity (SSS, estb. 2012) is SGEI's latest and most ambitious education venture. Sprawled over 30 acres, a mere 5 km from the heart of Varanasi, this CBSE-affiliated day-cum-boarding school is ranked #1 in Uttar Pradesh in the EducationWorld India School Rankings 2018-19 and offers globally-benchmarked academic, sports and performing arts education to 1,800 students including 800 girls.
Since its first school was established in the holy city of Varanasi in 1972 by Dr. Amritlal and Deesh Ishrat Madhok, SGEI has promoted six CBSE-affiliated English-medium K-12 and 14 partner/associate schools with an aggregate enrolment of 24,000 students and 2,500 teachers in eastern UP. Over the past 46 years, SGEI has delivered high-quality English-medium education, knowledge and skills to over 100,000 students in the Hindi heartland state of UP, and its promoters have drawn up ambitious plans to co-promote 30 affordable schools in tier II and III cities under the associate model.
SGEI Leader
Deepak Madhok
Promoter-chairman
An alumnus of Benaras Hindu and Allahabad universities and former civic administrator of the Uttar Pradesh Public Service Commission, Madhok quit the civil service in 1977 to help his parents realise their mission of providing high-quality, English-medium education to the under-served children of Uttar Pradesh. Since then, Deepak and Bharti Madhok have transformed the Sunbeam Group of Educational Institutions which includes two women's colleges and one free school with an aggregate enrolment of 24,000 students mentored by 2,500 teachers, into Uttar Pradesh's fastest growing schools chain.
Bharti Madhok
Director
An English literature postgraduate of Kurukshetra University, Haryana, Bharti has co-engineered the steady expansion of the SGEI chain of progressive primary-secondaries delivering internationally benchmarked holistic education. A former cricketer who represented Haryana state, Bharti was conferred the Rotary Excellence Award in 2004, International Woman of the Year Award in 2000 of the American Biographical Society, and Educationist of the Year Award of the Uttar Pradesh state government in 2015.
Campus Infrastructure
The Sunbeam School Suncity's 30-acre environment-friendly campus is sited 5 km from downtown Varanasi. With a built-up area of 200,000 sq. ft and well laid-out gardens, the purpose-built campus is equipped with IT-enabled classrooms supported by state-of-the-art performing arts and sports facilities. Modern halls of residence offer superior accommodation to 1,000 boarders with separate blocks for boys and girls and experienced male and female wardens to care for students.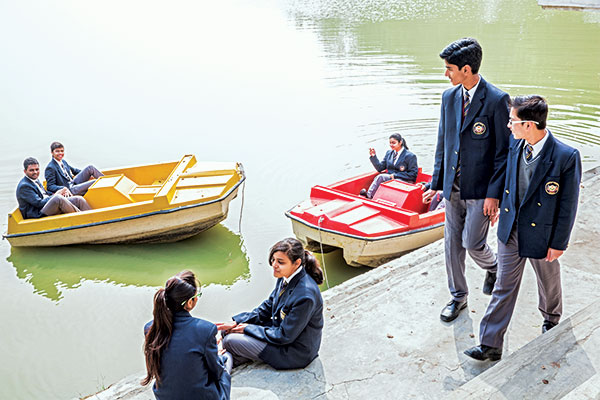 The campus is set on the banks of a man-made lake with a promenade offering students and teachers walking, running and boating facilities.
The school's fully-wired campus offers 40 Smart classrooms and three Internet-enabled computer and multimedia labs. The teacher-pupil ratio is maintained at 1:25.
SSS students begin their day with an energising morning jog in the school's green, pollution-free, nature-friendly campus.
The SSS academic building houses 52 classrooms, seven science labs, a computer lab with 100 terminals and separate junior and senior libraries housing 15,000 books and journals.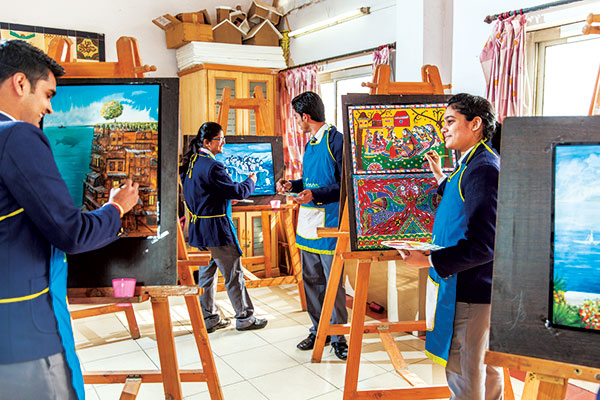 In the class XII CBSE 2015 board exams, Sunbeam student Charukeshi Bhatt recorded the highest average score in Uttar Pradesh.
Co-scholastic activities such as robotics, vedic maths and nature studies supplement the academic programme.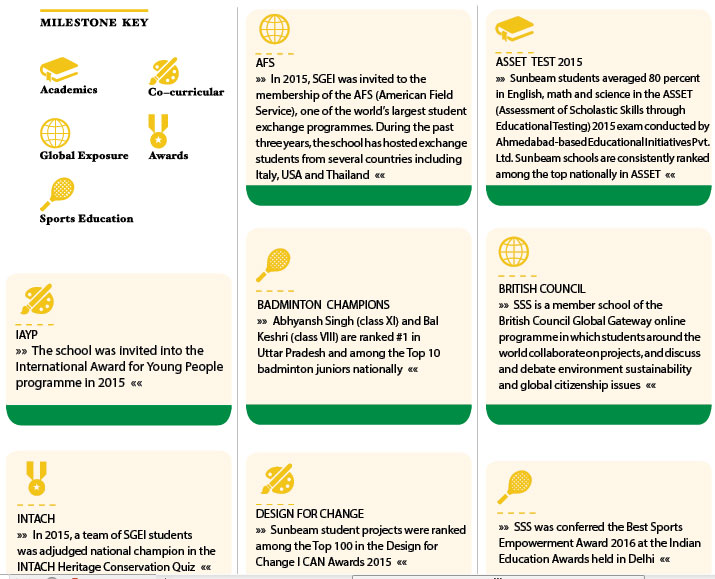 The school has signed up with adventure and outdoor education providers such as Youreka and Negi Wilderness Education which offer environment and experiential learning programmes to students.
Sunbeam School, Lahartara has been ranked #1 in Varanasi for eight years in succession (2011-2018) and #3 in UP (2018) in the co-ed day schools category of the annual EducationWorld India School Rankings.
Co-curricular and Sports Education
With the teaching-learning philosophy of SGEI deeply influenced by the Theory of Multiple Intelligences developed by the globally acclaimed Dr. Howard Gardner of Harvard University, USA, Sunbeam schools accord equal importance to co-curricular and extra-curricular education. To enable development of students' multiple intelligences, SSS offers excellent performing arts and sports infrastructure including basketball, volleyball and badminton courts, table tennis room, shooting range and karate gym.
Admission & fees
Sunbeam School, Suncity is a CBSE-affiliated K-12 co-educational day-cum-boarding school. The school admits day scholars from play group onwards while boarders are admitted from class III onwards.
Tuition fees (per year): Rs.75,000-107,520
For further information visit sunbeamschools.com/school/suncity
(Excerpted and adapted from Future- Ready Schools of the New Millennium, 2017)
Also read: Deepak Madhok, Chairman, Sunbeam Eduserve