The next iconic woman to feature in our super women series is Archana Goenka – academic director of the widely acclaimed Goenka Group of Schools. A commerce graduate with a diploma in fashion designing, she later pursued a course in human resources followed by a certificate course in personal counselling. Her deep understanding of the desideratum of India's education sector at micro and macro levels has been largely influencing top level decisions at the Goenka Group of Schools. On the occasion of International Women's Day 2019, Archana Goenka speaks about her life, the challenges she surmounted and her views on women's empowerment.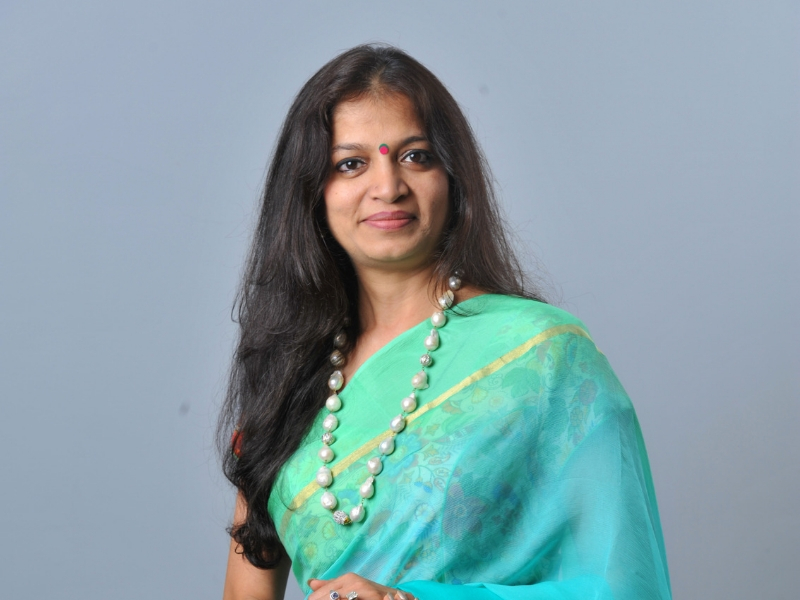 What inspired you to become the person you are today?
I always wanted to be an independent woman. I always felt that if we are talking about women's empowerment and equality then I should be equal to a man in every aspect. This encouraged me a great deal and I was driven to do something big in life from a very young age.
What are the challenges you faced as a woman as you navigated your career path and also life as a whole?
Well! one has to take each day as it comes and enjoy every moment. As a career-oriented woman and as a wife, mother, daughter, sister, a woman has to portray many roles in life. So, I feel it's extremely essential for us to be well-planned and organised. Also, a woman shouldn't try too hard to make everyone happy as that's clearly not possible in today's world. She should just focus on whatever she has to do. I have always followed one mantra in life which is "This Too Shall Pass". Every day is a new chapter in the book of life; one should just take it up as a challenge and keep going with the flow.
How do you juggle your roles between personal and professional lives?
There is a really simple strategy to ensure one doesn't eclipse the other. While I am at work I concentrate only on work and I am totally focused on work. And when I am in the car and out of office, I devote my entire time in organising my home errands. This way one can justify both professional and personal commitments. I feel a woman is a complete all-rounder and a great multi-tasker.
Any women-specific issues in education that you would like to highlight?
Well, education is one sector where women don't really have any women specific issues. In fact, it is one of the only sectors which is pretty much dominated by women.
What is your message for women on Women's Day?
Well, I request every woman to hone and pursue any one skill that they can introspect and discover. It is then that you feel truly empowered. Like Bollywood actress Kangana Ranaut said, "nobody can empower you", and I totally second it. Only you can help yourself and no other person can.
Also read: Women's Day Special: Interview with educationist, social activist Bernadette Pimenta