The second iconic woman we interviewed as part of our Women's Day Special super women series is the award winning author Sowmya Rajendran.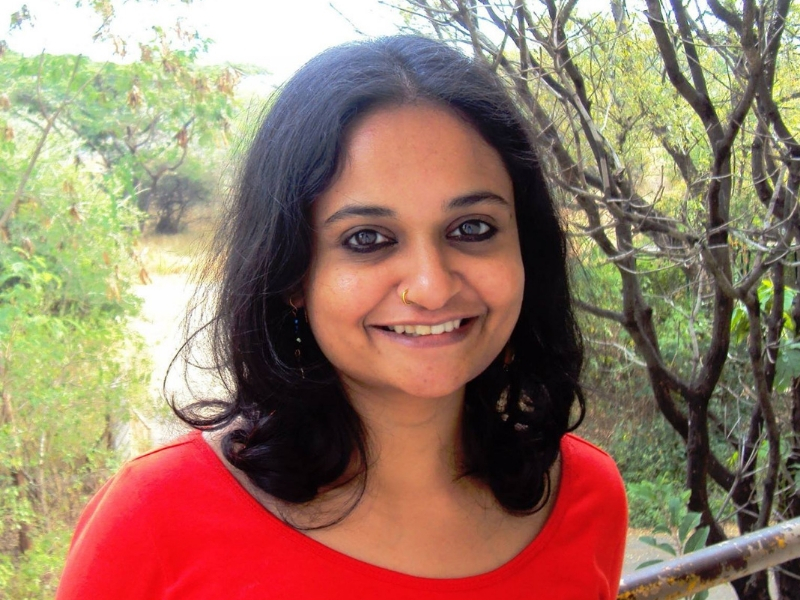 Sowmya Rajendran is a Pune-based children's books author with over 20 titles to her name. An English literature graduate, she also has done her masters in Gender Studies from the University of Sussex, UK. She presently works as a journalist with The News Minute, a news website. In 2015, Rajendran was awarded the Sahitya Akademi's Bal Sahitya Puraskar for Mayil Will Not Be Quiet.
With Women's Day just around the corner, our correspondent Odeal D'Souza interviewed Sowmya Rajendran about her life as an author, mother and as a person.
1. What inspired you to become the person you are today?
Circumstances, the people around me, education, and a sense of humour as my coping mechanism.
2. Why did you take up this particular genre of writing ?

I like irreverence in art and I believe children appreciate it best. I enjoy writing for children because they have original ideas and perspectives about the world around them.
3. What are the challenges you faced as a woman as you navigated your career path and also life as a whole?
I think the biggest challenge for any woman is to believe that she has the right to make mistakes and learn from them. Especially when it comes to their careers, women have to constantly pretend that they're perfect because their gender is blamed every time they stumble. They drive themselves unreasonably hard to overcome this. I also don't think it's humanly possible or necessary for women to "do it all" – you can only do so much and that's enough.
4. What do you think about the popularity of children's literature in India?
There is a lot happening in the Indian children's book scene currently. Several authors are talking about contemporary issues and tackling subjects that are relevant to children. But I do wish there was more awareness about the kind of books that are coming out. I also wish parents look past mythological and educational books and opened their minds towards other kinds of literature.
5. How do you balance your role of being a mother as well as an author?
Just like my husband balances his role of being a father and a scientist. Everything is 50-50 in our household, from cooking to cleaning, childcare and financial expenses. I'm in a marriage which is based on partnership and we wouldn't have it any other way.
6. What are your future projects in pipeline?
I launched two books a few months ago – a picture book called Suddenly Cow and the third book in the Mayil series, This is Me, Mayil. So I'm not working on anything immediately.
7. Your message for women on Women's Day?
Prioritise your health and happiness because nobody else will do it.
Also read: Women's Day Special: Interview with author Shruthi Rao