-M. Somasekhar (Hyderabad)
In sharp contrast with BJP governments at the Centre and in several states which are acquiring a reputation for neglecting and even dumbing down early childhood and primary-secondary education, Telangana's state government headed by high-profile chief minister K. Chandrasekhar Rao and his son and heir-apparent the US educated K.T. Rama Rao, is winning laurels from the middle class for according priority to high quality K-12 education.
In particular, establishment of international schools affiliated with offshore examination boards such as International Baccalaureate (IB), Geneva/The Hague and Cambridge Assessment International Education (CAIE), UK, in Hyderabad (pop.10 million), the admin capital of Telangana (pop.38.5 million). During the past ten years, over 20 greenfield international schools with globally benchmarked infrastructure, expat headmasters and highly-qualified teachers have become operational in this city of nawabs and pearls.
Among the new international schools that have set up shop in Hyderabad in recent years are Indus International, Sancta Maria, Jain International, Silver Oaks and Oakridge International, all highly ranked in the annual EducationWorld India School Rankings league tables. Moreover the city, which has transformed into a bustling hub of the 21st century ICT (information communication technologies) industry, has also attracted the attention of global private school chains. In November 2019, the UK-based Cognita Group which owns/manages 90 primary-secondary schools in eight countries around the world, planted its first flag on Indian soil in Hyderabad by acquiring the CAIE and IB-affiliated Chirec International School (estb.1989). Last January, the UK-based International Schools Partnership, which owns/manages over 50 schools in 13 countries with an aggregate 45,000 students, invested in Sancta Maria International School, Hyderabad.
Academics in Hyderabad attribute the spurt in number of high-end international schools mushrooming in the city of pearls to a combination of factors. Among them: Hyderabad's swift rise as a ICT industry and related businesses hub with several transnational and domestic majors including Amazon, Apple, Google, Facebook and TCS, Infosys and Wipro having established large offices, and the conducive climate created by the TRS government for foreign investors who include Ikea, Accenture and Walmart. In turn, these corporates have recruited thousands of highly-qualified and well-paid IT and business professionals from abroad and across the country who want the best education for their children, and are ready to pay for it.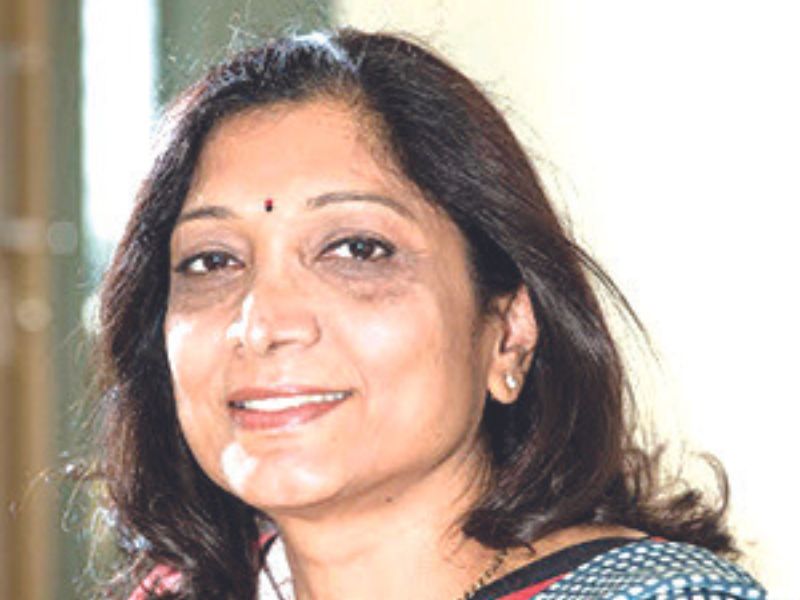 "International schools are increasingly being preferred over family-managed private schools because they offer globally respected syllabuses and curriculums, proven administrative systems, highly-qualified teachers and excellent infrastructure. For instance, the syllabus/curriculum offered by IB schools is holistic, rigorous and practical and makes learning an enjoyable experience for children as it provides opportunity to learn through flexible subject combinations. All this makes students ready for employment anywhere in the world," says Ratna Reddy, founder of CHIREC International School, the first international school in the city and now a Cognita Group school.
Yet perhaps the major motivation factor behind Hyderabad emerging as the most preferred location for high-end international schools is the stable governance provided by the TRS government led by the father-son duo of CM Chandrasekhar Rao and IT & industry minister K.T. Rama Rao. Unlike most politicians, they seem to have few reservations about inviting private domestic and foreign investment into the state. According to several industry leaders, KTR was one of the stars of the recently concluded World Economic Forum convention at Davos, Switzerland where he made a strong presentation detailing the ease of doing business in Telangana. As a result the state government signed MoUs (memoranda of understanding) which could bring Rs.4,200 crore by way of foreign investment from pharma, life sciences, logistics and banking and finance companies by year end.
Moreover on ease of doing business parameters — availability of power, water, high-quality housing, logistics and single window clearance of greenfield projects — Hyderabad far outshines Bangalore/Bengaluru which has become infamous for official corruption, perennial traffic jams and pot-holed roads. According to the New York-based Mercer Consulting's Quality of Living Index 2019, Hyderabad is the best Indian city to live in.
"The best feature of Hyderabad is that the political leadership here doesn't suffer the ideological confusion that is common to India's political class. TRS is a pro private enterprise government which understands that stable law and order and high quality local governance is of vital importance to industry and business. This is why Telangana is attracting massive foreign and domestic investment and is all set to transform into an industrial powerhouse state. And when incomes rise, good schools become inevitable," says the CEO of a major IT company who prefers to remain anonymous.
With momentum building up for legislative assembly elections scheduled for next summer, the pro private and foreign enterprise development model conceptualised by the TRS government will be put to test.