As we celebrate Teacher's Day 2019, we can proudly say teachers play an important part in shaping our life. Not only are we talking in terms of education here, but also good behavioral characteristics, building a bright future and above all, setting a great example as a brave and fine human being. When we think of these traits, a few teachers immediately come to our mind. One such legendary teacher is Dr. S. Radhakrishnan, on whose birthday we observe Teacher's Day 2019 – a special day dedicated to our mentors and guides.
"The main function of a university is not to grant degrees and diplomas, but to develop the university spirit and advance learning. The former is impossible without corporate life, the latter without honours and post-graduate" – Dr. S. Radhakrishnan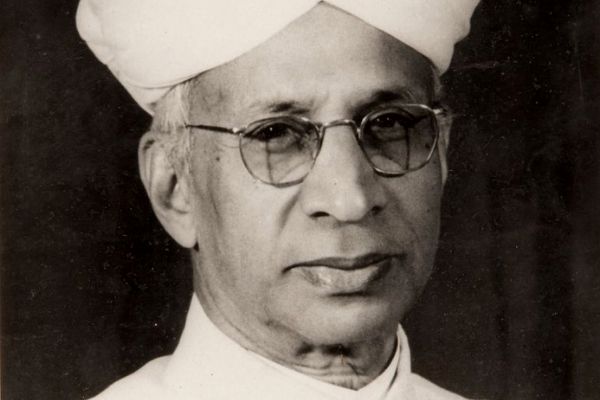 Dr. Sarvepalli Radhakrishnan served as the first vice president of India (1952–1962) and the second President of India (1962–1967). One of India's most distinguished 20th century scholars of religion and philosophy, he taught at various prestigious institutes across the country and outside. Madras Presidency College, University of Mysore, University of Calcutta and University of Oxford, which made him the first Indian to hold a professorial chair at the international university. He was also a lecturer at Manchester College, Oxford and at the University of Chicago. He also served as the vice-chancellor of Andhra University (1931-36) and Banaras Hindu University (1939-48).
Dr. Radhakrishnan won several awards during his lifetime including a knighthood in 1931, Bharat Ratna, and honorary membership of the British Royal Order of Merit in 1963. He was also one of the founders of Helpage India, an NGO for elderly underprivileged in India. In India, teacher's day is celebrated in his honour every year.
Here are a few other teachers who have changed the face of India's education landscape and made it accessible to all:
"The highest education is that which does not merely give us information but makes our life in harmony with all existence." – R. Tagore.
An excellent Bengali poet, musician and artist, Tagore was the author of the acclaimed book 'Gitanjali' for which he became the first non-European to win the Nobel Prize in Literature in 1913. Sometimes referred to as "the Bard of Bengal", he started writing poetry at the age of 8 years. At 16, he released his first substantial poems. He is also the founder of Visva-Bharati University, Santineketan, West Bengal.
Tagore had written over 25 volumes of poetry, 15 plays, 90 short stories, 11 novels, 13 volumes of essays apart from various journals, Bengali textbooks and composing over two thousand songs. He dedicated forty years of his life to Visva-Bharti University and also started a rural education centre known as Sriniketan.
Anne Sullivan
"Keep on beginning and failing. Each time you fail, start all over again, and you will grow stronger until you have accomplished a purpose – not the one you began with perhaps, but one you'll be glad to remember." – A. Sullivan
Anne Sullivan was an American teacher best known for being the instructor and lifelong companion of Helen Keller. She received her education at Perkins School for the Blind as she had contracted trachoma, an eye disease at the age of five, which left her blind. While there, she also had a series of eye operations that significantly improved her vision. In June 1886, she graduated at 20 years as the valedictorian of her class.
After her graduation, Sullivan started her career as the teacher of Helen Keller's, who later became a renowned American author. The duo went on to become lifelong friends. In 1932 Keller and Sullivan were each awarded honorary fellowships from the Educational Institute of Scotland. They were also awarded honorary degrees from Temple University. In 2003, Sullivan was inducted into the National Women's Hall of Fame.
"Teaching is a very noble profession that shapes the character, calibre, and future of an individual. If the people remember me as a good teacher, that will be the biggest honour for me." – Dr. A. P. J. Abdul Kalam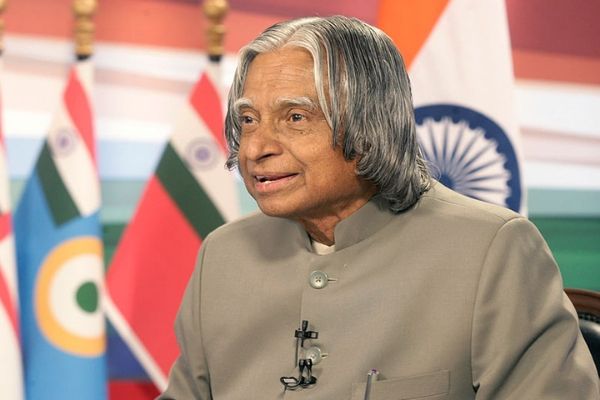 Dr. Avul Pakir Jainulabdeen Abdul Kalam was an aerospace scientist, who served as the 11th President of India (2002-07). He spent most of his time working as a scientist at the DRDO and ISRO. He came to be known as the 'Missile Man of India' for his work on the development of ballistic missile and launch of vehicle technology.
He served as a visiting professor at IIM Shillong, Ahmadabad, Indore, the Chancellor of the Indian Institute of Space Science and Technology, Thiruvananthapuram, guest faculty in the Aerospace Engineering Department at Anna University in Chennai, JSS University, Mysore and taught Information Technology at IIT Hyderabad. He is an idol whom all educators can look up to on this teachers day 2019.
"Knowledge always demands increase; it is like fire, which must first be kindled by some external agent, but will afterwards always propagate itself." – Savitribai Phule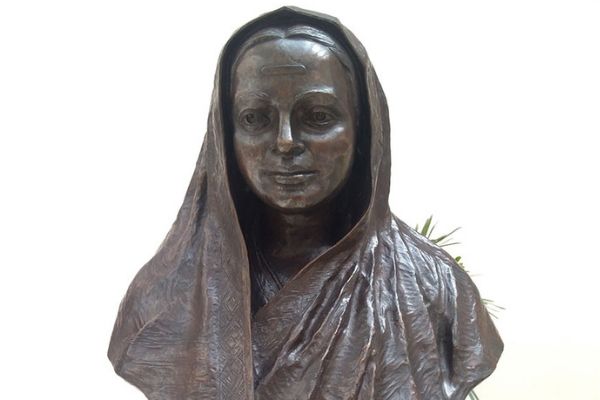 A social reformer, educationalist, and poet from Maharashtra, Savitri Phule is regarded as the first female teacher of India. Along with her husband, Jyotirao Phule, she played an important role in improving women's rights in India during British rule. Together they founded the 18 school for girls and Savitribai Phule also taught at these schools.
They also opened a care centre 'Balhatya Pratibandhak Griha' for rape victims. Furthermore, they founded the 'Satyashodhak Samaj', which used to organise marriages without a priest and dowry. They opened the organisation at a time when caste system was embedded in Indian society. She also promoted inter-caste marriages. She is one of the rare gems who we ought to celebrate on teacher's day 2019.
"Take up one idea. Make that one idea your life – think of it, dream of it, live on that idea. Let the brain, muscles, nerves, every part of your body, be full of that idea, and just leave every other idea alone. This is the way to success." – Swami Vivekananda
Swami Vivekananda was a key figure in the introduction of the Indian philosophies of Vedanta and Yoga to the Western world. He was the founder of Ramakrishna Math and the Ramakrishna Mission. He traveled to the US, representing India at the 1893 Parliament of the World's Religions.
Vivekananda conducted hundreds of public and private lectures and classes on Hindu philosophy in the US, England and Europe. Regarded as a patriotic saint, on his birthday, 12th January, Indians celebrate National Youth Day.
On teacher's day 2019, let remember them who are our actual heroes.