-Shreyosi Chakraborty
Unlike the 90's when "viral" meant fever and "trending" was used if one wore a fashionable dress, today they imply popularity. Youtubers, bloggers, Instagrammers, and content creators on social media platforms like TikTok, Reels, and Facebook gain huge popularity by uploading various kinds of videos and content tailor-made for their audiences helping them to earn millions. Here is a take on popular Child YouTubers who are internationally famous for their innovation and creative content.
Ryan Kaji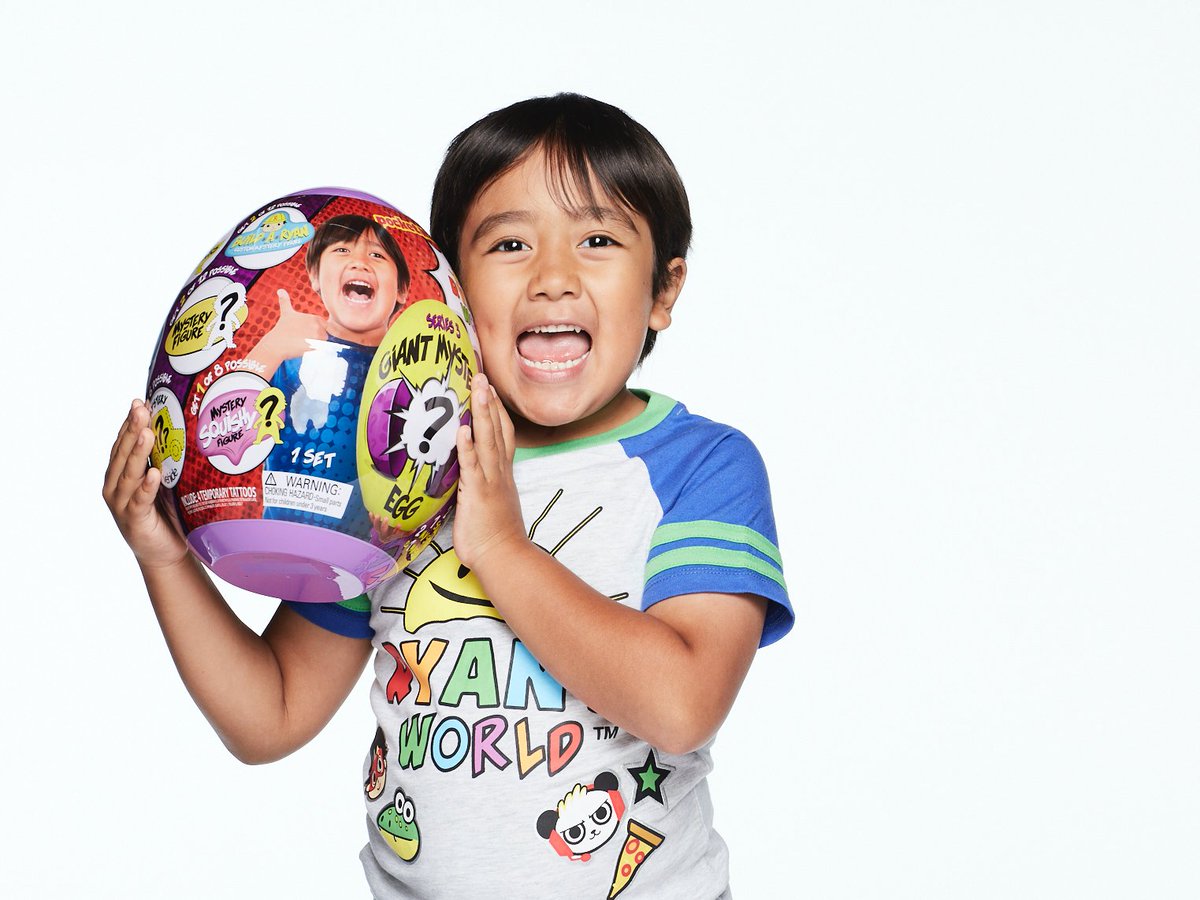 With a whooping 30 million subscribers on YouTube, Ryan Kaji is the most popular and richest child YouTuber whose channel Ryan's World has been taking the internet by storm since 2018. According to The Guardian, the nine-year-old has been making approximately $30 million per year from his YouTube videos.
Ryan is a U.S.-based six-year-old who reviews children's toys of all types. He has also done videos on Do-It-Yourself (DIY) science experiments and prank videos. Though Ryan's identity has been kept confidential by his family, his father Shion sometimes appears with Ryan in his videos.
Kaji and his family have nine YouTube channels, but Ryan's World remains to be their most popular account. His most popular video is called Huge Eggs Surprise Toys Challenge with over 2 billion views.
Anastasia Radzinskaya
The six-year-old Russian YouTuber christened herself as "Nastya" on her channel, which features her and her father doing house-hold chores and composing funny, fictional stories. The videos are colorful, expressive with lots of graphics embedded and don't feature much-advanced language, making them perfect for her global audience. She has also become a popular kid on TikTok with 3 million followers. She currently has around five YouTube channels with Like Nastya being the most famous comprising 75.1 Million subscribers.
This young YouTuber was born in Southern Russia and was diagnosed with cerebral palsy. Doctors had feared that she might never be able to speak!
According to Forbes Magazine, Anastasia was "one of the world's fastest-growing creators, thanks to videos in seven languages" in 2019, becoming the third highest-paid YouTuber in the world, with an estimated annual income of $18 million.
Evan Breeze
Evan, of the YouTube channel EvanTubeHD, is a 12-year-old toy reviewer. Known for his charisma and hilarious facial expressions, Evan stars in a new video each week. He has 6.95 million subscribers. The kid even runs two more youtube channels including EvanTubeRaw and EvanTubeGaming.
Not limited to just toy reviews, Evan's channel also includes challenging videos and science experiments, in which his sister Jillian and father Jared appear. According to Business Insider, Evan earns $1.3 million a year on YouTube.
Mila Stauffer and Emma Stauffer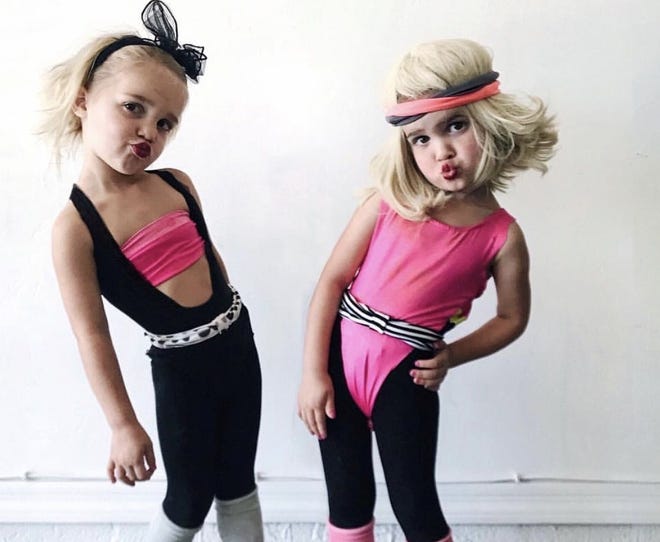 These toddlers went viral a few years ago after they posted a video on their mother's Instagram account. Mila and Emma are twins, and their hilarious clips have captivated the world. After going viral on Instagram, they eventually created their own YouTube Channel.
Even though their account has less than 1 million subscribers (735k), some of their videos have over a million views.
Mila and Emma are two breakthrough stars of a new class of social media celebrities: they appear in videos where they talk about make-up tutorials, breakfast topics, boyfriends, stress factors, future ambitions in their baby-like voices. These seem really funny as the toddlers engage in adult-like conversations. As the videos go on, one of the Stauffer sisters is an extrovert who goes on doing these acts whereas the other one is a little shy and gives in to her sister's activities.
Everleigh Rose
Already worth around £1.8 million, this young adorable little one is young fashion fan is noted for her crafty videos, food-themed uploads and unboxing clips. With 3.77 million subscribers, she works closely alongside her parents and has also worked as a model for the Kardashian Kids Collection. If your little one is creative, then Everleigh is a great account to subscribe to!
Quincy Faye and Laurice
These Phillipines-based YouTube stars Quincy Faye and Laurice are endearing sisters behind the YouTube channel Grown Ups Kids' Toys. They currently have 2.5 million subscribers. Though their channel focuses primarily on the latest children's toys, Quincy Faye and Laurice occasionally appear in vlog-style videos alongside family and friends. In total, the Philippines-based sisters have garnered over 2.9 trillion video views during their 4.5 years on YouTube.
Jillian and Addie
Jillian and Addie, ages 12 and 9 respectively, are the stars of 2.39 million subscriber YouTube channel Jillian and Addie. Jillian and Addie (formerly Babyteeth4) feature teenager Jillian and her sister Addie starring in mysteries, spooky skits, epic mini-movies, all aimed at teens and up! The two sisters are famous for their kid candy reviews which feature their hilariously honest reactions to unique sugary snacks.
The duo is also well-known for their two series, "Too Many Addies" and "Fast Cars, Bad Kids," each of which has racked up tens of millions of views.
Brianna
Brianna's World is a 1.79 million subscriber YouTube channel run by 15-year-old social media star Brianna, popularly called Bee. On the channel, Bee demonstrates new DIY's, back to school videos, morning routines, hauls, DIY'S, challenges, makeup, reviews, unboxing, hauls, shopping, ideas, cool, fashion, friendship, struggles, hacks and much more fun activities, and kid life hacks. If you have a teen at home, Bee's activities can hook her up all day!
Her bubbly personality and colorful videos exemplify the pre-teen lifestyle, and her channel is a great resource for parents and children to learn about the newest kid products.
Hulyan and Maya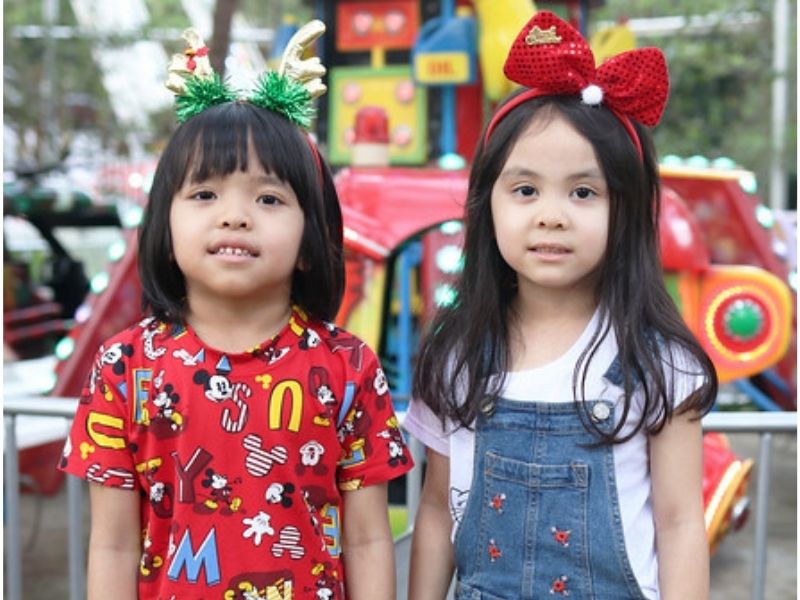 Hulyan and Maya are the stars of the well-known toy-testing YouTube channel Hulyan Maya. Broadcasting to over 1.74 million subscribers, 12-year-old Hulayan and 9-year-old Maya are charming audiences every day by reviewing and testing toys.
The family is making over $1 million yearly through their successful channel.
Hailey
Hailey's Magical Playhouse is where adorable six-year-old girl Hailey comes to play with her toys. This channel centers around toy unboxings, surprise eggs, costume dress-ups, and other indoor and outdoor play activities, pretend play, nursery rhymes or even kids songs and favorite toys with unboxing toy review videos.
Her channel attracts 2.21 million YouTube subscribers and focuses on Hailey's favorite animated characters from Disney, Nickelodeon, and more.
So, if you have a young one at home who too is genuinely creative and has a knack for making videos, then what's the delay? Your little one can too be a YouTube star earning Millions. A mobile phone and imagination will do the rest! All the Best!
Also Read: Top 5 YouTube edutainment channels
Edutainment