The annual EducationWorld India Higher Education Rankings provide comprehensive league tables ranking the country's Top 500 arts, science and commerce colleges, Top 100 private engineering colleges, Top 300 government and private universities in 15 discrete categories, and Top 100 private B-schools. However, these are all-inclusive rankings rating the country's most well-reputed higher ed institutions across several subject study programmes.
In 2021, in response to public feedback and demand for rankings of education institutions by popular professional undergraduate programmes, EducationWorld introduced rankings of Top 10 higher ed institutions that provide the most popular bachelor's degree programmes.
In EWIHER 2023-24 to rate and rank colleges and universities offering most favoured undergrad study programmes, EducationWorld partnered with the Delhi-based Centre for Forecasting and Research (C fore) to conduct a research study using secondary data sources, and published reports to shortlist ten most popular undergrad courses and Top 10 colleges offering them. The most popularly preferred undergraduate programmes are: B.Com (banking and finance); bachelor of management studies (BMS)/bachelor of business administration (BBA); B.Arch (bachelor of architecture); BA-LLB (bachelor of law); B.Sc (nursing); B.Tech/BE (biotechnology); B.Tech (data science); B.Tech/BE (computer science); B.Sc (agriculture); BJMC (bachelor of journalism & mass communication). Please note in the streams of computer science, data science and biotechnology, only private higher institutions are ranked.
To conduct this survey, C fore personnel interviewed 1,036 college/university faculty and industry professionals (approx. 100 respondents for each study programme) to rate the Top 10 undergrad colleges providing them under six-nine parameters of higher education excellence.
"Based on rating by experts, perceptual scores for colleges were collated. All the parameter scores were then added to arrive at the total score of every college, to rank the Top 10 colleges/institutions providing the ten most popular undergraduate programmes," explains Premchand Palety, chief executive of C fore.
In the following pages, we present league tables ranking India's Top 10 colleges providing the most popular undergrad study programmes.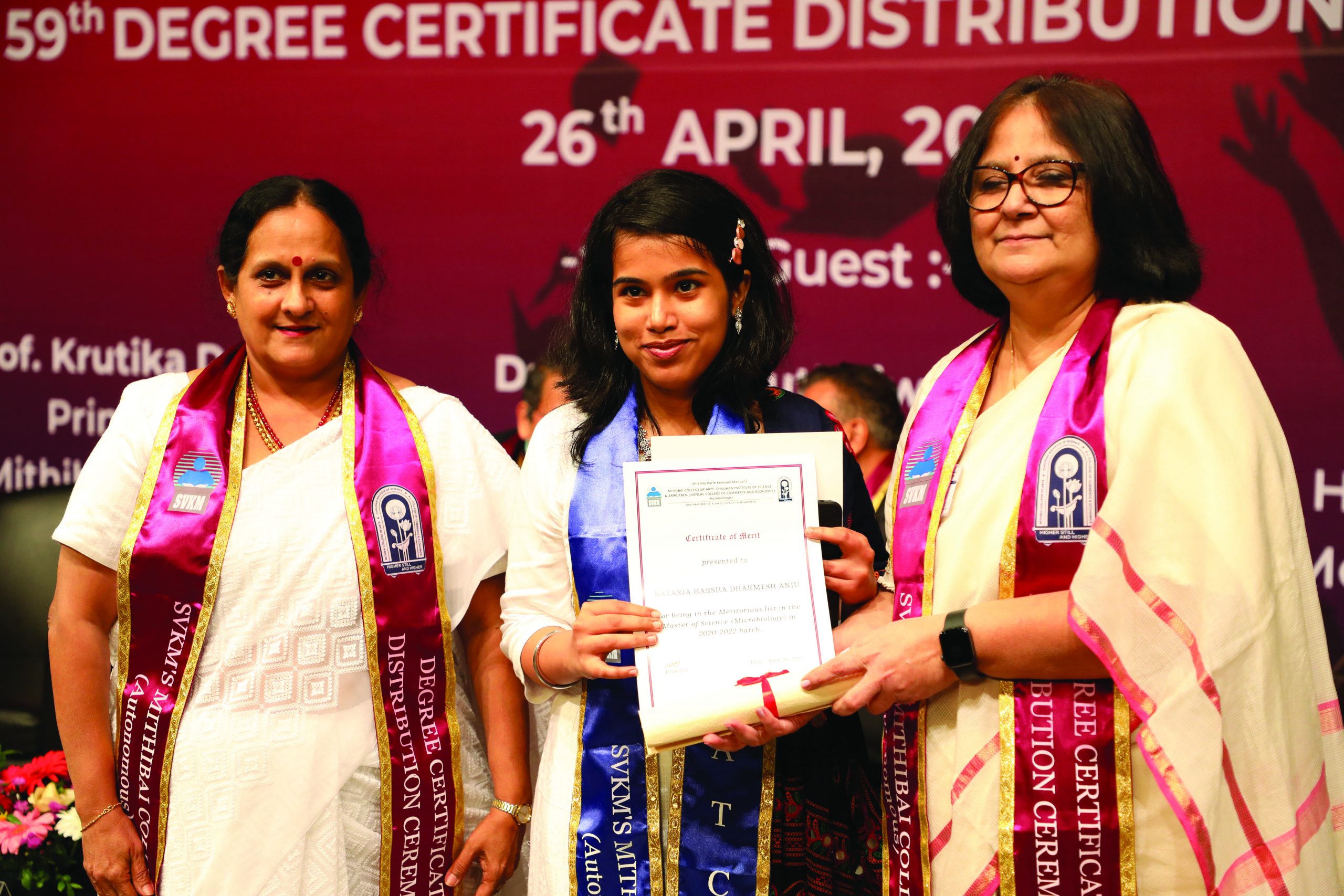 "It's good to know that we are among India's Top 3 colleges for our B.Com programme in banking and finance. Yet our objective is to be ranked #1. As our high scores on all your survey's six parameters of excellence show, Mithibai has excellent leadership and governance systems, rigorous curriculum and innovative pedagogy and good placements record. Moreover, we have introduced several value-added, skills-based certificate courses. Starting from the academic year 2023-24, all our courses will be designed as per NEP 2020 guidelines with students offered the choice of electives from other streams. This multidisciplinary approach will enable the overall development of students" – Prof. Krutika Desai (right), Principal, Mithibai College (Autonomous), Mumbai
"It's an honour to be ranked India #1 in the highly transparent and dependable EW rankings. IIIT-Hyderabad is widely known for its research-led undergrad education which is unprecedented in India. This has enabled us to excel year after year in the annual EW rankings. Our differentiated computer science B.Tech programme permits students complete flexibility in selecting electives and also undertaking research projects. In addition, its trans-disciplinary structure allows students to combine computer science with other subjects such as computational natural sciences, computational linguistics and the humanities. Moreover, we take great pride in our faculty which is drawn from best Indian institutions such as the IITs and IISc and top global universities — Cornell, Princeton, Tokyo, among others" – Prof. P.J. Narayanan, Director, International Institute of Information Technology, Hyderabad
* The Top 10 B.Tech computer science league table ranks only private engineering colleges
"We are simultaneously pleased and humbled by this ranking. It's a validation that despite limitations, we have been able to maintain high-quality architecture education standards. This is reflected in our top scores under the parameters of curriculum and pedagogy, faculty welfare and development and placements. We accord high importance to experience-based learning to prepare industry-ready architects and designers. Exposure to contemporary architectural practices, carefully curated exhibitions and interactions with practitioners keep our students abreast of changing industry trends. I believe it's this focus on experiential and practical education that sets Sir JJ School apart" — Dr. Rajiv Mishra (right), Principal, Sir JJ College of Architecture, Mumbai
"We are thrilled to be ranked India's #1 business college by EducationWorld. Credit for this should accrue to our dedicated faculty, staff, and students. SSCBS has a history of academic excellence in undergraduate business management education. Our graduates have excelled not only in the corporate world but have been accepted in prestigious postgrad institutions such as the IIMs, ISB, Wharton Business School, INSEAD, among others. Our faculty is highly-qualified and experienced and our curriculum and pedagogy is focused on preparing industry-ready graduates. To this end, we run many innovative value-added courses. For instance, we recently launched the CBS Alumni for Recruitment and Excellence initiative under which the college connects students with alumni for guidance and continuous mentorship" — Prof. Poonam Verma (centre), Principal, Shaheed Sukhdev College of Business Studies, Delhi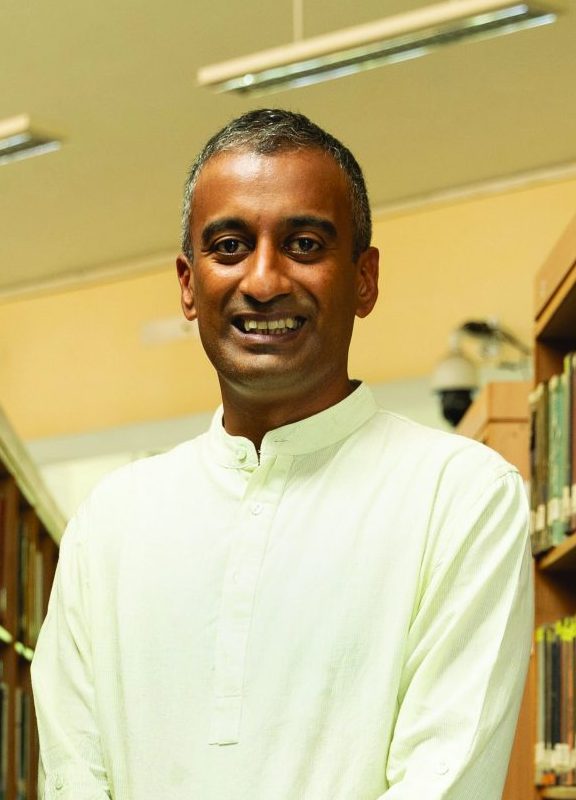 "NLSIU is delighted to receive this award for our upgraded five-year BA LLB (Hons.) programme which has a strong research focus. Our world-class faculty is drawn from the best institutions in India and abroad, and we increased it by adding 11 new faculty in 2022 and 23 this year. We have also undertaken a campus redevelopment plan under which the library precinct will be the first to be inaugurated. All this has helped NLSIU retain its position as India's #1 law school in several surveys including EW's for an unparalleled learning environment for legal education countrywide" — Sudhir Krishnaswamy, Vice Chancellor, National Law School of India University, Bengaluru
"I am excited that from #2 last year, MIT has been promoted to #1 this year for our bio-tech programme. This is perhaps due to a sharp increase in the number of publications of our faculty, government research grants, and upgradation of lab facilities. In our B.Tech biotech programme, we follow a multidisciplinary approach of collaboration with the medical fraternity and industry. Last year, we established our Biomaterials and Tissue Engineering and Cell Culture labs. I thank your knowledgeable respondents for acknowledging our efforts to provide high-quality, industry-oriented practical biotechnology and biomedical engineering education" — Cdr (Dr.) Anil Rana (centre), Director, Manipal Institute of Technology (MIT), MAHE
"We were among the first colleges in India to introduce a B.Tech programme in data science way back in 2015. Therefore, we deserve a higher ranking for MPSTME. The USP of our programme is that it combines conceptual knowledge with practical learning. The curriculum and pedagogy is application-oriented with internships and projects integrated into the degree programme. We have also introduced AWS and Azure certification, both of which are intensively used in the booming data sciences industry. Most important, we have established an Institution-Industry Cell to monitor the course syllabus, delivery, projects, and placements to ensure our students are fully industry-ready when they graduate" — Dr. Alka Mahajan, dean, Mukesh Patel School of Technology Management & Engineering, NMIMS University, Mumbai
"It's a matter of pride for Punjab Agricultural University (PAU) that our B.Sc agriculture programme is ranked #1 countrywide. PAU's College of Agriculture is the oldest — (estb.1906) — and largest of the four constituent colleges of PAU. It played a pioneer role in ushering in the Green Revolution and continues to play a major role in developing human resources for agriculture and allied fields for the livelihood security of the people of Punjab. We offer excellent teaching and research infrastructure and follow a curriculum revised according to the recommendations of Fifth Deans' Committee and are equipped with state-of-the-art laboratories. In addition, we have 13 well-equipped Experiential Learning units for entrepreneurship development. That's why our top scores for research and innovation, infrastructure, and curriculum and pedagogy" — Dr. R.K. Dhaliwal (centre), Dean, College of Agriculture, Punjab Agricultural University, Ludhiana (estb.1962)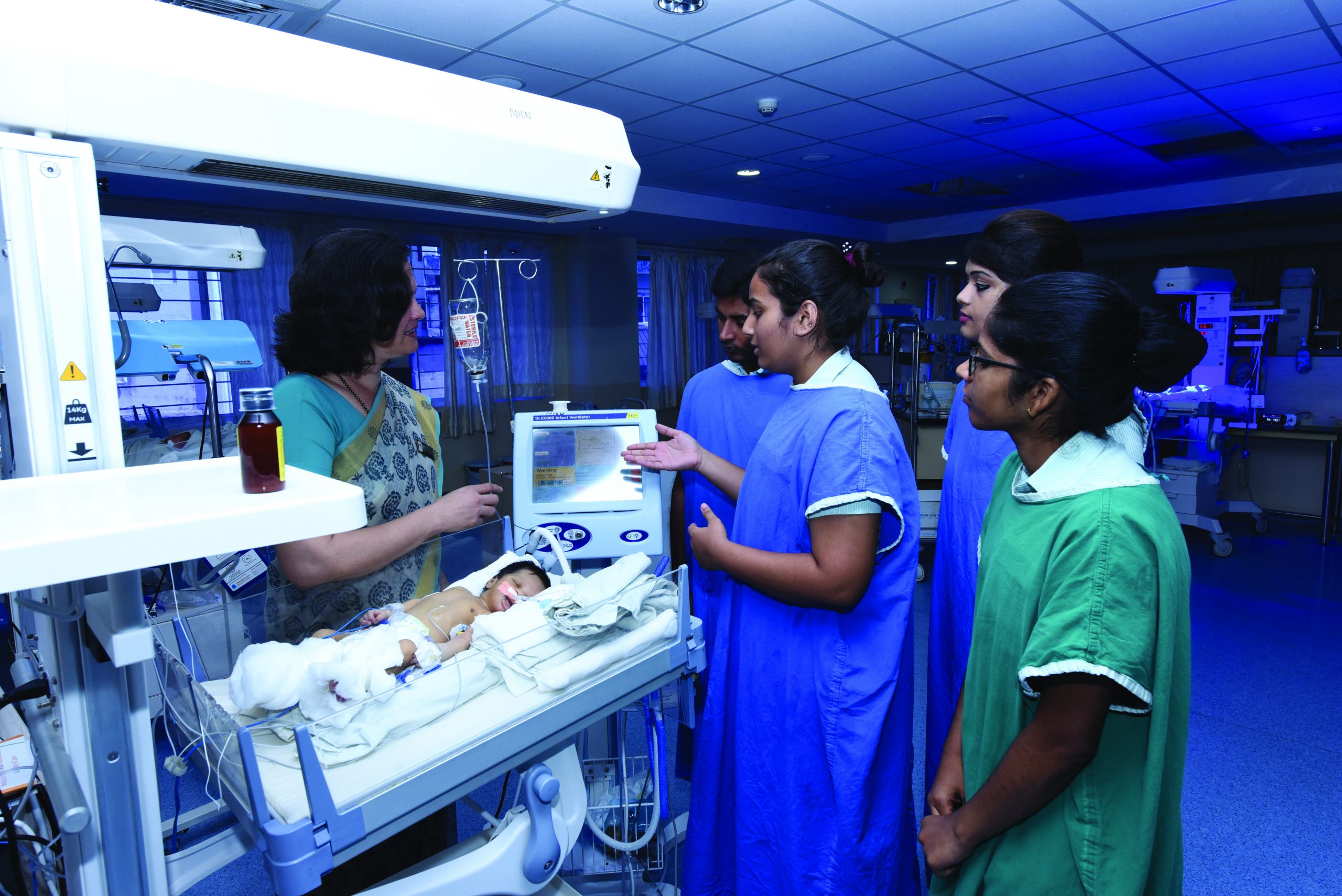 "I am elated that Manipal College of Nursing (MCON) has been promoted to #1 for our nursing programme. I believe our top ranking is due to the collective effort of our faculty, staff, students, alumni, and parents. I want to specially acknowledge the consistent hard work of our faculty in implementing our outcomes-based education.
Apart from this honour, MCON has been awarded NAAC accreditation of A++. We are also very fortunate to be affiliated with the Manipal super-specialty 2,300-bed hospital which enables our students to interact real-time with patients. Therefore, I am not surprised your survey respondents have given us top scores for faculty competence and curriculum and pedagogy. Moreover recently, MCON launched a dual B.Sc nursing degree programme with the University of New Brunswick, Canada" — Dr. Judith Angelitta Noronha, Principal, Manipal College of Nursing (MAHE — Manipal Academy of Higher Education)