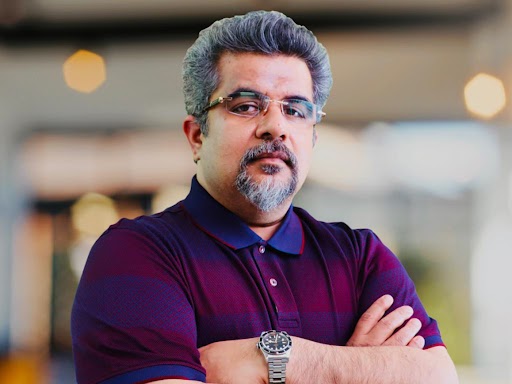 -Ritesh Malhotra, Head, Great Learning For Business
Digitization in India has taken over most sectors, including the market, startups, and companies, and BFSI is among them. According to a recent report, demand for jobs in the banking, financial services, and insurance sectors has witnessed an optimistic year-on-year growth of 27% in February 2022 compared to the previous year. Until now, the BFSI sector has primarily functioned using traditional technologies, resulting in lower efficiency and unsatisfactory customer experience. However, advancing technologies are paving the way for the industry to digitize through emerging skills like artificial intelligence, algorithms, and data sorting in enabling better customer insights.
With technologies powering over the financial sector, upskilling professionals will help bridge the skill gap between traditional and contemporary work settings. This change has also seen a rise in various online courses for professionals aimed at building skills in current trends in roles such as trade finance specialists, credit and risk analysts, wealth management experts, cybersecurity analysts, and blockchain experts. The banking and financial industry is expected to provide jobs to 1.6 million skilled workers by this year. Here are the top five new-age skills that BFSI professionals can bag for career growth and transformation.
Data Analytics
The exponential growth of data volumes and analytical complexity has led to the increasing adoption of in-database analytical tools. Organizations are not only consuming this data to gain consumer insights and build networking but are also driving their major business decisions by analyzing the data. Data skills allow the professionals to automate processes and provide banks with more marketing muscle. Once professionals have the data analytics expertise, they can benefit the organizations by removing corrupted data, determining data quality, and preparing reports for their employers. Professionals with this skill can work as data analysts and data engineers.
Artificial Intelligence (AI) & Machine Learning (ML)
AI and Machine Learning have immense potential in detecting financial fraud and improving the protection gap. The scope of AI has grown leaps & bounds over the last few years, and organizations across the sectors are looking to capitalize on artificial intelligence applications. AI is transforming various businesses' functional, operational, strategic landscapes, and customer experiences. This technology offers a high level of accuracy that helps in determining banks' profitability. Professionals with this skill can work as AI backend engineers, machine learning engineers, and data engineers.
Cloud Computing
Cloud computing has been the most transformative technology and has gained significant momentum since the 2010s. With many organizations migrating to the cloud from their traditional application, jobs in this domain are growing massively. Cloud computing technology improves the overall efficiency and reduces operating costs for the BFSI sector. It also ensures smooth banking functions and tunes the computing resources with the customer's needs. Database administrator, network architect, and system administrator are some of the high-demand roles for cloud computing.
Cybersecurity
With the rise in digitization and adoption of new-age technologies, there is an increased risk of data breaches, leaks, and cybercrimes leading to the dire need for skilled information security professionals with every passing day. Cybersecurity has become an essential skill to have for the BFSI sector. Once the professionals upskill themselves, organizations will no longer have to hire cybersecurity teams to mitigate the threat.
Blockchain
Blockchain was first introduced as a concept of a technical backbone of the digital currency, and the integration of blockchain technology is now witnessing primary demand across various sectors. This technology is used in the banking sector for online identity verification, credits, loans, tracking payments, accounts, and more. Professionals with this skill-set bring in more transparency, reduce transaction costs, and streamline new banking services that create new revenue lines. Post acquiring this expertise, specialists can work with blockchain developers, project managers, and quality engineers.
A significant challenge in digitizing the BFSI sector is the availability of talent with critical skills in emerging technologies. Though BFSI makes the top 10 recruiters in the country, a lack of a workforce that is not equipped with industry-relevant and contemporary digital skills remains a concern. Upskilling helps professionals gain relevant knowledge and empowers them to earn remuneration based on their recently added expertise.