Shivanand Pandit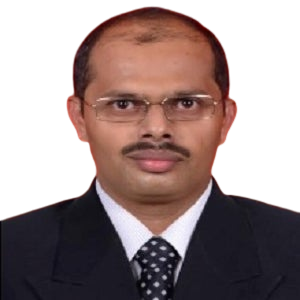 Six months after it released the draft strategies for transforming higher educational institutions (HEIs) and making them multidisciplinary, the University Grants Commission (UGC) is ready to finalize those strategies. The guidelines assert that as per the suggestions of the National Education Policy (NEP), all HEIs will be classified into three classes. These are Teaching-intensive Universities, Research-intensive Universities, and Degree-awarding Autonomous Universities. As per the guidelines, all higher educational institutes will have to become multidisciplinary universities or degree-awarding independent institutions by 2035 and the multidisciplinary teaching and research universities will have over 3,000 students.
Previously, the chairman of UGC, M Jagadesh Kumar, had mentioned that all affiliated self-governing colleges in India must turn into independent degree-awarding institutes. To make this viable, the draft guidelines for transformation of HEIs into multidisciplinary institutions declares that the affiliated colleges should accomplish the degree-awarding position by passing through diverse stages of independence or by finishing the procedure of becoming part of the cluster to become a large multi-disciplinary HEI. It also mentions that when an HEI becomes an element college of a large university it may collaborate with other element colleges of the university or open up new departments to achieve the position of multidisciplinary HEI.
Besides the guidelines cites that mobility of credits between institutions is one of the characteristics of a multidisciplinary institute. It suggests to the Academic Bank of Credit (ABC) as a stage that shall offer the amenity and functionality for a student to open an academic account and to get on board of qualified HEIs and instructs that all HEIs will have to register in the ABC to facilitate this. Starting up paths for online education is also declared as a key attribute of an HEI that offers multidisciplinary education and recommends that the Study Webs of Active Learning for Young Aspiring Minds (SWAYAM) portal of the Ministry of Education can assist universities to provide a group of online courses via the UGC's credit outline for SWAYAM.
The alliance and strengthening of HIEs for the object of offering multidisciplinary degree-awarding education is also emphasized by the guidelines. It said that in light of NEP 2020, it is vital to take advantage of the nearness of HEIs in offering multidisciplinary programs.The guidelines suggest that institutions collaborate to curate programs that boost the type of degree and education being offered. For example, the Bachelor of Education program can be combined with the Bachelor of Arts program from two different universities to provide the Integrated Teacher Education Programme (ITEP) with a combination of BA and BTech.In light of these suggestions, the guidelines make it mandatory for institutions to consent to the NEP-proposed dual degree program.
To offset weak admission rates and the absence of means the guidelines endorse that colleges form a cluster unit to share resources and provide courses and programs across the spectrum for the students. This cluster unit of colleges can then become a single independent unit of degree-awarding colleges. The guidelines indicate that a cluster of government colleges will work under a Board of Governors, whose Chairman will be selected by the state government. The course tuition fee charged for the courses will be as per the respective institution providing the course.
Education at the crossroads
Although the objectives of the policy are impressive, the key challenge is to streamline the institutional outline in the current universities and shape a new outline for the potential universities that will make this revolution momentous. Today the difficult question our education space faces is – Are India's current universities and colleges up to the mission of creating employees for the knowledge society? Whichever optical prism one gazes through – employability, excellence of research, or instructionthe outcomes are underwhelming and uncheerful.
It is disheartening that worldwide employability reviews observe less than 10 Indian institutions in the top 500. In addition, many national surveys regularly report an excessively huge number of unemployable graduates. Therefore, it is natural that our own HEIs, which are the sword arm of our attempts to renovate ourselves into a knowledge economy, should subject themselves first to a transformative method. It will be in line with the demands of the new policy so that their institutional flaws do not worsen their crucial role in the fructification of the policy.The hitches of inferior instruction and the failure of most of our institutions to offer significant skills are their weaknesses. These are symbolic of a hidden illness of the incapability to improve or create knowledge, which or else should be the most critical responsibility of teachers in any institution. This incapability is further sited in structural faults.
In India, universities are mainly independent when it comes to the selection of teaching bodies. Sensibly, if independent institutions are responsible for delivering specific goals, they must have the power to take actions that accomplish that mandate. Then again, higher educational institutions in India are mostly state-funded, unlike in several advanced countries. Therefore, they suffer slightly in terms of resources when they hire bad quality teachers or when the appointed teachers do not improve their skills and proficiencies. Governing organizations like the UGC have announced grading techniques, academic performance indicators, made monetary funding dependent on grades gained,and initiated faculty supervising and career development plans. However, there are no compulsory methods of stopping nonperformers in universities from free-riding on the labours of performing teammates.
Hence, the style of selection of faculties in universities has to be re-inspected and procedures formulated so that universities, in their interest, select the best achievable candidates. They must absorb and engage that unit of specialists who possess the latest know-how. Only HEIs that adapt to creative changes and will reform themselves into nimble and latest educational services providers will survive in the education space.Otherwise, they will find it more and more difficult to demand governmentsfund them with no questions raised. Financing associations will gradually introduce performance-centred financing, and financing backing may swing to the students rather than the institutions.
The UGC's recent proposal of permitting educational institutions to appoint professionals as Professors of Practice is a welcome move.The UGC also recommended capacity-building for teachers so that they can teach, train, and research in multi-disciplinary academic programs such as through initiatives like Annual Refresher Programme in Teaching (ARPIT) and investment in learning assessment tools. It has also insisted on setting up Education Departments in universities and colleges that will teach curriculum design, pedagogy, communication, and writing to prospective teachers.
The meticulous process and the base of incentives and disincentives for faculty functioning may be left to the universities. The present system where universities have the independence to select but no obligatory duty to deliver is not helping India's pursuit to transit to a knowledge economy.If students are to be accommodated in a global system there has to be an emphasis on teaching them to think and question what exists and to relate it to the aspirations that they demand from a system of education.
A crucial question that we need to ask today is whether education will assist in creating secular democracy, along with its components of human rights and social justice? Will education help bring about the society for which we are waiting?Given India's demographic, with the population tilted proportionately towards the young, higher education is deeply linked with people's aspirations and desires.The level of higher education is often a marker of social status and its role in a highly stratified society cannot be underestimated.
Shivanand Pandit is an author, public speaker, financial and tax advisor, guest faculty for colleges based in Goa.
Also Read:Placing K-12 education back on track
Resources
,
Students Resources