It's the first month of the year and onset of the harvest season in south India, celebrated as Pongal or Sankranti.
Here are some sweet and savoury recipes for celebrating the harvest festival
Ven Pongal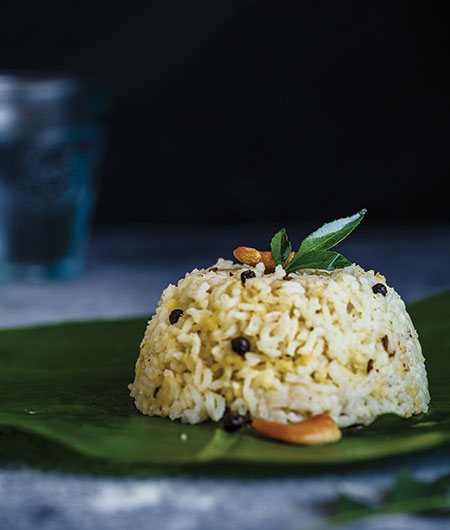 Ingredients
1 cup rice (or dalia)
1/2 cup yellow moong dal
2 tbsp diced carrot
1 tsp black pepper
1 green chilli
1 inch fresh ginger
1 tsp cumin seeds
4 cups water
200 gm ghee
Few curry leaves
Salt to taste, cashew nuts
Preparation guide
• Pour 100 gm ghee in a pressure cooker. Add rice, moong dal and carrot, and fry for a few minutes.
• Add water and salt and pressure cook for three whistles.
• In another pan, add the remaining ghee, cashew nuts, black pepper, cumin seeds, green chilli, curry leaves and ginger and fry for one minute. Pour this mixture into the pressure cooker.
• Serve hot with chutney and sambar.
Health benefits
• Around 200 gm of boiled moong dal contains 14 gm of protein and a host of minerals such as manganese, iron, copper, potassium and folate. Moong dal is a rich source of soluble fibre which promotes digestive health.
Note: For a healthier version, especially for diabetics, you can replace the rice with dalia or bulgar which is high in fibre.
Sugarcane kheer
Ingredients
½ cup rice
½ cup moong dal
2 cups sugarcane juice
1 tbsp ghee
6 almonds
6 cashew nuts
10 raisins
1 tsp cardamom powder
Water as required
Preparation guide
• Add soaked rice, soaked moong dal and water in a saucepan, and cook until it is al dente. Ensure you cover the saucepan while cooking.
• Add sugarcane juice and cook it with the lid on until the rice and dal are soft.
• Heat ghee in another pan and add almonds, cashew nuts, raisins and sauté.
• Add to the rice mix.
• Now add cardamom powder and mix well. Switch off the flame and allow it to rest with the lid on.
• Spoon the kheer into bowls and garnish with roasted cashews and raisins.
Health benefits
• Sugarcane has high concentrations of calcium, magnesium, potassium, iron, and manganese. It helps prevent stomach infections and treats constipation. The antioxidant-rich sugarcane also has anti-inflammatory properties.
Sugarcane mocktail
Ingredients
1 cup sugarcane juice
1 cup tender coconut water
1 kiwi (ripe but firm)
1 inch fresh ginger
2 tsp lemon juice
Preparation guide
• Peel and chop the kiwi and ginger.
• Blend kiwi, ginger and lemon juice with coconut water in a mixer.
• Mix it with sugarcane juice and serve chilled.
• Cut a thin slice of lemon, slit an edge and use it to decorate the rim of a tall glass.
Health benefits
• Sugarcane juice prevents tooth decay and promotes healthy development of bones. It helps digestion, increases muscle power and boosts immunity.
• Tender coconut water improves blood circulation, prevents kidney stones and regulates bowel movements. • It replenishes the electrolytes lost in perspiration, so it's a great refresher after a workout or on a hot day.
Sugarcane barfi
Ingredients
½ cup wheat flour
½ cup ghee
1 cup sugarcane juice
4 tbsp grated jaggery
6 tbsp nuts (cashew, almonds and peanuts)
½ tbsp cardamom powder
2 tbsp freshly grated coconut
Preparation guide
• Melt the jaggery in sugarcane syrup and sieve it through a muslin cloth.
• Pour the strained jaggery mixture in a pan and boil. Heat ghee in a separate pan and fry wheat flour till it turns golden brown.
• Add nuts, grated coconut and peanuts.
• Pour the mix over this brew.
• Mix well and stir till the mixture doesn't stick to the sides of the pan.
• Apply some ghee on a tray and pour the mixture over it and cool to set.
• Cut into squares. Garnish with half a cashew or grated almonds.