Though the halcyon days of carefree holidays are gone — perhaps forever — as in everything else, human ingenuity has reinvented vacationing. New pandemic-safe holiday options such as staycations, workations, camping trips, among other alternatives have emerged as safe options – Dainty Wellington, Cynthia John & Mini P.
With the country grappling with a deadly second wave of the Covid-19 pandemic (115,000 cases per day as on April 7), the usual buzz and excitement around summer holidays has all but evaporated. Last year too, during the summer months of April-May, the nation was in lockdown with business and industry, restaurants, schools and colleges shut and severe intra and inter-state travel restrictions. This year too, although there is no national lockdown, some states including Maharashtra and Delhi have imposed night curfews and weekend lockdowns.
Yet despite this grim scenario, the need for family vacations was never greater. Parents working from home and children learning online from home for over a year desperately need a holiday/vacation.
Medical, wellness, sociology and psychology experts have long proclaimed the benefits of vacations. In 2019, a team of researchers at Syracuse University, USA found that "people who had vacationed more frequently in the past 12 months had a lowered risk of metabolic syndrome". Moreover, if men at risk of heart disease don't take annual vacations, they have a 32 percent higher risk of suffering a fatal heart attack than those who holiday annually. Similarly, another study of women indicated that those who took vacations rarely — i.e, once every six years or less often — were eight times more likely to develop heart problems. Sleep quality also improves up to 80 percent in people who take at least one annual vacation, says another study.
"The past year has been very stressful for families with parents obliged to work from home and online schooling disrupting normal life and limiting socialisation. Plus there is the constant anxiety and fear of family members contracting the Covid-19 virus. Holidays give a break from daily routines and activities. A change of scene and environment recharges and revives mind and body. I've witnessed families returning home from vacations bonded, rejuvenated, more productive and creative," says Rajat Soni, a Mumbai-based psychologist and motivational speaker, and author of Un-Judge your Teenager (2020).
Though the halcyon days of carefree holidays are gone — perhaps forever — as in everything else, human ingenuity has reinvented vacationing. New pandemic-safe holiday options such as staycations, workations, camping trips, among others have emerged as safe options. Moreover, the pandemic has made Indians rediscover domestic tourism destinations which require less travel time, and are therefore safer. Here is a guide to making the most of your family summer holidays during the pandemic.
Self-drive/biking vacations
During the past few months, many families have opted for self-drive vacations/biking holidays to local destinations to avoid crowded buses, trains and airplanes.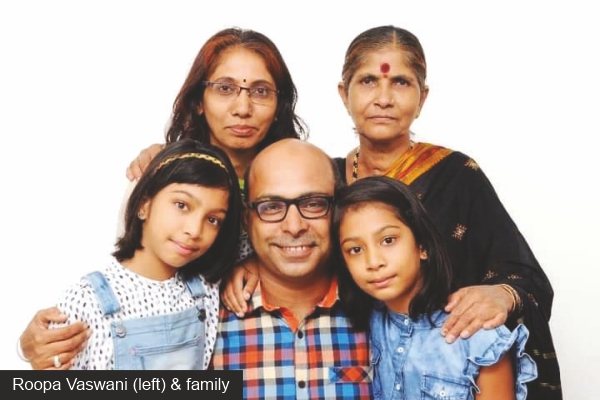 Roopa Vaswani, who owns a retail garment store in Bengaluru, availed the option of a biking holiday to scenic spots on the peripheries of the garden city over six-seven weekends. "The pandemic has made air and train travel unsafe. That's why our family including my husband and daughters Tina (12) and Yukthi (10) opted for a biking holiday. It was a wonderful experience to discover Bengaluru's numerous off-the-beaten trails culminating in beautiful landscapes. My girls were stressed with online classes throughout the year and needed a break from gadgets and digital screens. Our biking holiday with an in-built fitness regimen and clean, fresh air was a wonderful rejuvenation experience," says Vaswani.
Vaswani advises families going on self-drive or biking holidays to ensure that their car/bike is in good roadworthy condition, to always pack adequate food and water, and to thoroughly research government mandated Covid-19 restrictions at destinations.
Daycation/staycation
This is a pandemic innovation wherein people vacation in luxury hotels in their city. Unsurprisingly, staycations have become the most popular form of holiday during the pandemic because luxury hotels, which are experiencing a sharp fall in bookings from abroad and within India, are rolling out the red carpet for families with one-day and weekend stay options at never-before attractive prices.
Staycations are way less expensive than vacations that require travelling. Staycations also avoid some of the stress associated with travel such as packing, long drives, and waits at airports and jet lag.
Virtual tours
With the pandemic still rampaging across the world and foreign holidays ruled out, avant garde families have opted for virtual tours of popular tourism destinations from the safety of their homes. Taking a virtual holiday entails zero risk of family members contracting the dreaded virus.
Several enterprising companies are offering free virtual tours of museums, historical landmarks, sanctuaries and visit-worthy places round the world. For instance, Google's Arts and Culture project has digitised hundreds of museum collections around the world, including the famous museums of India (see box p.16).
Nature/camping trips
Natural open spaces minimise the risk of contracting the Covid-19 virus. "Everyone in my family loves to travel, especially our teenage girls. After being locked in-house for months because of Covid restrictions, we decided to take a road trip from Bengaluru to Coorg, well-known for its forests and coffee plantations. We chose a comfortable homestay in a coffee plantation and truly enjoyed the peace and quiet of nature. A refreshing and energising experience," says Annie Thomas, a homemaker.
For some families that prefer to err on the side of caution, even thoroughly disinfected and sanitised commercial hotels and homestays with low people turnover are not safe enough. Such households have the option of camping and trekking holidays. "A large number of families are choosing trekking trips with overnight camping in safe and clean destinations. It's easy to rent waterproof tents, sleeping bags, solar lanterns and other accessories, and also get permission of the forest department to camp in forests," says Chandhan H.N, founder, Trekkers, Bengaluru. Check out trekkers.co.in and rentforcampingtent.net for camping holiday options.
Workation
A 'workation' is a working vacation. With most companies especially IT companies enforcing strict work from home policies for employees, and schools having moved online, trendy professionals are signing up for one-two months workations in scenic locales. Several luxury hotels, suffering huge revenue loss, have modified their tariffs to provide long-duration workation bargains in safe, sanitised environments equipped with high-speed Internet connection, plus numerous indoor recreational options.
But before you sign up for a workation, ensure your chosen hotel provides excellent Internet connectivity and mobile phone access, warn travel advisors.
Check out these four workation hotspots.
Coorg. With its cool green coffee and pepper estates, this agriculturally advanced district of Karnataka offers numerous hotel and homestay options. You can breathe in the mountain air and savour fresh aromatic coffee while you work, and children explore salubrious environs. Kullu. A resort town located on the banks of the River Beas in Himachal Pradesh, its idyllic setting and good Internet connectivity has made it a popular workation choice.
Masinagudi. This forest reserve near Ooty provides many excellent workation options. You can work in the day time, and go on wildlife safaris at night.
Goa. Beach-side getaways are the new way to work and relax. A tourism friendly state, Goa offers umpteen longstay hotel, resort and homestay options.
Campervans
A campervan is a motor vehicle that provides living and sleeping accommodation. The pandemic has seen a huge surge of interest in campervans which are the new travel rage. Most campervans offer beds, kitchen, washroom and other amenities.
Among the more popular campervan providers:
MTDC Campervan offers a mini home-on-wheels experience for Rs.4,000-21,000 for 24 hours, with driver and attendant.
Wacation Wheels has tied up with 30 campsites across the country. Their air-conditioned caravans can be hired from Pune, Mumbai, Bhopal, Nagpur and Indore. Their caravans accommodate four, and are available for hire at Rs.2,500 per person per day. Bigger vans can accommodate nine, and are priced at Rs.25,000 per day.
Trippy Wheels is a Bengaluru-based campervan service. It provides home and kitchen essentials, but no washroom. At Rs.3,000 a day, it's a good deal, if you are agreeable to using hotel washrooms en route.
Campervan Camps offer premium options. Luxe Campers are priced at Rs.25,000-74,000 for two people. It is a Bengaluru-based company which takes you on trips within Karnataka (forests, wildlife sanctuaries and beaches).
Lonely Planet's Top 10 virtual tours
While it's not quite the same as seeing, say, the Mona Lisa at the Louvre Museum (Paris) or Christ the Redeemer's statue in Rio de Janeiro (Brazil), in person, some of the world's most popular and remote destinations have created digital libraries and videos, as well as 360 degree virtual tours that let you virtually explore museums, galleries, world wonders and even national parks.
Here are a few of the best digital tours that let you wander the world from wherever you may be social distancing.
Seven wonders of the world
If there's anything capable of whetting your appetite for world travel, it is the new seven wonders of the world: the Great Wall of China, the ancient city of Petra, the Taj Mahal, the Colosseum, Machu Picchu, Christ the Redeemer, and Chichen Itza. Thankfully, impressive virtual tours of each of these wonders of the world are offered by the The New York Times, AirPano, Google, and Panoramas.
Best museum tours
In recent years, Google has partnered with over 25,000 art museums to upload high-resolution versions of millions of objets d'art. Highlights include New York's MoMA, Washington DC's National Gallery of Art, Chicago's Art Institute, the Casa Battló, and Amsterdam's Van Gogh Museum among others.
In addition, The Louvre offers a virtual tour, as do The Vatican Museums, several Smithsonian Museums, the Russian Museum, the top-rated British Museum, the Minneapolis Museum of Russian Art, and the Palace Museum in Beijing.
Explore national parks
Google offers 360 degree audio-visual tours of five select national parks, including Kenai Fjords (Norway), Alaska Hawaii's Volcanos, Carlsbad Caverns, Bryce Canyon, Utah Dry Tortugas, Florida as well as 31 others on the Google Earth website. You can also get an up-close look at almost all exhibits, artifacts, and other treasures and histories of the parks.
Also check out the Yosemite Park, Yellowstone National Park and Mount Rushmore (all in the US).
Digital safaris
Wildlife is a big draw for travelers, whether it's sighting some of the Big Five in Africa, whale spotting in North America waters, or introducing your children to exotic species on a family safari. But if your forays into the bush are grounded for now, many zoos and aquariums provide digital access to their habitats.
You can easily watch live videos of some of the greatest zoos and aquariums in the US, including the San Diego, Houston and Atlanta zoos and the Tennesse, Georgia aquariums. Additionally, you can view Canadian farm animals doing their thing, or watch Stella the Dog jump endlessly into huge piles of Maine leaves.
Virtual hiking
Thanks to panoramic video, you can get a really good idea of what a hike looks like well before you arrive at the trailhead. For instance, you can experience all toprated hikes such as the Bryce Canyon, Grand Canyon, GR20, Inca Trail, and the death-defying Angel's Landing (all in the US) on your computer or tablet.
Famous landmarks
Modern digital technologies have made it possible to tour numerous wonders of nature, including the Amazon Rainforest, Iguazu Falls, Argentina the Komodo Islands, Indonesia or Table Mountain, South Africa from the comfort of your home. You can also explore the Statue of Liberty, New York, the Sahara Desert, Niagara Falls, or even take guided tours of the Eiffel Tower. For more virtual tours, search your bucket list of adventures with AirPano, Google Earth, or YouTube.
Explore the galaxy
America's National Aeronautics & Space Administration (NASA) offers a virtual tour of its offices, opportunity to relive the latest lunar missions and moon walks in stunning high definition video. Or take a virtual tour of Mars with Google.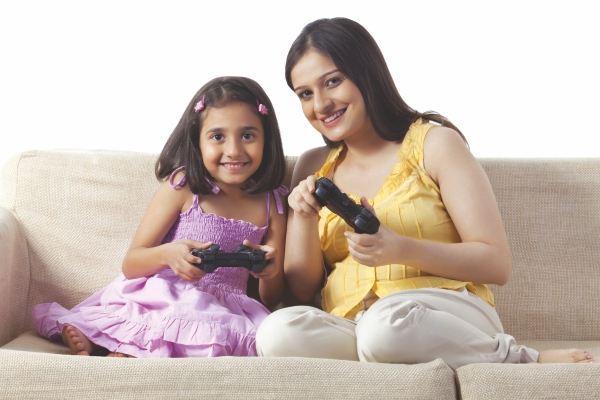 Home-cation ideas
With new Covid travel restrictions being announced every day as the country battles the second wave of the pandemic, most people are hesitant to travel. For them, a holiday-like experience at home i.e, a homecation is the best option.
Some suggestions for an enjoyable home-cation:
Declutter. To create a hotel-like atmosphere, declutter your house and transform at least one room into a luxury hotel suite.
Follow the scent. Place flowers around the house. Buy scented potpourri or essential oils or perfumed candles and position them at home.
New activities. Plan vacation activities. Do your yoga exercises on the lawn or balcony. Go to the park for a walk. Play indoor games such as carrom, chess, table tennis.
Sleep in luxury. Install hotel-style blackout curtains in bedrooms. Follow a holiday-like schedule — take leisurely baths, drink green tea, light candles, read books — before afternoon naps and before bed time.
Rustle up exotic meals. Use cookbooks or the Internet to rustle up exotic meals. Or order meals the children love.
Recreation. Search out and play games invented in different parts of the world. Mahjong in China, boules in France, etc.
Take a virtual tour. Sign up for a virtual tour of a historical place/museum the family always wanted to visit.
Bonfire. You could light a bonfire in your garden, or picnic in a park or open space nearby. Roast marshmallows, and sip a cool mojito around the fire.
Special event. Hire a screen/projector to watch a special movie. Or, invite a magician for a special performance at home. Arrange something out of the ordinary for a special experience.
Also read: Light holiday reading: A gallery of rascals