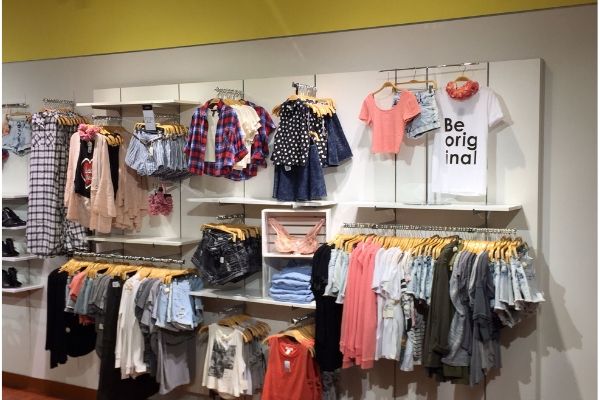 An unknown concept in India until recently, visual merchandising has evolved beyond simple window displays. Growing brand awareness has procreated a whole new genre of point-of-purchase displays.
One of the many failures of the centrally planned licence-permit-quota economic development model, which constrained the growth and development of Indian industry for almost half a century, was its myopic discouragement of the retail business. For nearly five decades the nation was served by an estimated 20 million one-man retail shops offering limited choice and poor service.
But following the liberalisation of the Indian economy in 1991 and abolition of controls, mall mania has seized Indias fast-expanding middle class.
The organised retail industry has grown 10 percent on average in the past seven years with globally-renowned retailers such as Wal-Mart, Carrefour, Tesco, and Casino poised to take advantage of favourable foreign direct investment (FDI) regulations and enter India through partnerships with local retailers. The aggregate revenue of the organised retail industry in India is expected to balloon to $450 billion by 2015 and is likely to create 10-15 million jobs. And in the wake of the imminent retail boom, visual merchandising — a novel concept — has emerged as a lucrative profession.
A largely unknown vocation in India until recently, visual merchandising has evolved beyond simple window displays. Growing brand awareness has procreated a whole new tribe of visual merchandisers responsible for developing brand images. With point-of-purchase displays assuming vital importance in marketing, visual merchandisers working in close conjunction with marketing and communication professionals are fast becoming indispensable to organised sector retailers.
With the evolution of the fashion industry, visual merchandising has become integral to the textiles and fashion industry in particular. Fashion is perceived as an art form and shoppers relate to prêt-a-porter designs slickly displayed rather than lifelessly stacked on racks. With a growing number of designers setting up their own boutiques each with a signature display, the demand for visual merchandisers is spiralling.
Unsurprisingly, given the novelty of this avant-garde profession there are hardly any specialised study programmes in this field in India. Currently visual merchandisers tend to be graduates from colleges of art. The ubiquitous bachelor of fine arts (BFA) programme is usually of four years duration and open to Plus Two or equivalent graduates. Admission is generally based on performance in an aptitude test evaluating artistic talent.
Window dressing has become an art meant to turn heads, make a statement, transform into a medium connecting customers with brands.
The high-profile National Institute of Design (NID), Ahmedabad, offers two study programmes — lifestyle and accessory design and apparel design and merchandising — which are readily acceptable qualifications for a career in visual merchandising. These programmes are of five years duration during which students take a foundation course followed by an industrial design programme. Mudra Institute of Communications, Ahmedabad, offers a six-month postgraduate programme in visual merchandising and retail communications.
FINANCIALLY REWARDING. Perhaps because of its novelty value, visual merchandising is a financially rewarding career. Pay packages start from Rs.15,000 per month for freshers and could swell to Rs.12–13 lakh per annum depending on the market visibility of a brand. To rise to the top in visual merchandising you need to be globally aware of whats on offer in the marketplace, develop a creative, passionate mind, and be able to inject fun and humour into your work — all the while being a perfectionist.
With solo outlets, multi-brand stores, shopping malls, and factory outlets jostling for shelf space and consumer attention in a fast-crowding retail cosmos, its the visual merchandisers who can make all the difference. Value addition is the name of the retail game," claims Cyrus Rustom, director of the Mumbai-based Asiart Advertising & Allied Services, a visual merchandising firm promoted by his father way back in 1962.
After graduating from the J.J. School of Art, Mumbai, Rustom joined the family firm in 1982. Since then Asiart has created numerous high fashion boutique displays including the first Raymond retail shop in Ballard Estate. This association has persisted with the firm handling window displays of premier Raymond brands including PARX, Park Avenue, Manzoni, and Raymond suiting. Among Asiarts other clients are Kachins, Ruff Kidswear, Trendsmith Jewellery, and J.K. Tiles. The firm also manages audiovisual exhibitions and designs exhibition stalls.
With little competition, there is no dearth of assignments for Rustom. Theres been a growth of 20–25 percent in visual merchandising in the past five years and job opportunities for these specialised professionals are multiplying. There is need, however, for proven specialised courses in the field. Hopefully this lacuna too, will be corrected soon," says Rustom.
Meanwhile, thanks mainly to the efforts of visual merchandisers, the retail revolution is proceeding apace with ever growing malls packing them in.