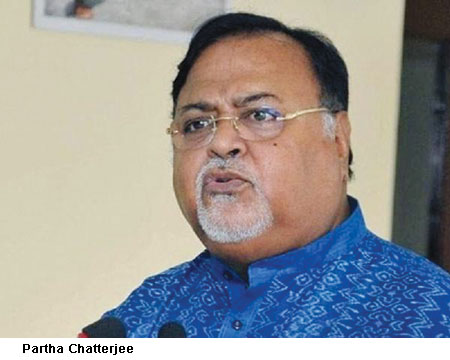 With general election 2019 round the corner, chief minister and undisputed supremo of the ruling Trinamool Congress (TMC) party Mamata Banerjee who harbours national ambitions, is pulling out all stops to woo the electorate of West Bengal to consolidate her support base.
West Bengal's quota in the Lok Sabha — the lower house of Parliament in New Delhi — is 42 seats. In General Election 2014 despite the nationwide sweep of BJP, TMC won 34. Although BJP won only two, 2014 was the first time the BJP won any Bengal quota Lok Sabha seat. Since then this Hindu majoritarian political party has emerged as a force to reckon with in this eastern seaboard state (pop. 91 million). In the three-tier panchayat (village) polls, it won 7,000 seats and was runner-up to TMC — overtaking candidates of the CPM (Communist Party of India (Marxist) which ruled West Bengal continuously for 34 years (1977-2011).
Banerjee has reportedly set her sights on TMC winning all 42 Lok Sabha seats next summer which will make her a prime ministerial candidate at the Centre if the proposed anti-BJP mahagathbandhan (grand coalition) of opposition parties wins General Election 2019.
With this in mind, during the past three years since she was re-elected chief minister in 2016, the TMC government has been on a populist spending spree in rural Bengal improving rural connectivity through a metalled road network, village electrification, rice at Rs.2 per kg and scholarships for women and students. This has won TMC the support of the state's 170 rural assembly constituencies. But the educated urban middle class has not been won over because of Banerjee's failure to reform West Bengal's once excellent education system ruined by continuous interference by apparatchiks of the CPM during the 34-year rule of the CPM-led Left Front government over the state.
Therefore over the past year, the state government has doubled its efforts to bring about the promised poribartan (change) in the education sector with a slew of initiatives to ensure regular attendance of teachers in the state's 92,000 government schools, opposing the no- detention provision of the RTE Act (s. 16) and inaugurating 100 English-medium government primaries in 19 districts of the state, 65 of whom will become operational this month (January).
In higher education especially valued by the bhadralok (refined middle class) as well, Banerjee announced the establishment of four state-aided universities and two government-aided colleges in Naxalbari and Phansidewa blocks of the Siliguri subdivision of Darjeeling district which will start operating this year.
Moreover, more recently the TMC government has begun to take a strong stand against rising student indiscipline on college and university campuses. On December 2, education minister Partha Chatterjee ruled out any concession for several thousand college students disqualified from writing their first semester exams, which started on December 7, because of inadequate attendance. Even though the students protested this ban vigorously by laying siege to colleges and blocking roads, for the first time the government didn't buckle under pressure.
After a period of chaos with incidents of hunger-strikes and dharnas in the state's most reputed institutes of higher education including Presidency University, Jadavpur University and Calcutta Medical College and Hospital on issues varying from admission test anomalies to unavailability of hostel seats, the TMC government seems to have introduced poribartan in the state's languishing higher education system. The promotion of several greenfield colleges and crackdown on campus indiscipline has pleased the bhadralok who place a premium on higher education and accord it high value.
In Kolkata's academic addas (debates) the betting is that with rural Bengal solidly behind her, her initiatives in education — although belated — might impress urban voters sufficiently for TMC to win 35 Lok Sabha seats in General Election 2019. In the event, Banerjee will emerge as a force to reckon with in national politics.
Baishali Mukherjee (Kolkata)