Overpopulation is a serious threat to our planet and to our very own existence. Over the past few decades, governments of overpopulated countries around the world have implemented several potential solutions to check the exponential growth of population. Some of them were successful while some were not. The population in India continues to surge at an alarming rate. The effects of overpopulation are evident with the increasing poverty, unemployment, air and water pollution across the country. The World Population Day is observed worldwide on July 11 to focus on population threats. On the occasion, let's look at some facts pertaining to overpopulation.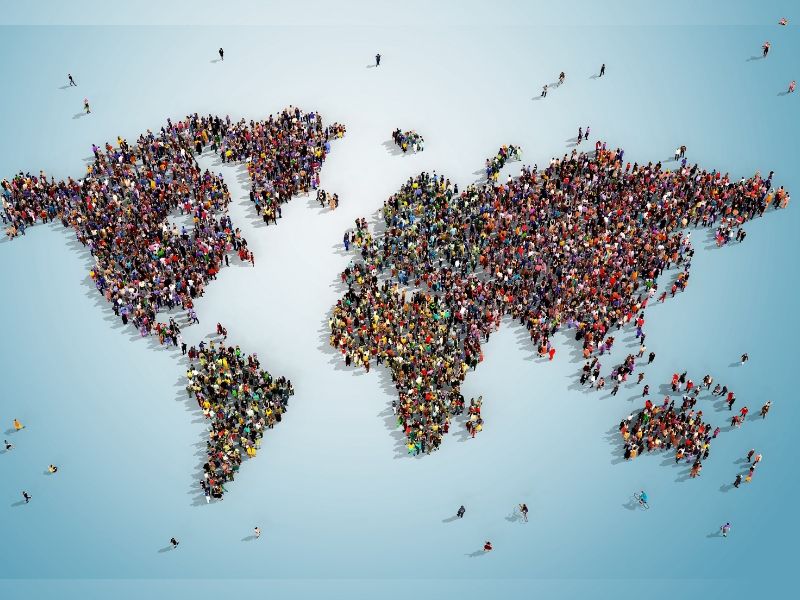 In 1989, the United Nations proclaimed July 11 as the World Population Day.
World Population Day aims at spreading awareness about the exploding world population and the importance of reproductive health.
The United Nations initiated this day after the world population toll crossed the five billion mark in 1987, presenting a serious concern.
This year, although there is no specific theme for World Population Day, the emphasis is on the reproductive health and gender equality.
The world's two most populated countries, China and India, constitute 36 percent of the world population.
In 2024, both countries are expected to have roughly 1.44 billion people.
Africa is the second most populated continent, with around 1.28 billion people, and 16 percent of the world's population.
Young people in the age group 10–24 years account for 1.8 billion of the world's population.
People aged 80 or over is projected to increase from 137 million in 2017 to 425 million in 2050, and then to 909 million in 2100.
It is estimated that 30 percent of the world's population explosion is because of unwanted and accidental pregnancies.
According to the latest research, globally around 800 women die almost every day due to pregnancy-related complications and 20 percent of these women are from India.
India is expected to become the world's youngest country with 64 percent of its population in the working age by 2020.
An estimated 47 percent of girls in India are married before the age of 18, while globally 46 percent of girls are married before their 18th birthday.
Roughly, 83 million people are being added to the world's population every year.
The global population is expected to reach 8.6 billion in 2030, 9.8 billion in 2050 and 11.2 billion in 2100.
According to the recent UN estimates, world's population might be as high as 17 billion or as low as 7 billion by the end of this century.
International