Most of us presume that prisons are meant for serving severe punishments. While this is true, several prisons are actually hell on earth and are in very bad shape for various reasons that include the poor sanitation facilities, contagious diseases, gang violence, abuse from guards and many more. While only few prisons have come to light, with such conditions, the fact cannot be negated that there could many more. We bring you a list of the most barbaric and brutal prisons across the world.
Gitarama Prison, Rwanda
This prison is considered among the most deadliest in the world. According to media reports, around 6000 to 7000 inmates are locked inside it, but the capacity is only for 600 and therefore most inmates spend their time standing due to space shortage. Media reports also reveal that seven to eight prisoners die everyday in Gitarama jail due to pathetic conditions, besides the inmates also indulge in deadly fights and consume meat of the dead prisoners to stay live. Most prisoners also remain barefoot and suffer from gangrene. Despite objections raised by many human rights organisations about the abysmal conditions, they have not been fruitful.
Bang Kwang Prison, Bangkok, Thailand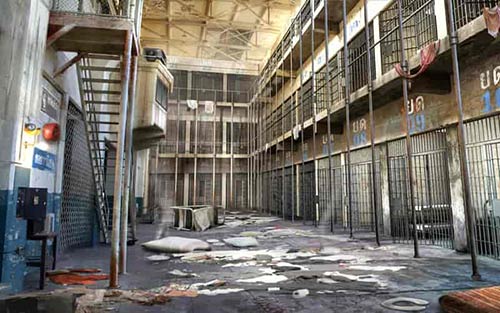 Nicknamed as "Bangkok Hilton", this prison has about 6,000 inmates and is the site of the men's death row and the execution chamber of Thailand. The prison's infamous lists of inmate abuse include cramming them into small cells, mere two hours notice for those sentenced for execution, and prisoners wearing leg irons for the first three months of their sentences, these shackles, in fact, are a form of classification. There are also reports that the prisoners are served food only once in a day and in a small bowl.
Rikers Island, New York City
Rikers Island (It is the New York City's main jail complex, as well as the name of the 413.17-acre island). The island can accommodate up to 15,000 prisoners and has a reputation for abuse and neglect of inmates. There are reports that the inmates often live in terror of abusive correctional officers. There have been instances by inmates on uniformed and civilian staff, resulting in often serious injuries. In May 2013, Rikers Island was ranked as one of the ten worst correctional facilities in the United States, according to Mother Jones magazine. In 2015 there were 9,424 assaults, the highest number in several years. Due to intervention from the government and human rights organizations, several reform actions at the prison have helped reduce the number of inmate's stabbings a year down from 1,000 to 70 in the last few years.
Attica Correctional Facility, New York: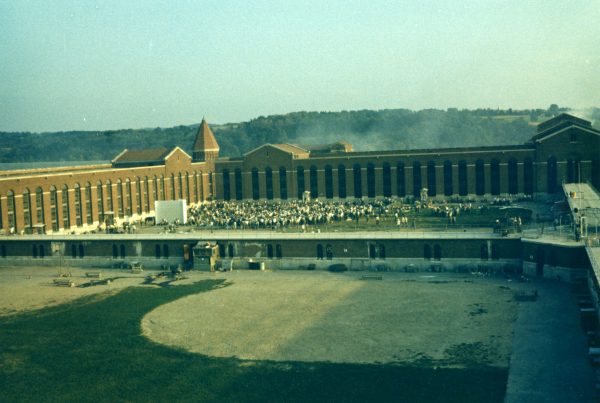 Constructed in 1930, and with a capacity of 2,000 this maximum security/supermax has held many of the most dangerous criminals of the time. In fact, a CS gas system is installed in the mess hall in order to mitigate the conflicts in these areas. This prison grew in popularity due to the Attica Prison riot on 9 September, 1971 that resulted in 43 deaths, of which 33 were convicts and 10 were correctional officers and civilian employees. The riots happened as the prisoners demanded better living conditions and political rights. The prison now has many inmates serving various types of sentences (short-term to life), and who are usually sent to the facility because of disciplinary problems in other facilities. There are reports that the inmates are being tortured and sexually abused by guards. Reports also say that fights among the inmates with guards are also common here.
Kamiti Maximum Security Prison, Kenya
Constructed for 1400 prisoners, the prison houses over 3600 in poor living conditions and is very famous for its extremely poor conditions and inhumane treatment. The inmates here still suffer from lack of water supplies, with over 200 prisoners dragging buckets of water almost daily. The working inmates are paid only 10 cents per day, as per the out-dated 1940s legislation. There are severe fights between the prisoners and the warders and there are also many cases of rape here. Within the prison, the "G" block is popular for practices such as sodomy and mobile phone confidence tricksters. In November 2009 at least eight prisoners died due to cholera outbreak at Kamiti Prison.
Vladimir Central Prison, Russia
The largest prison in Russia, Vladimir Central Prison has a capacity to house 1220 detainees, most of whom are serving a minimum of 10 years to life sentences. Recognised for housing political prisoners during the Soviet Union era, the prison today is exceedingly overcrowded and disease-infested with inmates subjected to sadistic abuse by guards. According to some media reports, prisoners are dragged out of their cells, ordered to put their hands on the wall and thrashed severely, sometimes resulting in death.
Butyrka Prison, Moscow, Russia
Like the Vladimir Central Prison, the Butyrka Prison in Moscow also held many political prisoners during the Soviet era. At the time of the Great Purge this prison held as many as 20,000 inmates and thousands were executed after investigation. Though Butyrka is the largest remand prisons of Moscow, overcrowding is an issue with more than 100 inmates in cells which are actually meant for only 10 people. During the outbreak of epidemics the wardens flock the cells with people with AIDS, or with tuberculosis. Most inmates are also under drug abuse.
Petak Island Prison, White Lake Russia
Around 193 prisoners serve life sentences in total isolation on this island in Novozero Lake. Petak Island Prison hosts a high security prison for formerly condemned and other dangerous inmates. Each prisoner is kept in a small two-man cell for 22.5 hours every day. Though, they never have to fear violence from the guards or their inmates, the restricted life of living in cages is highly depressing. Further, there are no basic sanitation facilities such as lavatories, and no proper washing facilities. The island is surrounded by freezing cold water and snow leaves the prisoners to deteriorate and become psychologically devastated.
La Sante Prison, Paris, France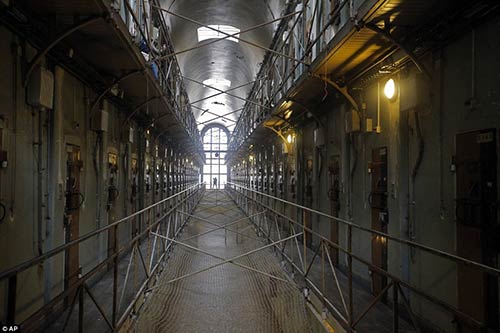 La Sante Prison with a total capacity of up to 2,000 prisoners is infamous for prisoners having committed suicides while serving their sentence. In 1999, around 124 prisoners committed suicide, due to the unbearable conditions in the cells. In 2000, the head physician of the prison, Véronique Vasseur, published a book Médecin-chef à la Prison de la Santé in which she spoke about the pathetic conditions of imprisonment that include filth, illnesses, etc. Vasseur found the cells filthy, infested with rats, and prisoners committed drug abuse, rape, self-mutilations and attempted suicides. Guards beat up prisoners, food was often spoiled and gastroenteritis epidemics were frequent. Most of these conditions still exist and since the violence rate is high prisoners are let out of their cells for only four hours in the entire day.
Diyarbakir Prison in Diyarbakir, Turkey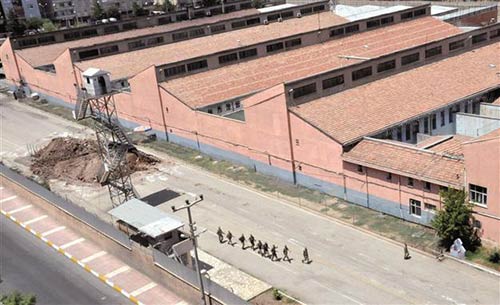 The conditions in this prison have been notoriously inhumane. Housing 744 inmates, the prison is sometimes overcrowded. The prison staff is known for torturing prisoners physically and mentally. Among the most common practices of this prison earlier were: severe beating, pulling of hair, stripped naked; solitary confinement; guards' insults; constant and relentless surveillance and intimidation. Even today some of these practices still exist. This prison also holds reputation for incarcerating children for lifelong sentences. According to media reports, the violent nature in the prison is caused due to the prison guards more than the prisoners themselves. According to The Times, it is among the "ten most notorious jails in the world. Between 1981 and 1984, around 34 prisoners lost their lives. The prison also gained much media attention in 1996, when guards and police thrashed prisoners severely resulting in the death of 10 prisoners.
Black Beach Prison, Malabo, Equatorial Guinea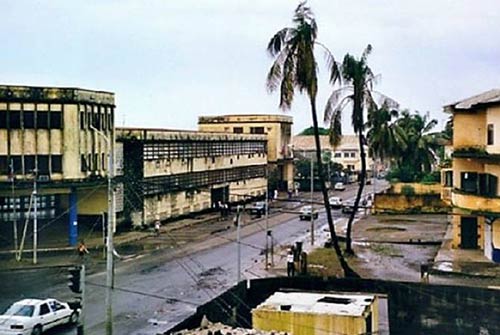 It is one of Africa's most notorious prisons, and it houses around 100 prisoners. It has earned a reputation for systematically neglecting and brutalising inmates. The medical treatment is usually denied to inmates and food rations here are very little. This prison has become synonymous with guard brutality, malnutrition, overcrowding, and rat infestations. It has been common for prisoners to die from chronic disease. The inmates are in constant fear of torture and prolonged beatings, which cause a number of deaths.
San Quentin State Prison (SQ), California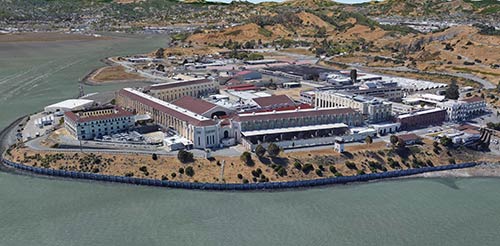 The oldest prison in the state of California was opened in 1852. This prison is the state's only death row for male inmates, and is the largest in the United States. As of 2015 the San Quentin death row has a capacity of 715 prisoners. A particular incident occurred in February 2006 when some racially motivated attacks resulted in the injuries of 100 inmates. The prison is known for its poor conditions, violence, fights and now even drug overdose. Although the prison has a gas chamber, since 1996 the executions are performed by lethal injection. Last week two death row inmates died of suspected drug overdoses.
Also read: United States: Police education initiatives