-Paromita Sengupta (Bengaluru)
Bengaluru-based Rishi Shiv Prasanna (9) is a boy wonder who has made it into the list of nationally celebrated social innovators. On Republic Day (January 26) this year, Rishi was one of 11 children conferred the Pradhan Mantri Rashtriya Bal Puraskar award by President Draupadi Murmu at a grand ceremony at Vigyan Bhavan, Delhi. Little Rishi has designed three digital apps — IQ Test App for Kids, Countries of the World and CHB — Covid Help Bangalore. The award included a cash amount of Rs.1 lakh, a medal and certificate. Not bad pickings for a nine-year-old.
The only child of Prasanna Kumar, professor of computer science at the Rajarajeshwari Engineering College, Bengaluru and Recheshwari, senior data analyst at IBM, Rishi is a class III pupil of the CISCE-affiliated Vidyashilp School, Banashankari. He started learning computer programming when he was all of four and his parents enroled him in a coding class.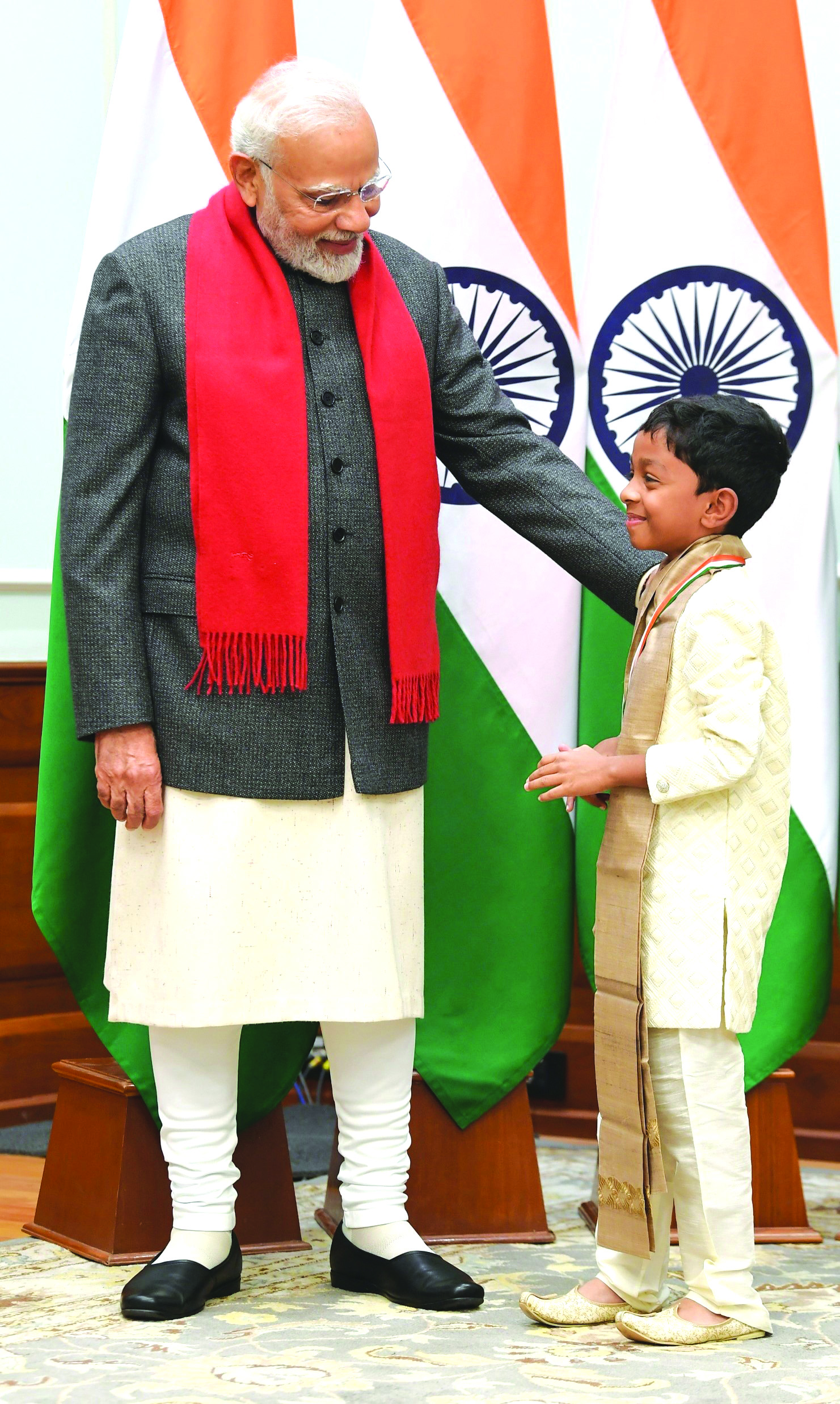 "Countries of the World was my first app with 1,400 lines of code which took me three months to write," recalls Rishi.
Raising a gifted child in India has its challenges. "Rishi is very active and it's difficult for his teachers and parents to keep up with his learning speed. Several well-meaning people suggested we enrol Rishi in a higher class. But we are very clear that we will not compromise his childhood. I am informed that the NEP 2020 has recommended enhanced curriculums for gifted children. Meanwhile I have connected with Potential Plus, a UK-based Facebook group which discusses ways and means to manage gifted children," says Recheshwari.
The youngest Indian member of the Caythorpe (UK)-based MENSA International, a society of high IQ individuals, Rishi is also an avid YouTuber. In 2018, he launched the Rishi Shiv Show on YouTube presenting education videos that have attracted 2,300 subscribers. In 2021, he published a 13-page book Learn Vitamins with Harry Potter followed by Elements of Earth (2022) in which he recommends how children can do their bit to save Mother Earth from environment despoliation and ecology disaster.
Looking ahead, this gifted pre-teen is set on a career in earth sciences and research. "My dream is to become a scientist and social entrepreneur to invent products and services that help poor people better their lives while living in harmony with nature," says this young genius with a conscience.
Also Read: Young Achiever: Sayani Das