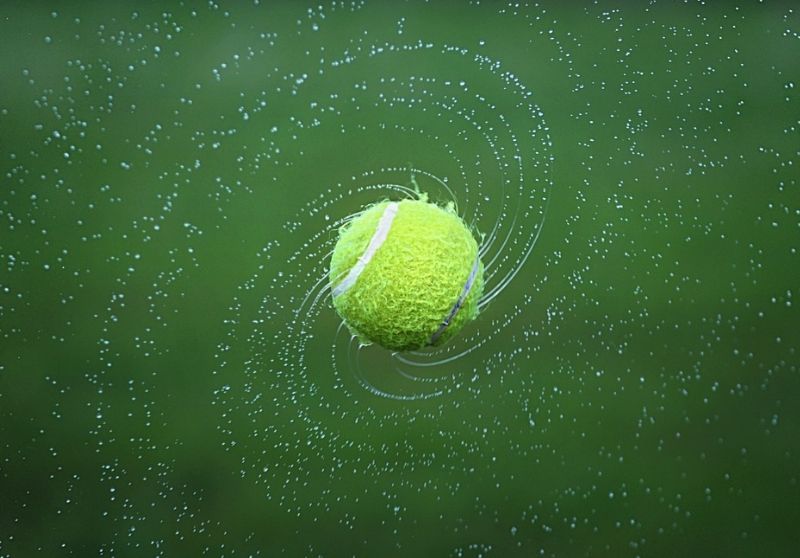 With smartphones and digital gaming currently ruling planet Earth, children today are more glued to the screens than ever leaving little room for outdoor play and sports. Playing sports is the best form of physical exercise children and adults can indulge in. Educational institutions today are stressing on the importance of sports and investing generously in sports infrastructure and training facilities. We bring to you the ten most played sports around the world. Most of these globally popular sports are popular in India too, and have brought us many laurels in world championships.
Volleyball
According to research, there are approximately 800 million people who play volleyball at least once a week worldwide. Volleyball is mostly played in Western Europe, North America, and India and the sport has an estimated global following of 900 million fans. This game has over 220 affiliated national federations. This sport is very much popular in schools and colleges in India and is considered to one of the best group sports.
Basketball
The Federation of International Basketball Associations estimates a minimum of 450 million people play this sport around the world. It is a popular sport in the US and China, as well as across Continental Europe and South America, making it one of the most played global sports. The National Basketball Association (NBA) – a men's professional basketball league in North America – is the most significant professional basketball league in the world in terms of competition. In India, there is considerable patronage for the game among the younger generations and is played by men and women of all ages. Also, many government institutions in our country have professional basketball teams, who work and play for the institutions.
Table Tennis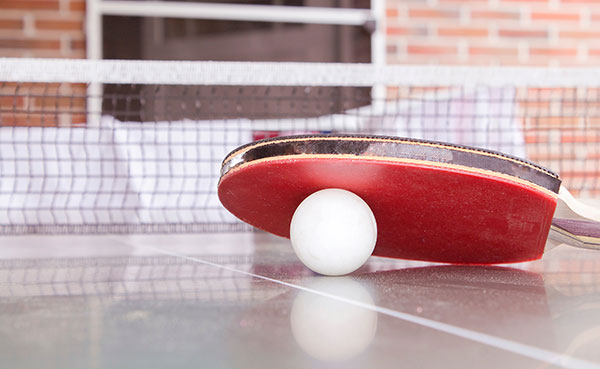 Table Tennis also known as Ping-pong, is an indoor sport that originated in England. The sport is currently played by almost all countries around the world. According to research, an estimated 300 million people worldwide play ping-pong.
Since it can be played in in the comfort of one's home, it is a most preferred family sport. The Chinese have dominated the sport for the last two decades. This sport has become one of the most popular sports in India too since the last decade following its integration in schools, social clubs and sports centres.
Football/Soccer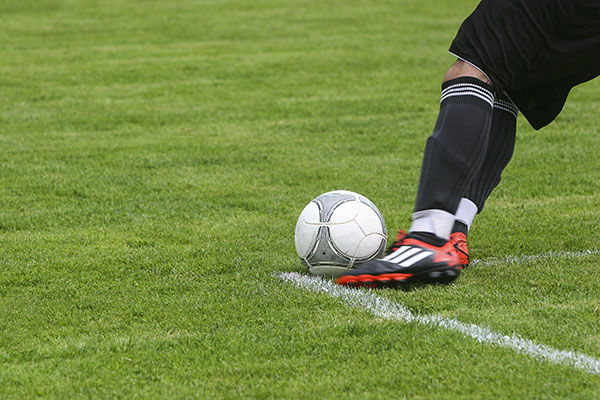 Football/soccer dominates the sports arena in almost all European nations such as the United Kingdom, Germany, France, Spain etc. In South America football is much more than just a sport, as it represents dreams and joy for kids. In India, football is played and enjoyed by many school and college students. According to leading sports journals, the sport is played by approximately 250 million players in over 200 countries and the FIFA World Cup is the most watched sports competition across the globe.
Badminton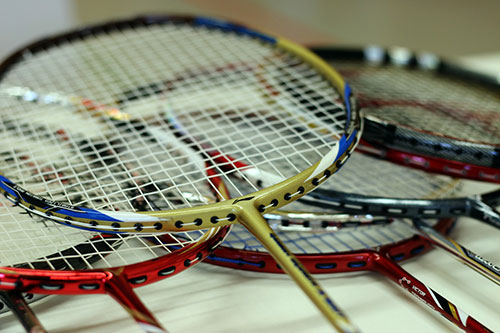 Badminton – one of the most played sports across the globe – can be played in singles, doubles or mixed doubles versions. According to research, this game is played regularly by an estimated 220 million people around the world. It is particularly popular in Asia, with many of the best players hailing from this continent. Even in India, badminton is quite popular and street badminton is played by many youngsters who find it difficult to hit the courts.
Field Hockey
Field Hockey – the hockey played on the field has earned its name in order to differentiate it from the Ice Hockey. Field Hockey has become extremely popular in many parts of the world, especially in Europe, Asia, Australia, New Zealand, South Africa, and Argentina. This game is also played in many schools and offers a lifetime of both sporting and social opportunities for players, officials and administrators. It is estimated that more than a million people worldwide play the game. India has fared very well in Olympics in Field Hockey.
Cricket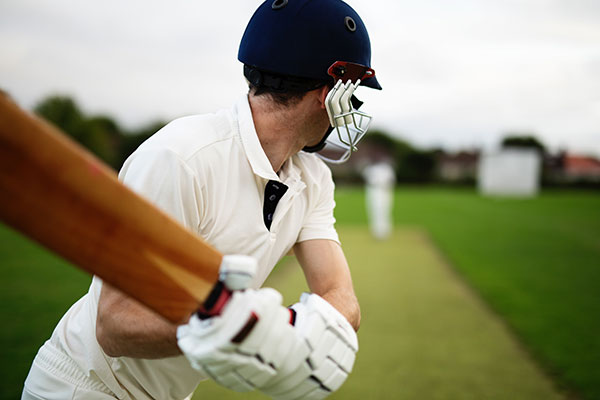 According to some sports journals Cricket is one of the most played sports in the world. Though the game actually originated in England, it has now become immensely popular in India, Australia, Pakistan, New Zealand, The West Indies, Sri Lanka, Bangladesh, South Africa and Zimbabwe. Of late, this sport is gaining popularity in Ireland, Scotland, Afghanistan, The Netherlands, Kenya, and UAE too. In fact, in India cricket is nothing less than a festival, and people do not need a reason to play this sport. Cricket has become the most enjoyable sport in college and university campuses and even in corporate offices. Millions of people play cricket worldwide and in India, literally every child from the age of 5 or 6 plays this game.
Tennis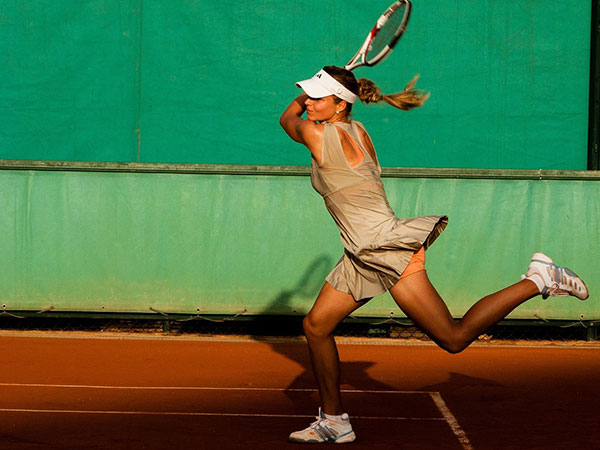 Tennis is played by an estimated 60 million men and women around the world. The doubles version of the sport is also extremely popular around the world. This game is played in all countries in Asia, Europe, Australasia, Latin and North America. The four Grand Slam tournaments which are the Australian Open, the French Open, the Championships Wimbledon, and the U.S. Open are most watched across the world. In India, although tennis is limited to urban areas it is still a popular indoor recreation sport.
Golf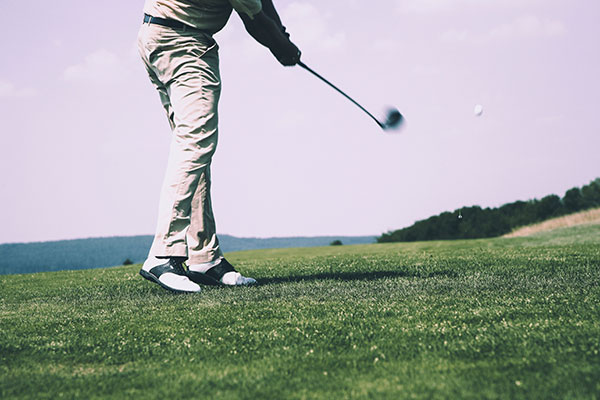 Golf has its primary influence in Western Europe, East Asia, and North America. Easily one of the most played sports in the world, 60 million people around the world regularly play golf according to sports journals. In India golf is still considered to be one of the most expensive games, even then it has been able to make a mark for itself in the global golf arena.
Rugby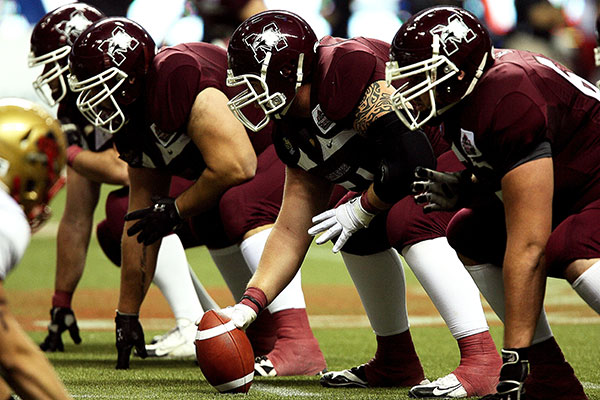 Rugby is a major sport in Australia, South Africa, France and UK, and the rest of the world. Infact Rugby World Cup is a huge global event, where the attendance escalates to over 2 million plus across all games. In India, it is a fast-growing sport as some Indian sporting clubs are beginning to embrace the game. According to research there are more than 6 million people playing Rugby worldwide, of whom approximately 2.36 million are registered players.
Also read: Sports training institutions promoted by India's sports legends