As the countries around the globe are battling with an unprecedented crisis that has hit humanity and every facet of human life has taken a hit, including education. To counter this crisis, online classes are being conducted by Amity University that are catering to over 100,000 students live remotely across its campuses around India and across the globe. These measures are being undertaken as a precaution against the spread of coronavirus and to safeguard the health of our students and faculty members.
As Amity has been delivering lectures since the last decade through the online mode, it was easy to make the switch. We started taking online classes for our regular courses some time back which is still going on. The faculty of Amity is teaching live online as per the existing timetable using the Learning Management System and Virtual Classroom system of the University.
Not just classes, even faculty meetings are being conducted online. Our academic session was supposed to finish by 1st week of April and we are taking all measures to do that. We are also readying ourselves for the process of conducting online examinations.
All the lectures used for online learning are recorded and uploaded giving students' ready access to the study material. The online classes are being monitored with the faculty submitting attendance records. Not only that, Amity's unique initiative of mentor-mentee is also conducted online which is providing counselling to students in these trying times of social isolation.
We are using Microsoft Teams to conduct our classes and the IT Team is well-equipped to extend IT support to all Faculty/Staff working from home through remote support tool "Team Viewer".
Recommended: QS IGAUGE Report: COVID-19, second wind for higher education in India
Considering the vast expanse of Amity Universe one can for a moment think of the glitches that might be affecting these sessions. However, we haven't faced any problems till now as Amity is backed by an extremely effective and dedicated IT team that are working day in and out to make teachers stay connected with the students in the most effective manner ruling out any possibility of academic loss. Our faculty was provided an extensive and week-long training in empty classrooms to familiarize them on how to conduct classes using the online medium.
The move to conduct classes is receiving a very positive response from students and their parents as their wards are in safe environment of their homes and away from the global pandemic.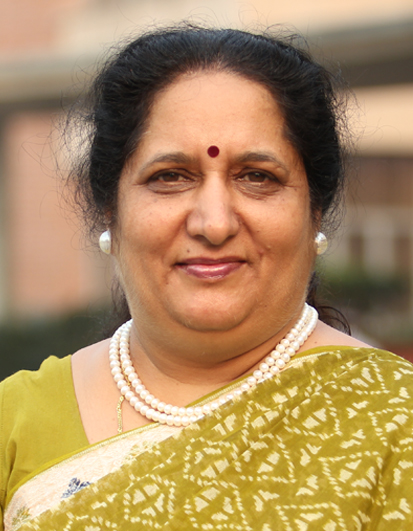 This timely shift has ensured that there is no academic loss and students are able to focus on their studies.
Our initiatives don't just rest here. We are all extremely worried about the global scenario caused by COVID-19 and have been working to find a solution towards the early detection and also for possible cure of this virus. Furthering our initiative of using research for the betterment of the society, a 'Research Network on Novel Viruses' has been created. This network will comprise of the leading scientists in the field of Virology at Amity and also of experts from around the globe whose interest has been invited.
– Prof. Dr. Balvinder Shukla, Vice Chancellor, Amity University