STUDY PROGRAMMES
Bachelor of Science
Bachelor of Commerce / Management
Bachelor of Arts
Master in Arts (Education, Journalism & Mass Communication)
Master in Commerce (Accounts & Finance, Marketing Management)
Master in Science (Geography, Computer Science, Food & Nutrition, Microbiology, Mathematics)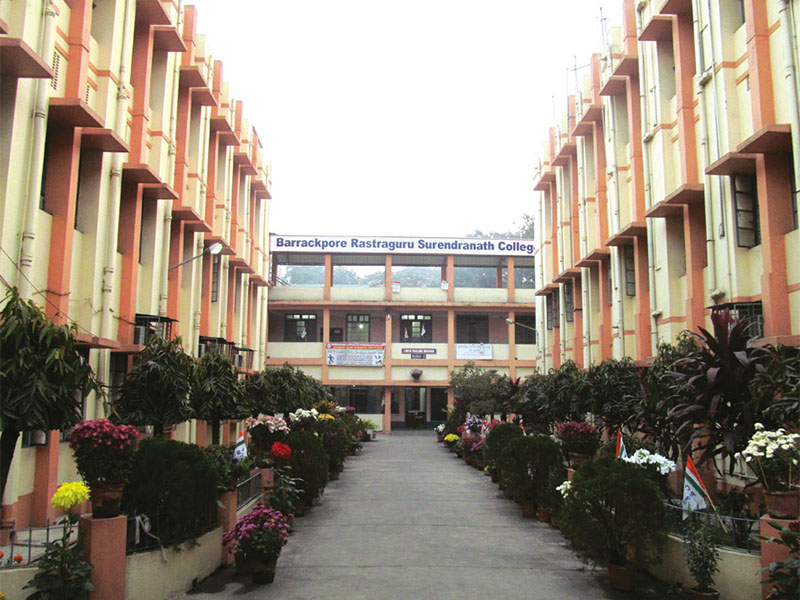 About
Founded in 1953 by noted social worker Dr. Satish Bose, Barrackpore Rastraguru Surendranath College (West Bengal) is a UGC-registered and 4th cycle NAAC accredited college affiliated with West Bengal State University. A recipient of the 'College with Potential for Excellence' (CPE) award by UGC (2017-2022), this, multidisciplinary college with two state-of-the-art campuses has built a strong reputation for offering its students need-based higher education. The college focuses on promoting traditional human values and ethics among students by encouraging them to participate in events and programmes related to society, environment and wildlife. In the Education World India Higher Education Rankings 2020-21, Barrackpore Rastraguru Surendranath College is ranked #11 among non-autonomous colleges in India and #1 in the state of West Bengal.
Infrastructure & Facilities
Surrounded by greenery, the campuses incorporate contemporary architecture and host spacious Smart classrooms, well-equipped laboratories, seminar rooms, open access central library, museum, gymnasium, sports and hostel facilities.
Competence of Faculty
Last December, Dr. Monojit Ray, Principal of the college, was conferred the 'River Scientist of the year 2021' award at the International River Congress.
Faculty Welfare & Development
Over 149 highly qualifies teachers and 90 non-teaching staff are provided professional development programmes.
Range / Diversity of Programmes Offered
The college offers nine postgraduate study programmes, BBA and 23 undergraduate honours study programmes and a range of career certificate courses.
Leadership / Governance Quality
The college encourages NCC and NSS as co-curricular activities to shape students' overall personality. Moreover, the college alumni association Praktanika engages in community development programmes among other initiatives.
Website: www.brsnc.in