For the 21st century parent, the apps world – accessible 24×7 – offers a flood of parenting information and advice starting from coping with pregnancy to expert guidance on child development, learning resources and tracking children's progress in school, writes Zahid H. Javali
No animal species on Planet Earth nurtures its young for a longer duration than homo sapiens. Worldwide, parents have to prepare themselves to nurture their children through infancy, early childhood, middle years and adolescence into adulthood. As parents of newborns chart a pathway to develop their progeny into well-balanced adults, they need to learn to transform themselves into homeschoolers and children's advisors.
In days of yore they learned parenting from family elders, relatives and friends who were the preferred fonts of wisdom. Later in the second half of the 20th century, parenting guides/books sold by the millions. In the new millennium, with the game-changing invention of the Internet, parents inevitably turned to the worldwide web for best advice on ways and means to nurture, motivate and develop children in the digital age. Now in the new age of pandemics, a forest of apps (computer application/software readily downloadable on ubiquitous smartphones)has become the flavour of the Internet era.
India, which is emerging as the fastest growing market for apps worldwide, hosts over 624 million mobile phone/Internet users (January 2021) — the second largest number worldwide. Tens of thousands of parents especially working women, are downloading apps offering advice, information and support on a wide range of parenting issues. For the 21st century parent, the apps world — accessible 24×7 — provides a flood of parenting information and advice starting from coping with pregnancy to expert guidance on child development, learning resources and tracking children's progress in school. With the high technology comfort level of parennials, apps are rapidly becoming popular and reliable sources of parenting advice.
In this cover story, we present a guide to the best parenting apps of 2021.
Baby Center (iOS & Android phones)
This calendar app is for new and expecting parents. Besides guiding them on a daily and weekly basis, it offers actionable advice, from pregnancy tips, nutrition guidance to videos on foetal development. Baby Center presents expert advice by an in-house medical advisory board accredited by NHS (National Health Service), England. Added highlights include a baby name generator and bumpie photo diary. There is also a Birth Club where women can connect with other expectant mothers due for delivery in the same month. Moreover, after the infant is born, the app serves as a parenting guide during the first year of the newborn.
Baby Center is a nifty well-designed app to track pregnancy and foetal development until delivery day. It has won several awards since 1998, the latest being the 2021 Webby People's Voice Winner.
Downloadable free-of-charge
Cloud Baby Monitor (iOS & Android)
A multitasking mother in a nuclear family needs an extra pair of eyes to monitor her bundle of joy. This Cloud-based Baby Monitor app enables new moms to supervise and protect their infants through noise and motion alerts, music, white noise and lullabies, and two-way video and audio access. It allows moms to keep a constant watch over their newborns while attending to daily chores. You can download the app on two or more phones, computer tablets or PCs, where one digital device serves as a video camera watching over your toddler, while the phone (the parent unit) keeps you connected. Priced at Rs.340 for a one-time purchase, you can install it freely on several devices.
The USP of Cloud Baby Monitor is that it can be installed on as many devices as you want to monitor your child, from every angle and location. The app developers claim to use industry-standard encryption to ensure the video feed is accessible only to subscriber parents. The app, which also records the infant's sleep pattern through a night-monitoring adjustable light, is highly recommended by Wired magazine and ABC News. The video quality is limited to 480p resolution to prolong battery life. The developers promise to enhance video quality in future updates. It's a good idea to use the same software version on all supporting phones to avoid app crashes. Downside: the app works only on digital devices running Android 4.4 and beyond, and iOS 8 or newer versions.
(Rs.340)
Tinybeans (iOS & Android)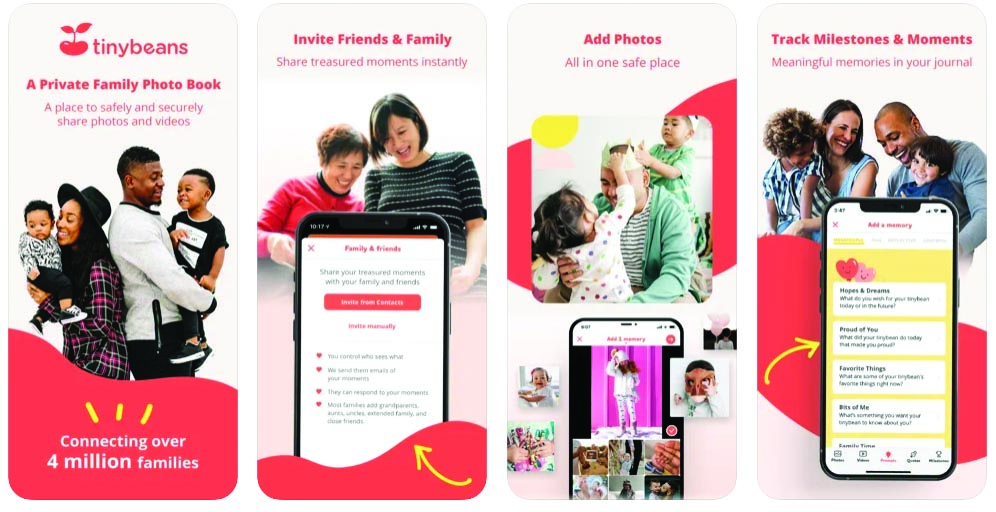 One of the biggest problems smartphone users face today is inadequate data storage/ memory. Trigger happy parents who shoot loads of pictures and videos of their children will find that the phone's storage card fills up quickly. Not only is it time consuming to batch the pictures by subject, date, and occasion, but also difficult to transfer them into PCs and external hard disk drives. Tinybeans solves this problem for you. Parents can snap away to glory and photo-capture the growing up years of children without worrying about clogging the phone's photo and video gallery. Perhaps more important, photo albums can be shared with relatives and friends in real-time, as they automatically get an email whenever you post an audio or video update.
The photo uploads are stored by date in this private baby book with the facility to track every parenting milestone and view it on a calendar. Storage is unlimited and free. For long-duration videos, upgrade to a paid version (Rs.341-3,500). Over 500,000 individuals have downloaded Tinybeans which has received glowing reviews from The New York Times, Forbes and US Weekly.
(Free-of-charge)
Baby+ & Pregnancy+ (iOS & Android)
These two apps by the multinational lighting company Philips are what midwives and paediatricians would prescribe for patients. Consistently rated five stars on Apple and Android play stores, Pregnancy+ offers 40 3D animated images triggered by touch, including the recordings of the enceinte baby's heartbeat. In addition, it generates daily reports based on medical and personal logs on the progress of your pregnancy, diet, and exercise.
Similarly, Baby+ records child developmental milestones such as first tooth, weight and height increase, etc. Also, photos can be stored in a personalised diary, which can be turned into a yearbook. Moreover, the app provides daily blog posts, weekly infant development reports and graphs, parenting and breastfeeding guides,and sleep-inducing lullabies.
(Free-of-charge)
Peanut (iOS & Android)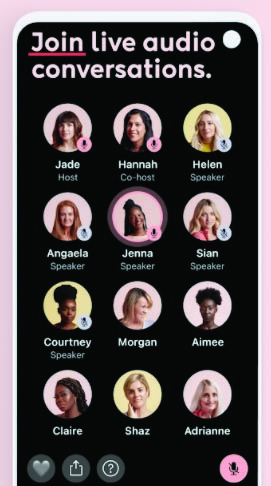 Motherhood is less stressful when you can share and exchange notes with like-minded peers. This community support app provides a platform for new moms to discuss issues such as fertility, IVF, adoption, pregnancy, breastfeeding, miscarriages, and related topics through private chats, live podcasts, and video calls. Released on Android in June 2021, it has already attracted a following of over 5 lakh people.
(Free-of-charge)
Sound Sleeper (iOS & Android)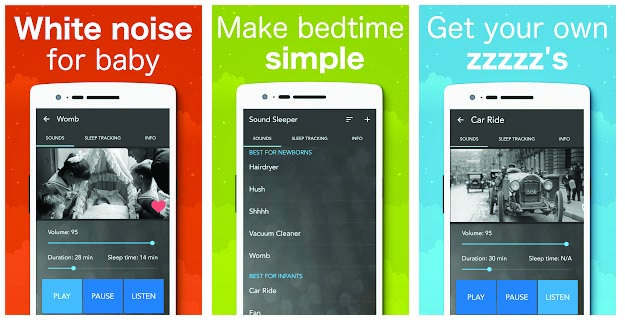 Sound Sleeper offers a high-quality collection of sounds that soothe infants to sleep. "The minute my baby hears womb sounds, it relaxes him and he goes back to sleep," says a user. The app self-activates the moment the infant begins to cry. Parents can also record their own soothing sounds and lullabies, to play to children. While the Play Mode helps her to fall sleep quickly, the Listen Mode ensuress she remains asleep. Besides, the Sleep Tracking Mode generates statistics on your infant's sleeping patterns.
(Free & Rs.120-1,000)
Cozi Family Organizer (iOS & Android)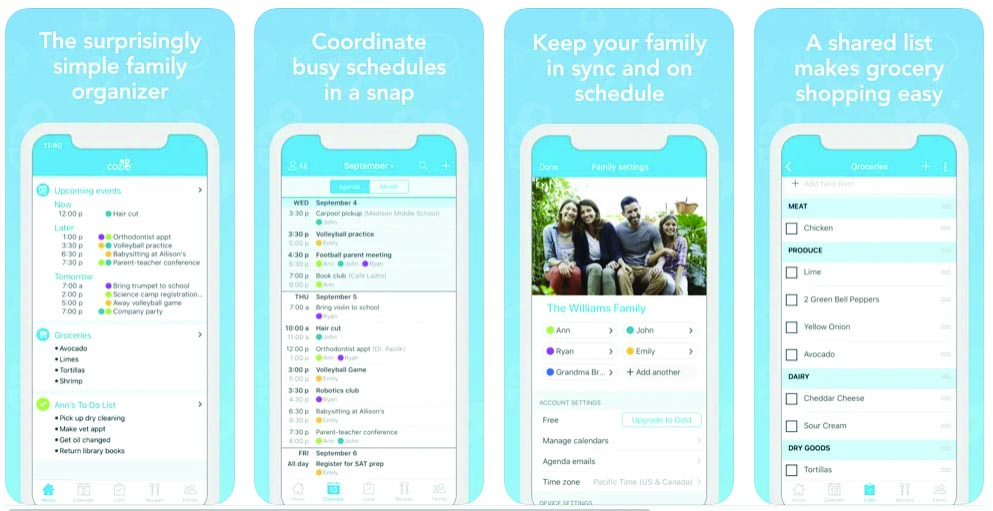 This highly-rated app enables parents to organise their daily tasks through an online planner/ calendar. No more sticky notes that can get lost, soiled, or mutilated. Keep track of doctor appointments, grocery shopping lists, and other alerts with this searchable and collaborative app. It can be installed by all family members who can access emergency supplies lists, checklists before travelling, school trip supplies, to-do lists, recipes, and more. The free version is just as good as the paid version.
(Free & Rs.60-2,450)
Mylo (Android)
Mylo top scores in the parenting apps category with over 1 million downloads, constant updates, and five-star ratings. It offers free child diet charts and vaccination trackers, lists and reminders, complementary doctor's advice, and physical growth tracking. In addition, there are lullabies and bedtime stories, facility to document pregnancy and after birth milestones. Moreover the app's parents support group recommends best pregnancy, and mother-baby shopping products.
(Free-of-charge)
Baby Chakra (Android & iOS)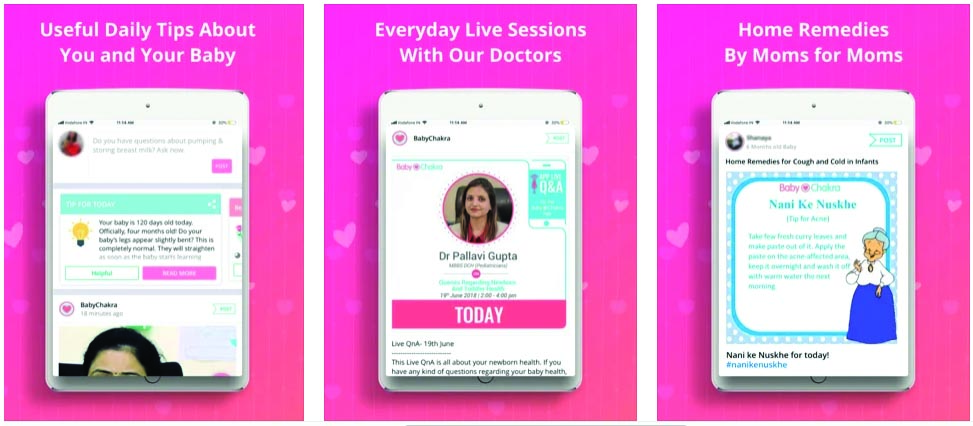 Baby Chakra brings parents and experts on one platform. It has a listing of over 1,800 doctors, 5,000 useful essays, videos, and chat groups. In addition, paediatricians, gynaecologists, lactation experts, nutrition specialists, and yoga instructors provide free live chats on a range of issues, including pregnancy and breastfeeding. Parents can exchange parenting advice with people in their local area and language. This app has over 1 million registered users.
(Free-of-charge)
Qustodio, Kaspersky Safe Kids & KidsLox (iOS & Android)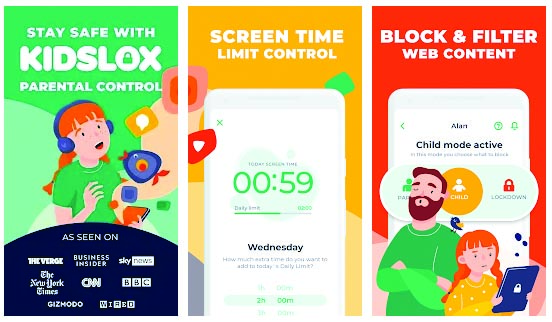 Parental control apps enable parents to monitor and track children's online/offline activity on devices such as phones, laptops, and PCs. They also prevent children from accessing age-inappropriate online content and websites promoting pornography, drugs, suicide, and weapons, etc. Qustodio Parental Control (Free & Rs.2,070-7,700), Kaspersky Safe Kids (Free & Rs.299-1,099), and KidsLox (Free & Rs.65-11,300) are my picks. All of them have superior tracking and email alert features that keep you updated on your child's online and offline digital activities. Besides the usual content blocking, location tracking and screen time restrictions, all these apps allow remote locking of your child's phone.
Some other highly recommended parental control apps include Microsoft Family Safety (free, and Android), Google Family Link For Parents (free, and on Android and iOS), and Famisafe (Android and iOS; Free & Rs.250-5,400).
How to be app smart
Here are some guidelines to choose wisely and maximise apps performance on your smartphone:
• Shortlist recommended parenting apps and select/download those most suitable for your needs.
• If you have downloaded too many apps, it's advisable to uninstall unused ones to make more storage space available. This will improve apps performance.
• Install the recommended parenting apps, one at a time. Test one, and move on to the next, only if the first doesn't meet your requirements.
• Keep a lookout for better parenting apps. It's constant discovery and experimentation that will make your parenting more fulfilling.
• Always ask friends for recommendations, particularly those undergoing similar parenting challenges.
• Once a month, prune the apps list on your phone to avoid the temptation of becoming an apps collector.
Parentsspeak
Sivamani M
Supply chain consultant, Bengaluru
"With online classes, my daughter's laptop and Internet usage has increased hugely and I was worried about the online content she was accessing. Thankfully, I found Microsoft's Family Safety app that allows me to set device usage limits, and filter apps and websites my daughter can visit. In case she needs extra screentime, she can send me a request which I can approve or reject."
Siya Malkani
Makeup artist, Mumbai
"I love using Google Family Link for parents. It gives me access to my son's phone, so I can monitor everything that he is watching on the phone or laptop."
Madhurima Chakraborty
Mom blogger, Mumbai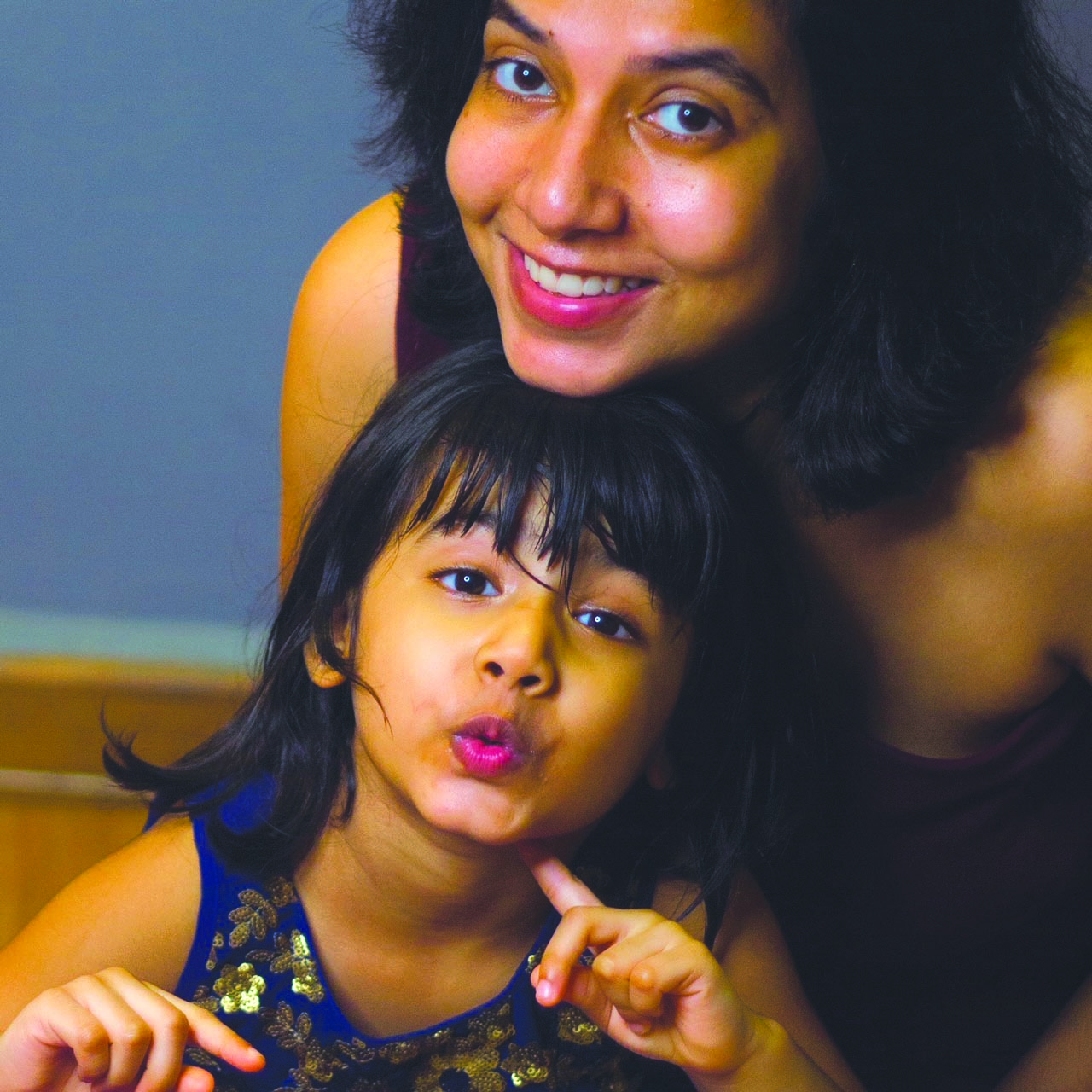 "I used BabyCenter when my daughter was a new-born. It provided useful information and advice about child health and development. It really helped me when I needed accurate information most."
Top android Apps
Other highly recommended parenting apps popular with users are:
Free apps
• Healofy
• GetBaby
• Glow Fertility
• Be Closer
• Baby Sleep — White Noise
• Find My Kids
• Whatta
• DreamChild
• Momspresso
• WaLog
• Cleverbit: Fruits & Vegetables for Kids
• Safe Lagoon
• The Happy Child
• Baby Care: Baby Games
Most popular subscription Android apps
• Baby Monitor 3G (Rs.420)
• Baby Sleep PRO (Rs.150)
• Baby Led Kitchen — Weaning Recipes (Rs.380)
• Baby Monitor & Alarm (Rs.340)
• Bit Guardian Parental Control (Rs.990)
• Cleverbit — Fruits, Vegetables, Flowers (Rs.139)
Also Read: Best learning apps for students