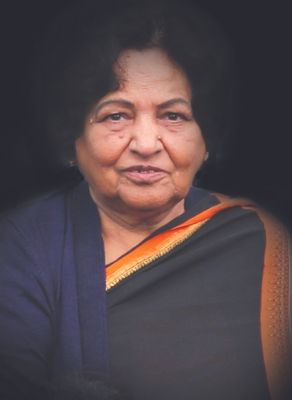 Promoted by educationist-edupreneur Dr. Saroj Suman Gulati and BD Gulati, (founder-chairperson) to make progressive K-12 education accessible to the burgeoning middle-class of Delhi's hitherto educationally underserved satellite township, the Blue Bells Group of Institutions (BBG, estb.1980) comprises five world-class schools in Gurugram that offer student-centred learning aligned with Indian ethos and globally acclaimed pedagogical practices.
For the last two decades, the vice-chairman of the group, Ashish Gulati, has been revamping the group through several organisational enablers, innovations in curriculum and investments in technology and infrastructure to ensure provision of contemporary education that equips students for the digital world.
In an interview with EducationWorld, Dr. Saroj Suman Gulati, founder-director BBG, talks about the phenomenal journey of the Group and how its continuous quest for excellence has made it an undisputed frontrunner in contemporary K-12 education.
How has the Blue Bells Group of Institutions continued to stay at the forefront of contemporary K-12 schooling over the years?
'Education is transformational. It changes lives'. Blue Bells Model School, the flagship campus of Blue Bells Group of Institutions, was incepted 42 years ago to usher in transformational changes in education. The vision was ambitious and treading the untrodden path seemed overwhelming, but our commitment to "not follow traditions but to challenge the traditions by ushering in transformational changes in education" was unfaltering.
The year 1980 marked a revolutionary change in the way education was being imparted in the existing schools of the developing township of Gurgaon which hosted very few quality English medium schools back then. Moving ahead from the traditional Chalk & Board teaching to activity based learning and changing the traditional mindset of the people of this traditional town was an uphill task. Providing new-wave training to the faculty to shift the focus from rote learning to concept building was not easy. Driven by a strong faith in the nobility of our purpose, we forged ahead, braving all odds, and thus came up an institution whose new-wave pedagogy garnered appreciation from parents when they saw their children being groomed into wholesome personalities. The paradigm shift from Cognitive to Holistic development was an eye-opener. With due emphasis on academic excellence and enhancement of soft skills, every student was motivated to explore the 'Self' and due recognition was given to their inherent potential and unique talents.
With a far-sighted and futuristic vision, we aspired to make children future-ready, as the world was heading towards globalisation. Polishing the communication skills was thus the need of the hour and sincere efforts were initiated towards this prospect. Blue Bellians soon started getting recognition as exemplary orators and won laurels for their alma-mater by competing in varied competitions in Delhi NCR.
"Learning is creation, not consumption. Knowledge is not something a learner absorbs, but something a learner creates." Such became the rock-foundation of the teaching-learning process at Blue Bells. As the institution grew, research-based learning and innovation became the hallmarks of our pedagogy. Project based and experiential learning through hands-on activities were adopted as learning strategies. Pursuing the mission with great efficacy, the school pioneered to introduce latest IT Labs for juniors and seniors, IT-enabled Maths Lab and Language Lab, so that students are acquainted with the nuances of their learning progression and forge ahead with a strong concept-based learning. These phenomenal changes empowered the students by polishing their logical and IT skills. The Blue Bellians made a mark for themselves by competing in varied national and international Olympiads and bagged prestigious positions. The merit graph started upscaling in the Board Examinations by consistently giving 100% pass result and churning out region and city toppers.
To quote the words of Leo Tolstoy, "The only purpose of education is freedom, the only method is experience". It was to give such flight to the wings of the students that Blue Bells became the first Private school in Gurugram to introduce NCC for both boys and girls and opened the gateways for a self-regulated and self-disciplined life. The initiative furthered the mission of the school to provide a strong footing of moral and ethical values to the students so that they grow up as conscientious and humane personalities. Quality Circle was introduced as another endeavour towards positive change where students were groomed to deliberate on vital social, economic, educational and political issues and experience to be the ambassadors of change by honing their critical and creative thinking and polishing their problem -solving skills. With every passing year the spectrum of the school has been widening. Be it sports, art or culture, Blue Bellians have left their indelible imprints in all spheres. No professional arena has been left untouched which they have not impacted. Blue Bellians today have carved a niche for themselves both nationally and internationally as world class engineers, doctors, fashion-designers, civil servants and are also ardently serving the nation in the defense forces.
Visual and Performing arts have also been adopted as powerful tools for transformation as theatre and art were adopted by the school as impeccable modes of expression. The Annual functions of the school have created history in Gurgaon by providing a platform for 100% participation of the students. Theme based extravaganzas like 'Madhav-Utsav', 'Meera', 'Dastan-e- Hind', 'Buddha', 'Concordia' and the mega CBSE Clusters hosted by the school, with a rare amalgamation of Art, Culture and Kinesthetics, became exemplary learning experiences as they sensitized the students about the rich cultural heritage of our country and also entrusted the responsibility of carrying forward this legacy on their shoulders.
The latest in educational practices are an integral part of the school pedagogy. The school has set up its own Learning and Development Space for continuous upgradation of learning pedagogy. The meticulously designed and planned Health and Wellness Programme is contributing tremendously in the socio-emotional empowerment of the students. The latest in technology are the buzzwords in school with students meeting international standards at the IRC Open League International Competitions and consistently winning top positions. The in-house events 'Metamorphosis', 'Cybermania' and Edu-carnival' Unwrapping Learning Packages' have opened newer avenues of trans-disciplinary approach and provide perfect grooming for crossing classroom boundaries and going global.
Students are also motivated towards impeccable research and through in-depth introspection and reflection they deliberate through heated debates in mega events like 'BEHES, 'BBMUN', 'COMM KSHETRA' and other national and international debates on both indigenous and global issues. Through collaborative thinking and knowledge sharing they learn to think independently as their 'Think Tanks' work magic with exemplary solutions to world problems.
The Blue Bells Group of Institutions has thus continued to stay at the forefront of contemporary K-12 schooling by continuously adapting to the changes in the field of education.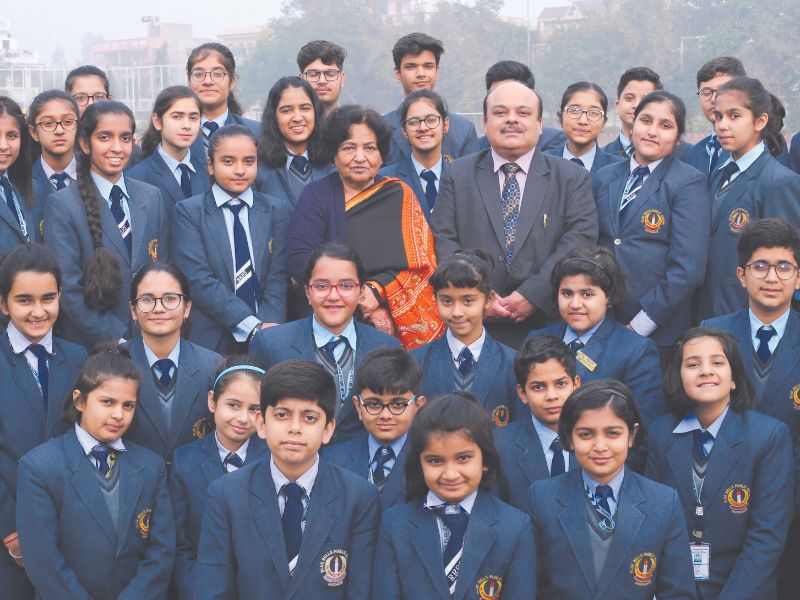 What are the distinguishing features of education at Blue Bells Schools?
Blue Bells Group's strong commitment to providing quality education has been instrumental in winning high-profile accolades and awards for demonstrating educational excellence, a commitment to innovation, and exemplary learning environment that aims to stimulate, inspire, and impact students' lives. We take pride in adopting an innovative approach towards empowering the learner community to build an open and creative mindset for better critical thinking skills; learning how to build strong supportive relationships, understanding their own impulses, and developing empathy. Encouraging them to see the world from a global perspective, our learners are taught to become independent through experiences within and beyond the classroom, whilst technology is embedded in the learning process to enhance creativity. To achieve this, our vision and mission were developed as our guiding philosophy, adopting the key elements of Mindsets, Relationships, Inclusion, and Innovation.
Our educator community and the best learning practices trainers are well adapted to and professionally qualified to meet the evolving student's needs. We invest in professional learning opportunities which encourage our teachers to explore new innovative technologies that enhance learning. We prioritise innovation and creativity in the learning journey, creating stimulating classrooms, customised activities, and flexible curriculums. Children work best in stimulating and creative environments, and we strongly provide a personalised approach so that learners can choose their learning experiences as they build agency, independence, and self-confidence. There are also areas where learners collaborate with each other in groups, present their findings and work with one another in the presentation spaces. As a STREAM (Science, Technology, Reading, Engineering, Art, and Math's) and DESIGN THINKING School, we encourage our learners to be creative in all they do. Research-based learning and innovation are the hallmarks of our teaching-learning process. Project-based and experiential learning through hands-on-activities are adopted as learning strategies.
To keep pace with the changing times and to meet the needs of Education 5.0 our school curriculum is programmed around learning by doing by connecting learning with 'Real Life Experiences' through a wide range of innovative teaching practices like Research-based learning, Blended Learning, Flipped Classrooms, and Project Based Learning. The design Thinking Approach is an integral tool in planning of Project-Based learning, which embedded with STEAM integration allows students to practice all the elements of design-thinking by completing projects in which they tackle problems and transform their ideas into solutions.
We at Blue Bells are equipped with new tools and techniques for the digital transformation, empowering our students and educators for the digital learning process through new online tools and methodologies. To pursue learning with a global perspective, we ensure that our students are exposed to different cultures, ethnicities and languages, enriching society in the process and broadening the academic experience for everyone. Various projects and activities are conducted in collaboration with our international school partners, which have lent new insights in teaching learning process. We create opportunities for students to become leaders and involve them in all aspects of school life. From scholastic to co-scholastic, our students have exhibited their versatility at national as well as international platforms.
The key focus is on providing a futuristic, humane and holistic education for our students with the goal of nurturing a HAPPY CHILD. We believe that it is important to make students believe in humanity. To create agents of social change. We work towards forming them into spiritual leaders with a social conscience and with a sense of global solidarity. We produce individuals, who can contribute meaningfully in the world. We strive to create a learning environment that is child-centred, international in perspective, engaging, active and critical. Value Based Spiritual Education is seamlessly weaved into students day order. The six aspects taken care are Truth and Wisdom, Self-awareness and Self–Management, Sensitivity and Creativity, Environmental Morality, Love and Compassion and Spirituality.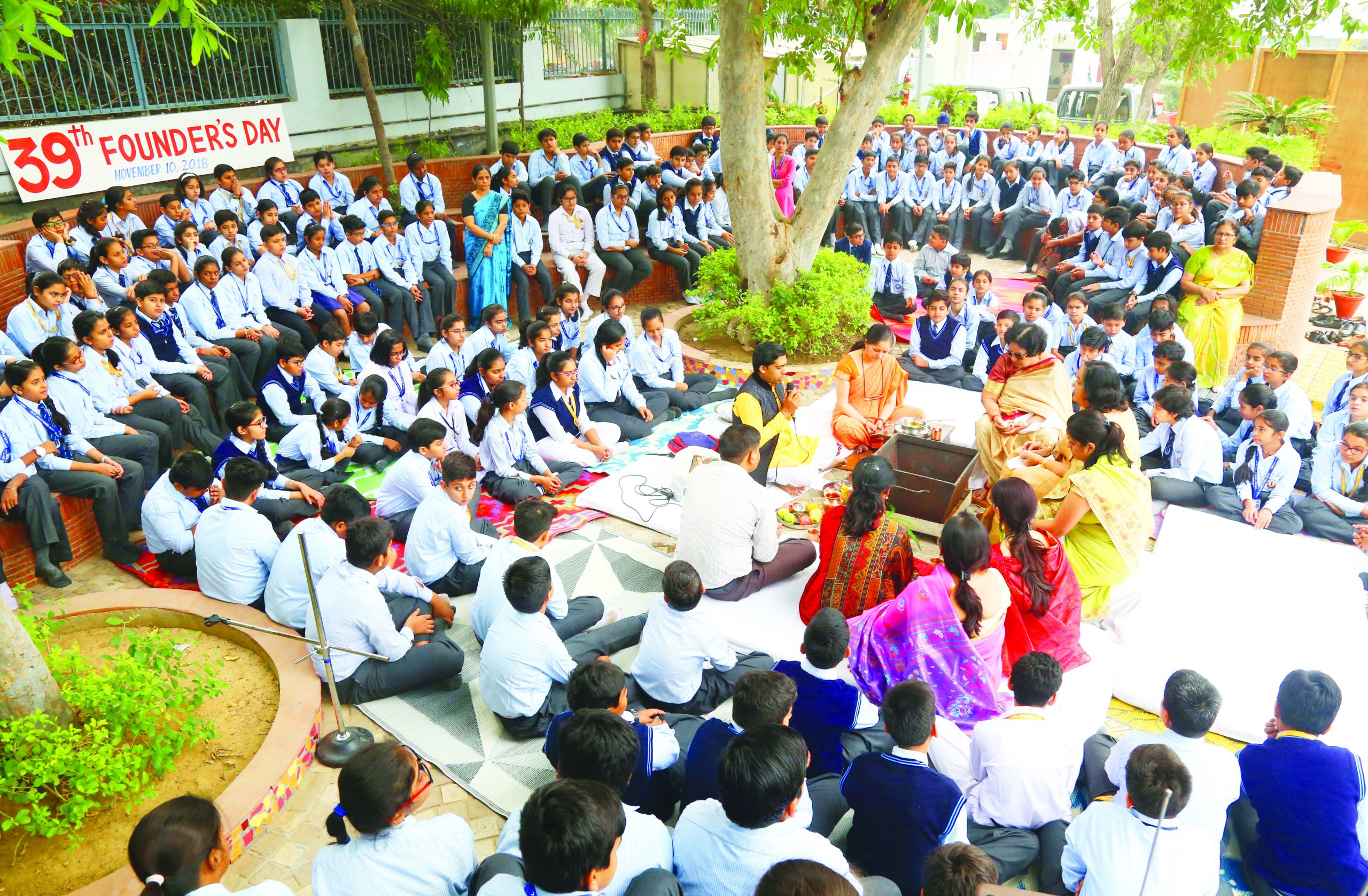 How have the Blue Bells Schools picked up pace after the world's longest lockdown of educational institutions prompted by the COVID-19 pandemic?
At the outset of the pandemic, our teachers were quite stressed and anxious due to the abrupt shift from offline to online mode. Prior to this, the teachers were not well versed with various digital tools. Suddenly, every teacher needed additional levels of support. The IT department helped teachers to navigate digital tools such as Teams, Zoom, Google form etc. Some of the teachers could shine, while others were still trying to navigate basic keyboard shortcuts of copy/paste. Needless to say, the trainers embraced differentiated instruction for professional development sessions.
Additionally, the teachers needed new skills set to engage students in virtual settings. The majority of teachers had little to no previous experience in blended or virtual environments, so the trainers dedicated time to host virtual brainstorming sessions for engaging online pedagogical strategies. Through these sessions facilitators handheld to interpret, identify, analyse, apply, correlate the pedagogical strategies in their lesson planning.
The department provided teachers useful tips and also shared tips with students on how to learn effectively with limited resources available at home. The goal was to help both students and teachers be creative, celebrate learning opportunities and make online/virtual transaction more interesting and student centric. The department also explored ways to build a positive classroom culture with students through video conferencing so students wanted to attend virtual class meetings and feel comfortable to engage with their teachers and classmates.
The learning the educators acquired during the pandemic is being used as a powerful tool to make the class room teaching more engaging and enabling in the post Covid times. Both students and teachers are now much more advanced technologically and thus digital learning through a design approach have now become a habit instead of a challenge in the teaching- learning processes of the school. Zoom-meetings, hybrid teaching across school hours is customarily adopted by the teachers to provide handholding to students beyond school hours or even during vacations.
The Group's latest Blue Bells School for Integrated Learning was promoted in 2020. What was the objective behind its establishment and how has the school evolved thus far?
The Blue Bells School for Integrated Learning is an initiative of the Blue Bells Group of Schools, a premier school education provider in Gurugram. After more than four decades of exploring, The Blue Bells School has devised a unique approach to learning and child development. The Blue Bells School is all that a school is ought to be and more. The school has created a unique approach to learning and child development through years of exploration and adoption of progressive methodologies. The school has combined innovative learning strategies with robust programmes that focus on the physical, intellectual, social, and emotional well-being of each child. The Unique Development Approach of the school is Revolutionary and based on the 5 PILLARS for developing 21st Century Skills of the learners.
Progressive curriculum
Programmes for social-emotional well-being
Advanced sports infrastructure
Scientifically informed facility design
Foundation of strong values
The school was conceived with the vision to combine our rich heritage and human capital with emerging global best practices in education and to create and foster an environment of excellence in learning. The mission of the school is to play a pivotal role in the positive development of the cognitive, emotional, social, and physical faculties of the learners. The school also aims at providing a safe, compassionate, collaborative and stimulating ecosystem that will help the students to emerge as balanced individuals with higher aspirations and enable them to discover their true potential.
The ideology of the school is to match the principles of behavioural sciences with real-world requirements considering the needs of the learners and making them ready for the contributing workforce of future. We believe in:
Reaching All Learners by incorporating unique teaching and learning styles as per the ability and readiness level of the learners
Implementing Technology Effectively & Productively by making the digital learning experience- Joyful, Impactful, Creative and Engaging
Fostering Healthy Educator-Learner Relationship by providing opportunities to intermingle and develop interpersonal relationships within the classroom so that learners have a sense of community and be able to communicate with their peers and educators
Working Towards AQ (Adversity Quotient) along with IQ & EQ – By engaging in activities which will empower them to manage life's situations with courage and conviction.
Learners Taking Onus of Learning by providing the learners opportunity to think critically, make hypothesis, and extend what they have learned, and own their educational processes, stay motivated and become responsible learners
Collaborative Teaching and Cooperative Learning through collaboration amongst the educators, execute the innovative practices and learners to work cooperatively in small groups to achieve project-based goals which further help to achieve curricular and standard-based objectives
Building Leadership and Community Partnerships by involving kids in Project Based Learning (Groups) and enable them to acquire leadership qualities. Further having real-world professionals and others in the community, work with our learners to help address real-world problems
The aforementioned goals are being enabled by an infrastructure which is student centric and provides ample scope for skill based and experiential learning.
As the school was established during the pandemic, the educators and young learners seamlessly adapted to the digital world as they evolved as a cohesive community mastering core teaching-learning challenges.
The Blue Bells School has focused on investing in the future of children through programmes that equip them with 21st century skills and tools. The benefits of this collaboration include capacity building, sharing of ideas and an innovative approach.
Upgrading knowledge and skills in the field of ICT has undergone a dynamic evolution over a leap of time and the role of teachers has transformed to an active designer for aligning the curriculum with technology.
The Blue Bells School for Integrated Learning is thus standing tall on its commitment to evolving as an institution which not only meets the needs of the new-wave pedagogies, so ardently desired by the young parents residing in New Gurugram, but is also ingeniously meeting international standards so that the students are not only future ready but are also prepared to meet global challenges.
Any new innovations and expansion plans on the cards?
With an open and ever adaptive attitude, we wish to carry forward our mission of providing qualitative and upgraded learning to our learners. We wish to remain adaptive to change and welcome the upcoming transitional changes in education, in sync with NEP-2020, by incorporating the latest in educational practices. The school already has in place a well-regulated L&D department dedicatedly working towards academic innovation and development and thus adopting STEAM as the teaching-learning methodology. The teachers are being trained and empowered through various teacher empowerment programmes to incorporate STEAM in the lesson plans, class activities and plan for research based projects by embedding Science, Mathematics, IT and AI curriculum. This inquiry-based approach encourages students to focus on the process which helps drive innovation, teaches the power of observation and helps hone spatial awareness to think more broadly about real-world problems.
School activity clubs like Robotics, STEM, Creative Arts (Painting, Craft, Rangoli and Sculpture), Photography and Cyber will be so designed that they empower the development of innovative practices and digital literacy with infusion of art. Introduction of Artificial Intelligence for classes IX & X will equip our students to be solution providers for inclusive economic growth and social development with the focus on 'deep learning' which reflects mastery of essential academic content as well as critical thinking.
Apropos the maxim 'Education is the path to innovation', we plan to upgrade our teaching methodologies by adopting innovative practices like Experiential Learning with an open mind-set. In pursuance of the same, the entire teaching faculty of the school has already completed the Experiential Learning and Competency based Teaching Certificate modules designed by CBSE, so that they are empowered to plan their teaching–learning strategies in sync with the same. The vision and mission of adopting such integrated and inquiry-based approach to learning is to make our students future ready.
Blue Bells Schools thus stand as phenomenal ambassadors of transformational change as they imbibe in their students "The Power to Adapt and the Resilience to Change…."