The India centre of the US-based Brookings Institution (estb.1916), routinely ranked the world's #1 think tank, BIIC (estb. 2013) has quickly established an excellent reputation in India.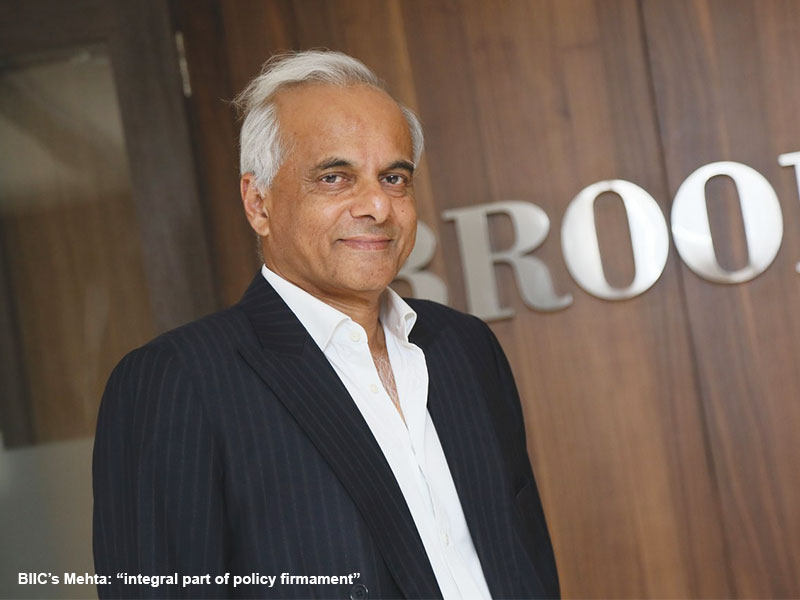 The Washington DC-based Brookings Institution (BI, estb.1916) is the world's oldest, richest (annual revenue: $102 million or Rs.726 crore) and top-ranked think tank. This highly influential public policy moulding institute renowned for its deeply researched foreign policy, economics, development, governance and metropolitan policy studies, has 18 centres including three overseas (India, China and Qatar). In the University of Pennsylvania's Think Tank and Civil Societies Programme (TTCSP) — an annual international survey covering 6,600 think tanks worldwide — BI is routinely top ranked.
"For over 100 years, the Brookings Institution has helped develop critical public policy solutions in response to some of society's most intractable problems. We continue to be one of the top-rated and most respected think tanks globally, advancing the public good in a dynamic geopolitical environment shaped by disruptions to the liberal world order, bifurcation of the international system and political fragmentation at all levels of governance," writes John R. Allen, president of Brookings, in its annual report 2019.
BI was founded in 1916 as the Institute for Government Research by philanthropist Robert S. Brookings (1850-1932) to analyse and debate national public policies. In 1927, it was merged with the Institute of Economics (estb.1922) and the Robert Brookings Graduate School (1924) to emerge in its current avatar.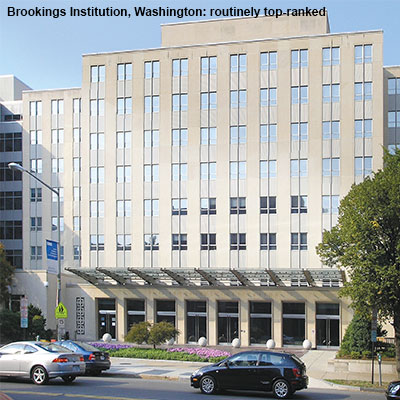 Sited on Washington's Think Tank Row, which houses a cluster of research institutes on or around Massachusetts Avenue, BI has over 300 scholars producing high-quality research on a wide range of public policy, economic and governance issues on its payroll. It's well-known that several deeply researched studies conducted by this century-old think tank have formed the bedrock of major globally impactful American policies including the Marshall Plan and US' Tax Reform Act, 1986 and have heavily influenced homeland security and intelligence policy initiatives since the terrorist attacks on New York's twin towers in 2001. Notable Brookings scholars include former US secretary of education Arne Duncan, former US Council of Economic Advisers' chairmen Jason Furman and Martin Neil Baily, Washington Post columnist E.J. Dionne and William Galston of the Wall Street Journal.
In 2013, Brookings established its Brookings Institution India Centre (BIIC) chaired by Vikram Singh Mehta, an alum of Oxford and Tufts universities with a distinguished service record in several European petroleum companies before he retired as chairman of the Shell Group of companies in India in 2012. Housed in a spacious 7,000 sq. ft office in Delhi's upscale diplomatic enclave of Chanakyapuri, BIIC currently has 30 research staff. UPenn's TTCSP 2018 ranks BIIC #24 in its league table of think tanks in India, China, Japan and South Korea.
"When the idea for Brookings India was mooted, not a few Indian policymakers and industrialists questioned the role of think tanks, querying why they are useful or necessary. Today, there is widespread awareness of the valuable role think tanks play in initiating policy research and as neutral arbiters of ideas. Over the past seven years since we established BIIC, this institute has played an important role in shaping policy debates. It is a matter of pride for us that the work of our scholars in health, education, power, renewable energy and international affairs has been appreciated by government at every level, and that today, BIIC is an integral part of the policy firmament," says Mehta.
Registered as a s.8 not-for-profit company under the Companies Act, 2013, unsurprisingly BIIC has attracted the interest of some of the biggest individuals and companies in Indian industry to sign up as members of the Founders Circle, aka shareholders. Among them are Adi Godrej, Aditya Birla Group, Ajay Piramal, Nita and Mukesh Ambani and a host of high net worth individuals and corporates who have subscribed towards its share capital.
With its massive subscribed capital, aka corpus, from which no dividend is expected by shareholders, BIIC has signed up over 11 highly respected senior scholars such as economist Rakesh Mohan, former executive director of the International Monetary Fund; Bhaskar Chakravorti, senior associate dean at The Fletcher School at Tufts University; Shivshankar Menon, former national security advisor, and Shamika Ravi, former advisor, Prime Minister's Economic Advisory Council. They write policy papers spanning the domains of governance, trade and investment, foreign policy, energy and sustainability, digital economy and "important topical issues" such as public understanding of government electricity subsidies, impact of electronic voting machines, making health and morbidity data accessible for policy analysis, and the future of India-US relations.
"For BIIC, India is an important country with one of the fastest-growing economies of the world, playing a pivotal role in global geopolitics and geo-economics. We believe BIIC contributes high quality evidence-based research to enable Indian policy makers to find solutions to national challenges in health, nutrition, education, gender, energy and sustainability and foreign policy. These are early years for BIIC and our focus is to consolidate our presence and continuously expand our research into sectors such as urbanisation, technology, governance, among other issues of critical importance to the sustainable growth and development of the high-potential Indian economy," says Mehta.
QUICK FACTS
Estb.1916
Headquarters: Washington, USA
18 centres including three overseas, in India (estb.2013), China (2006) and Qatar (2008)
Annual revenue: $102 million or Rs.726 crore
300 scholars
Brookings India Internship Programme
Undergraduate and graduate students are eligible to apply for BIIC's four or six-week summer and winter internship programmes during which interns work closely with institute scholars and contribute to research projects in the areas of development economics, foreign policy and energy and sustainability.
For further information, contact [email protected]
Manoj Joshi & Shraddha Goled