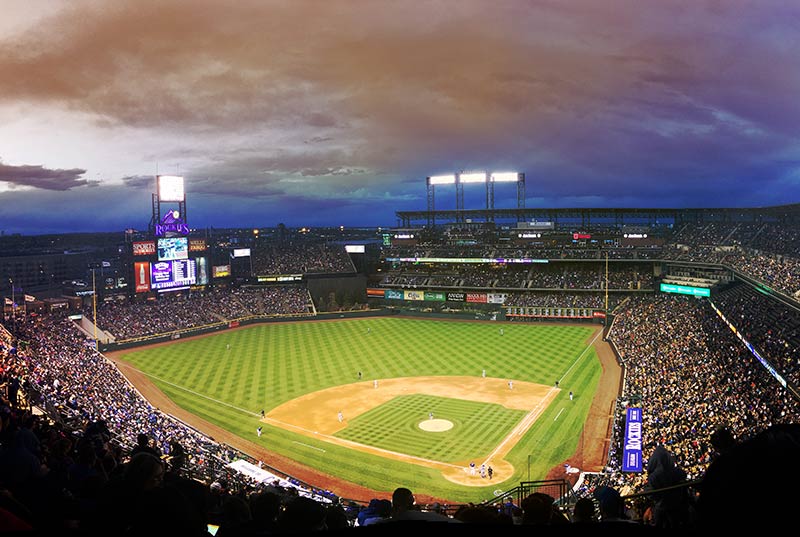 With rising corporate investment in sports and a growing number of Indian sportspersons making their mark in international arenas, the demand for sports events and personnel managers set to rise further.
The Indian Premier League (IPL) cricket tournament has done wonders for the sports and related industries. It has opened a whole new world of opportunities for talented young cricketers while giving a boost to the sports management profession in India. Currently, only a handful of sports such as cricket, tennis, golf and to a lesser extent, badminton and cue sports are well organised. Once supportive infrastructure is expanded, other sports like football, boxing, motorsports, and shooting could also become big ticket events attracting money and management professionals.
Having hosted the Commonwealth Games 2010, World Cup Hockey 2010, World Cup Cricket 2011, FIFA U-17 World Cup 2017 and all set to host the International Hockey Federation Men's Hockey World Cup 2018 from November 28 this year, there's no looking back for India. The demand for sports events and personnel managers is all set to rise exponentially.
Although anybody with a basic educational qualification can enter the growing sports management and related professions, certification in business or sports management is a preferred qualification. A bachelors degree is an advantage, as is a postgraduate programme in sports management.
Among the institutes and universities offering graduate, postgraduate degrees and diplomas in sports management are:
1. Indian Institute of Social Welfare and Business Management, Kolkata
2. Alagappa University, Tamil Nadu
3. Indira Gandhi Institute of Physical Education and Sports Science, New Delhi
4. School of Management, D.Y. Patil University, Navi Mumbai
5. Sister Nivedita University, Kolkata
6. Symbiosis School of Sports Sciences, Pune
7. Maharashtra Institute of Technology Pune
8. GD Goenka University – GDGU, Gurgaon
9. Centurion University Of Technology And Management, Bhubaneswar
10. MIT School of Management, Pune
11. International Institute of Sports Management, Mumbai
Moreover, several foreign universities provide better-designed graduate and postgrad study programmes in sports management. In the US, regional universities offer international students constantly improving sports business management curriculums with strong industry ties.
During the past two decades, a slew of companies/firms including Globo-sport, Roots Sports, Procam, Sportscraft, and Percept Sports have been promoted to develop and market sports events and players to the public and corporate India. As sports-related businesses continue to grow, the need for management specialists with special skills is rising commensurately.
Organisations such as the Board of Control for Cricket in India (BCCI) are on the lookout for professionals with sponsorship leveraging, evaluation, media planning, finance, merchandising, corporate event sponsorship management and infrastructure management, among other skills.
Pay packages in this new-age industry driven by global broadcast media vary a great deal, according to organisation profile and nature of work. Entry level remuneration tends to range between Rs.10,000—15,000 per month. But with a modicum of industry experience, managers can command pay packages of Rs.4 lakh plus per annum.
There are plenty of opportunities in sports management with India offering the largest audiences for sports events. For those with a passion for sports, communication and management skills, commitment and sincerity, a career in sports events and personnel management is pregnant with possibilities. Play on!