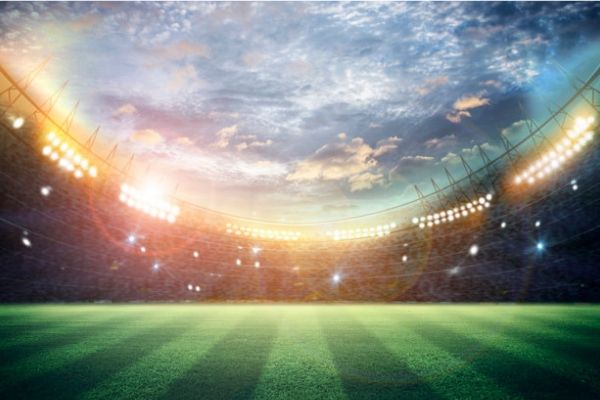 With rising corporate investment in sports and a growing number of Indian sportspersons registering their presence in international arenas, the demand for sports events and personnel managers is all set to rise.
The 2010 Indian Premier League (IPL) cricket tournament which recently concluded in India, hogged media headlines and raked in massive advertising revenues for television channels. It was not only a bonanza for young cricketing talent, but has also sparked interest in sports management as a viable career option for youth with a passion for sports.
With rising corporate investment in sports and a growing number of Indian sportspersons registering their presence in international arenas, even as India gears to host the Commonwealth Games 2010, World Cup Hockey 2010 and World Cup Cricket 2011, the demand for sports events and personnel managers is all set to rise exponentially.
Though anybody with a basic educational qualification can enter the growing sports management and related professions, certification in business or sports management is a preferred qualification. A bachelors degree is an advantage, as is a postgraduate programme in sports management. Among the institutes and universities offering graduate, postgraduate degrees and diplomas in sports management are:
Indian Institute of Social Welfare and Business Management, Kolkata (www.iiswbm.edu)
Alagappa University, Tamil Nadu (www.alagappauniversity. ac.in)
Indira Gandhi Institute of Physical Education and Sports Science, New Delhi
Moreover several foreign universities provide better designed graduate and postgrad study programmes in sports management. In the US, regional universities offer international students constantly improving sports business management curriculums with strong industry ties.
During the past two decades, a slew of companies/firms including Globo-sport, Roots Sports, Procam, Sportscraft, and Percept Sports have been promoted to develop and market sports events and players to the public and corporate India. As sports-related businesses continue to grow, the need for management specialists with special skills is rising commensurately. Organisations such as the Board of Control for Cricket in India (BCCI) are on the lookout for professionals with sponsorship leveraging, evaluation, media planning, finance, merchandising, corporate event sponsorship management and infrastructure management, among other skills.
Pay packages in this new-age industry driven by global broadcast media vary a great deal, according to organisation profile and nature of work. Entry level remuneration tends to range between Rs.10,000—15,000 per month. But with a modicum of industry experience, managers can command pay packages of Rs.4 lakh plus per annum.
The IPL cricket tournament has done wonders for the sports and related industries. It has opened a whole new world of opportunities for talented young cricketers, while giving a boost to the sports management profession in India. Currently, only a handful of sports such as cricket, tennis, golf and to a lesser extent, badminton and cue sports are well organised. Once supportive infrastructure is expanded, other sports like football, boxing, motor sports, and shooting could also become big ticket events attracting money and management professionals," says Shrikant Karani, the go-getting promoter-chairman of Sportscraft, a professional sports management company founded in 1984 to organise and promote motor sports and Formula I racing in India.
Since then, Sportscraft has organised over 288 sporting events all over the country for motorbike, cars, scooters, tractors, and even autorickshaw racing. Some of them include Motocross, Dirt Track Racing, Womens Car Rally, Car Rally for the Blind, Hill Climbs, Autocross (cars and motorcycles), and most recently the Mahindra Great Escape for owners of Mahindra vehicles. From 1994–97, every year Sportscraft bagged 'the best organiser trophy of the Federation of Motor Sports Club of India.
Karanis foray into motor sports management began with a stint with the Indian Automotive Racing Club (IARC), where he was assigned to control the Garhwal section of the Himalayan Car Rally in 1980. That set things rolling for me. I honed my skills on the gruelling Himalayan tracks. For many years, I was part of the Himalayan team and enjoyed the adventurous outdoor work. Keen on striking out on my own, I launched Sportscraft in Mumbai in 1984, and for four years we organised rallies under the IARC banner until we went solo in 1988. Our first assignment to organise an autocross race for cars in New Bombay was a resounding success," he recalls.
Predicting a bright future for aspiring sports managers, Karani adds: There are plenty of opportunities in sports management with India offering the largest audiences for sports events. For those with a passion for sports, communication and management skills, commitment and sincerity, a career in sports events and personnel management is pregnant with possibilities
Play on!