Sited in the bustling Mumbai suburb of Malad, Children's Academy (CAM, estb.1970), a K-X Co-Ed day school affiliated with the Maharashtra State Board of Secondary and Higher Secondary Education and the Delhi-based Council for the Indian School Certificate Examinations (CISCE), is the flagship school of the Children's Academy Group which comprises two more schools of the same name in the adjacent suburb of Kandivali. The school has 3,007 students mentored by 177 teachers.
Promoted 49 years ago by the late Shri V.V. Bhat, an English postgraduate of Mysore University and former school inspector in the education department of the Maharashtra state board who was appalled by the poor quality of primary education dispensed to students. Children's Academy was started in five small rooms with an initial batch of 85 primary students and four teachers. Today the flagship school in Malad is spread over a campus area of 1.06 acres and two six-storeyed buildings with a built-up area of 68969.002 sq ft (linked by a skywalk) which houses 50 fully-wired state-of-the-art classrooms, three science labs, one math lab, two computer labs, an occupational therapy lab and a library with 11,323 titles and 21 journal subscriptions.
The reputation of Children's Academy, Malad has soared in terms of the holistic education it provides to its 1603 boys and 1,404 girl students. In the latest EducationWorld India School Rankings 2019-20 published last month (September), knowledgeable respondents of the survey ranked CAM among the country's Top 40 (#35) co-ed day schools, #7 in Maharashtra and #1 in Mumbai North. In Mumbai North, CAM is ranked # 1 in value for money and community service.
Teaching methodologies focus on the play-way pedagogy in nursery and on project-based learning modes involving role play, dramatisation, field trips, math lab activities, learning by doing (practicals) and technology-aided lessons in primary and secondary classes. Given the management's commitment to imparting robust, well-rounded education to students, CAM accords high priority to sports and co-curricular education. The school offers training facilities for Judo, Wushu, kickboxing, karate, gymnastics, yoga, volleyball and hockey while it has signed up with external agencies to provide football, tennis and athletics training. Recently the school's hockey coach, Merzban Patel, was felicitated with The Dronacharya Award for Lifetime Achievement. Co-curricular education (fine arts, dance, music and drama) is also highly encouraged.
CAM's well-designed learner-centric curriculum has resulted in excellent learning outcomes year after year. In 2019, the school average for the class X ICSE exam results was 91.25 percent. Of the 157 students who wrote the class X board examination, 110 scored above 90 percent.
The school's prominent alumni include Suraj Karkera, goal keeper for India's current national Olympic hockey team, Neil D'Silva – author and global storyteller, and Vinay Nadkarni, CEO, Globus Stores Pvt Ltd among others.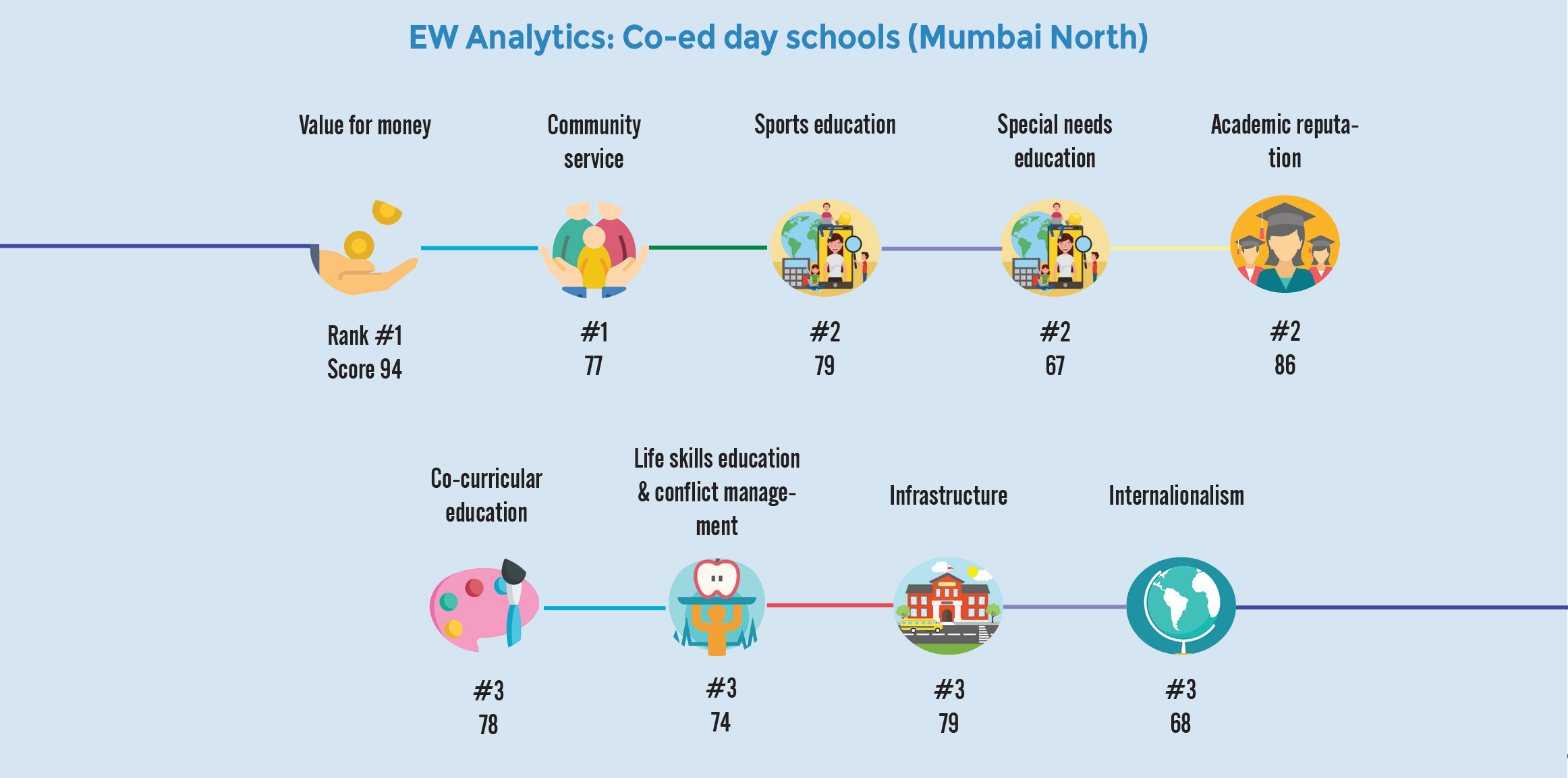 Also read:
Children's Academy, Kandivali, Mumbai