-Riya Ganguly
The children of today will make the India of tomorrow. – Pandit Jawaharlal Nehru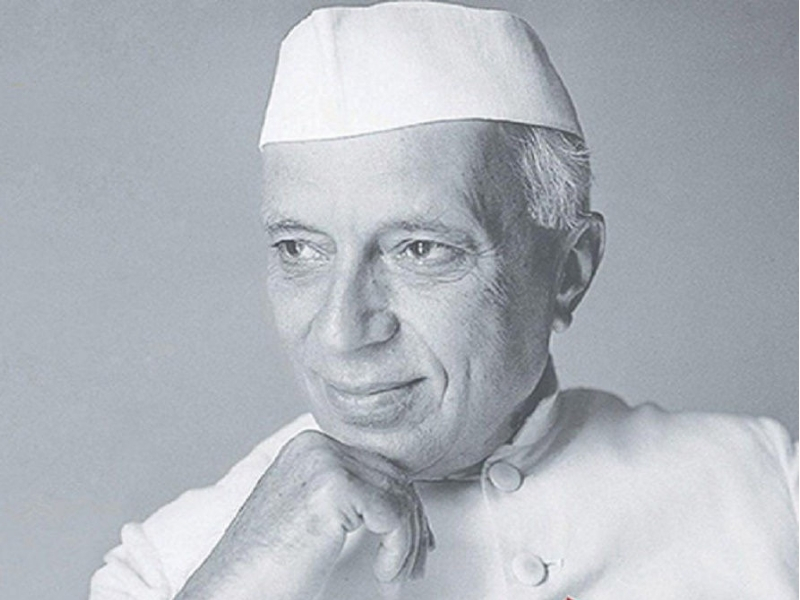 November 14 is celebrated annually in India as Children's Day or 'Bal Diwas' in paying tribute to the first Prime Minister of India, Pandit Jawaharlal Nehru. Celebrating 'Chacha' Nehru's invaluable contributions towards advocating all-around education for children, his well-known affection for kids is joyously recreated across the country in euphoric celebrations organized in various educational institutions and communities.
On account of the widespread impact of the Coronavirus, not only have children missed out on normal school activities and experiences but Children's Day celebrations also had to be put on hold to prioritize the health and safety of all involved in the celebrations. However, Children's Day 2021 is all set to be celebrated with pomp and splendour as parents and children gear up for joyous celebrations across the country.
Rajasthan
The Rajasthan state government has made provisions for around 200 school children to represent and conduct the proceedings of the Rajasthan state assembly on November 14, 2021. Conducted under the aegis of the Commonwealth Parliamentary Association (Rajasthan branch), the selected students will be designated with various roles such as Assembly Speaker, ministers and Opposition Leader as they run the house and address questions. Becoming the first state assembly in the country to conduct an assembly run by students, the event will be presided over by eminent politicians including Chief Minister Ashok Gehlot, Lok Sabha Speaker Om Birla, Rajasthan Speaker CP Joshi and the Leader of Opposition Gulab Chand Kataria, while the one-of-a-kind event will be live-telecasted on the Rajasthan Assembly YouTube channel for all to witness.
Thiruvananthapuram
Children's Day 2021 in Thiruvananthapuram will be celebrated through an online convention presided over by child leaders. The child leaders were elected across the city on November 9, 2021 based on their creative pursuits and participation during the COVID-19 lockdown. Among the elected students, fourth grader Nidhi P A from Carmel Girls Higher Secondary School was chosen to be the children's prime minister and inaugurate the online convention, sixth grader Uma S from Cotton Hill Government Girls Higher Sec. School was chosen as the president, while seventh grader Devaki D was appointed as the speaker. Each of these students have an exemplary record wherein Nidhi P A had previously won prizes in the 2017 Children's Day celebrations while Uma S had delivered the main speech in the 2020 celebrations and also hosts a YouTube channel with 1.75 lakh subscribers. The convention will be attended by eminent ministers including Chief Minister Pinarayi Vijayan and Major Arya Rajendran. The event will be marked by a stamp release for the occasion.
Mumbai
To celebrate children's day 2021 in an extravagant and creative fashion, LEGO India has announced a three-day LEGO City workshop at Mumbai in association with Sundaybricks from November 12 to 14 via Zoom, where children will be encouraged to give their creative ideas shape by building their own virtual LEGO city and each participant will walk off with a gift voucher worth INR 500 on completion. In addition to the creatively engaging workshop, the LEGO Digital Citizenship Program also aims to create a digitally safe and responsible milieu for kids. By enabling children and their parents to use interactive tools like 'Doom the Gloom', build & talk adventures, family quizzes and crash-courses, the initiative aspires to instill the required knowledge and skills regarding screen time, online gloom, being aware of false information while ensuring enjoyment alongside learning.
Kolkata
NGO Tijala SHED organized a carnival for a group of ragpicker children in the spirit of the approaching Children's Day. Held on November 8, 2021, the carnival witnessed the attendance of 55 children of ragpickers and daily-wage earners aged five to 14 in the slums and railway tracks in Park Circus, Tiljala, Topsia and Rajabazar. A sumptuous treat comprising biryani, chips, chocolates and soft drinks were enjoyed by the excited kids along with a wide variety of games like musical chairs, dumb charades and passing the pillow. Younger children also eagerly received gifts and toys along with the general celebrations.
Kochi
After being deprived of recreational facilities for years, children in Kochi can rejoice as the iconic Priyadarshini Children's Park finally opens on the occasion of Children's Day on November 14. Further delayed by the pandemic, the long-postponed reopening of the children's park will be inaugurated with a simple function. Popular for its interactive educational programmes to teach children a variety of common skills and knowledge such as traffic rules, the renewable energy park adjacent to it has also generated great demand for reopening; however, renovations still remain underway. Nevertheless, this children's day will surely see a happy bunch of children as they regain their beloved park to resume their fun-filled euphoric games.
Also read: Children's Day 2019: These young achievers are paving way for others
National
,
News