It's Christmas time! Try out these easy-to-make recipes with your children who will love to help rustle up these treats.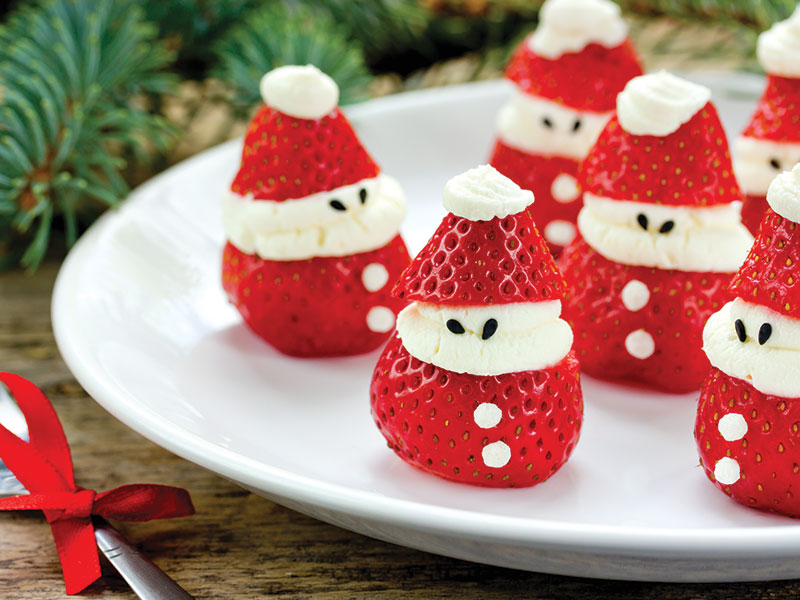 Strawberry Santas
(16 servings)
Ingredients
 24 medium-sized strawberries
 1 cup heavy cream
 1 tbsp powdered sugar
 1 tbsp chocolate sprinkles
Preparation guide
 Slice the tip off each strawberry to make place for Santa's hat; set aside.
 Whisk the cream and powdered sugar in a glass or metal bowl until soft peaks form. Lift your beater or whisk straight up: the whipped cream will form soft mounds.
 Spoon a large dollop of whipped cream on top of each strawberry base for Santa's face and beard. Set the hat atop the face. Add a dot of whipped cream, using a toothpick, on top of the hat for the pom-pom and two dots on the strawberry base for buttons. Place two sprinkles on the face for eyes (see photo).
 The decoration has to be done carefully for each strawberry.
Health benefits
Strawberries are rich in antioxidants and boost immunity. They are also rich in Vitamin C, manganese, folic acid and potassium and help promote cardiovascular health and control blood sugar levels.