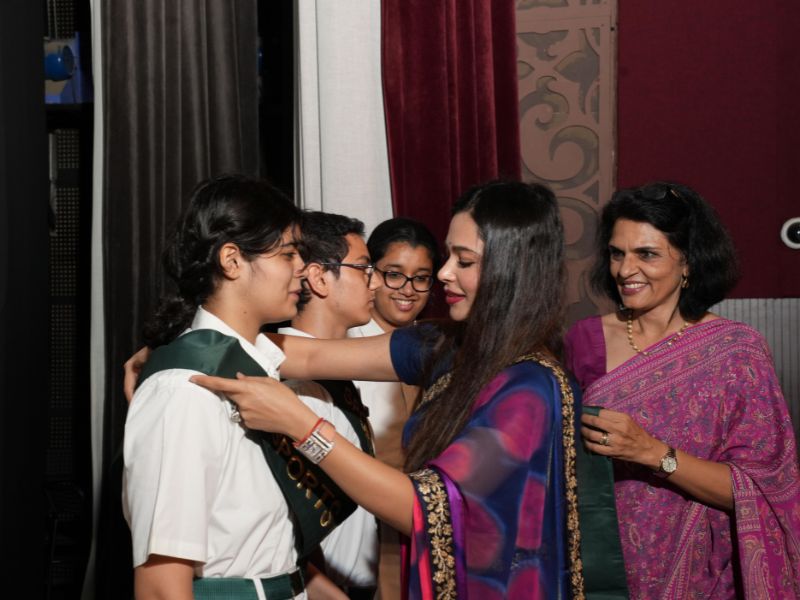 DPS International School, Gurgaon is committed to creating leaders of tomorrow and the Student Senate is one such platform that enables the school to achieve this goal. Following a rigorous selection process, the worthiest candidates for the student senate were elected and invested with their new roles on September 30, 2022, during the Investiture Ceremony. Ms Abha Adams, a noted educationist, graced the occasion as the chief guest to felicitate and encourage the new leaders. The guiding lights of our students, Ms Devyani Jaipuria, pro vice chairperson DPSI, and Ms Aditi Misra, director, DPSI were also present to applaud them.
Diversity, equity, and inclusion, the theme of DPSI for this year, embodied by all the Senate members, were highlighted by the marvelous performances by students during the ceremony. A music piece, medley of four songs in different languages, celebrated the language diversity of DPSI. Diversity and individuality were demonstrated in the moves of the dancers of the Talented and Gifted dance programme at school, wherein students put forth an enthralling fusion of classical and western styles.
Ms Rima Singh, head of school, congratulated the newly invested leaders with her motivating words and urged them to be role models and go far with fortitude and resilience and by being ardent. Ms Misra led the students in the oath taking ceremony where they promised to uphold the school values and abide by the motto 'Service Before Self'. Parents and teachers were overwhelmed with emotions and pride watching the senate members take the oath.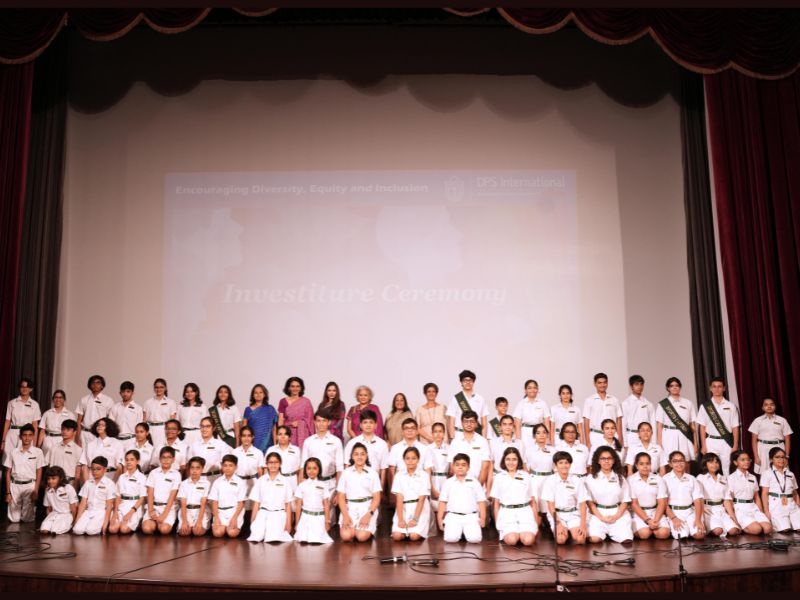 All the members of the Senate beamed bright smiles as they accepted their sashes, badges from the guest and their parents. At the same time, it was an emotion-packed day for the outgoing Senate who passed on their responsibilities representing transition, continuity, and progress. The incumbent school president, Rithwik Sharma's first address to his team was inspiring. It reassured the student community of their choice of leader, in whom they have put their faith. The ceremony concluded with a buzzing high tea that gave everyone the opportunity to meet, greet and laud the leaders!
Also read: Reinventing the teaching rule-book in an era of transformed education