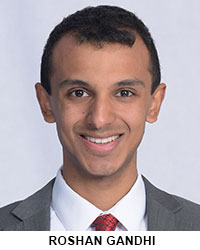 – Roshan Gandhi is director of strategy, City Montessori School, Lucknow and an international edtech consultant
The education sector is abuzz with analyses of the National Education Policy (NEP) 2020 released on July 29 to a flurry of excited and disappointed commentary nationwide. The new policy contains much that is praiseworthy — its forward-thinking advocacy of holistic, skills-based pedagogies; its progressive mission of achieving foundational language and maths learning for all children aged 3-8 by 2025; shift from the rote-learning examination model; recognition of the vital importance of early-years education, and its renewed emphasis on teacher standards and training. It also contains much-needed structural innovation, separating the roles of government managing public schools and regulating private schools which has resulted in conflicts of interest that have damaged Indian education.
The new policy's critics, have however, been quick to spotlight its limitations. In particular, NEP 2020 has little to say about how these new revolutionary initiatives will be implemented in practice. Moreover, the policy has missed the opportunity to address deeper structural problems of Indian K-12 education that led to emptying government schools, their absurdly high teacher absenteeism, and the 3x higher cost-per-child compared to private schools which also provide better learning outcomes.
Simple advocacy of progressive nostrums for education won't solve these deep-rooted problems. Four years in formulation, NEP 2020 should have addressed the deep-rooted accountability problems that have allowed this dire situation to arise and followed the example of high-performing free-of-charge education systems in other democracies which fund students instead of schools through voucher schemes or its variants.
While NEP 2020 has done well to project an exciting education vision for India, it has failed to equip schools with the basic tools needed to realise this vision. For example, an advanced curriculum is ineffective without anyone present to teach it; well-trained teachers are of no use if they are not held accountable for chronic absenteeism. Transforming the policy's vision into reality will therefore require innovation for lack of structural, policy-driven support for implementation.
Education technology can go a long way towards discharging this essential role and enabling India to develop a high-quality education system without waiting for policy to catch up. To understand how edtech can help, the best option is to list the greatest problems confronting the schooling system and suggest edtech solutions for resolving them. Poor-quality teachers. With very few teachers passing the mandatory Teacher Eligibility Test (TET) — less than 10 percent in several states — and evidence from studies indicating that the majority of teachers lack sufficient subject expertise, India's school teachers need all the help they can get. Although edtech can never replace the teacher, it can facilitate them and supplement teaching.
Simple e-learning content (such as learning videos) can provide subject knowledge to a child even when the teacher cannot, freeing teachers to supervise and facilitate. More advanced e-learning platforms are 'adaptive', tracking a child's progress, either recommending personalised content as per a child's need, or providing information to teachers about the learning levels of pupils so they can plan lessons and assign homework accordingly. Edtech can also provide curriculum-mapped content that combines e-learning videos and on-screen quizzes with teacher 'scripts' empowering teachers to conduct classes effectively even when they lack subject knowledge or sufficient skills to prepare lesson plans.
Unaccountable, absent teachers. An estimated 25 percent of India's 9 million teachers are absent from school on any given day, a humongous cohort that rises to 33-45 percent in some states. This is a major accountability problem in desperate need of resolution. Biometric attendance machines are tamper proof. With teachers needing to be marked 'present' to draw their full salaries, and biometrics preventing them from faking attendance records (or from assigning low-paid proxies to attend school in their place), there will be a much stronger incentive for teachers to attend classes.
Edtech can also provide secure, auto-proctored, automarked examinations built on well-designed question banks, generating reliable data to review the quality of teachers' work and hold them accountable for their students' learning outcomes.
Lack of information for school choice. Transparency about students' learning outcomes will force schools — government and private — to compete to provide quality education to retain students, which would be a win-win for all. Here, too, edtech can help. Technology can collate relevant information from multiple schools in a locality and accurately publish it online, boosting transparency for the benefit of all.
These are but a few examples of how education technology can assist in solving some of India's biggest education problems and enable implementation of the progressive recommendations of NEP 2020. I hope others will present more solutions.
Also read: National Education Policy 2020 released, major reforms in school and higher education