The annual EducationWorld Grand Jury India School Rankings were introduced in 2016 to acknowledge and felicitate schools — especially newly-promoted, low-profile primary-secondaries — that excel under parameters other than the 14 under which schools are rated and ranked in the annual EducationWorld India School Rankings which are based on field-based countrywide interviews.
In August-September advertisements on our website (www.educationworld.in) and social media invited nominations — including self-nomination — under separate and distinct parameters including environment-friendliness, blended learning excellence, design thinking, campus architecture and design, extraordinary leadership, social impact etc, with documentary proof of best practices and achievement. By the closing date (September 30, 2021), 1,000 nominations were received.
On the basis of the information provided by applicant schools and their own domain knowledge, a specially constituted Grand Jury comprising eminent educationists Fatema Agarkar, founder of Agarkar Centre for Excellence, Mumbai; Rohit Mahindra, director of the Mumbai-based Raj Mohindra Consultants Pvt. Ltd, Meeta Sengupta, educationist and senior advisor Centre for Civil Society, Delhi; Damodar Goyal, president of the Society for Unaided Private Schools of Rajasthan, Jaipur and Kalhan Mattoo, Delhi-based celebrity architect, ranked the Top 10 in each new parameter as under. The complete Top 10 EW Grand Jury India School Rankings 2021-22 are published in the following pages.
Steam education excellence
These awards are for schools delivering innovative science, technology, engineering, arts and mathematics (STEAM) education through experiential pedagogies.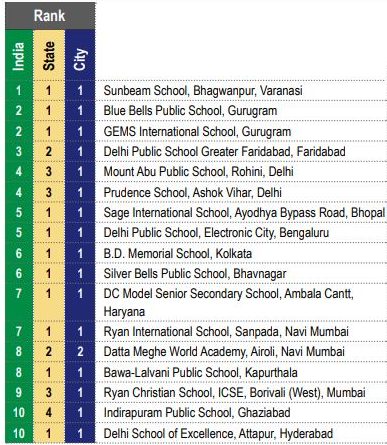 "It's an honour for Sunbeam School, Bhagwanpur to be conferred this prestigious award from a highpowered EducationWorld grand jury. Science, technology, engineering, arts and math (STEAM) learning was integrated into our school curriculum and pedagogy much before the NEP 2020 proposed its inclusion in K-12 education. Our teachers deliver STEM learning through rigorous curriculums and practical projects while arts education is provided through participation in a range of creative and performing arts. Moreover our teachers have devised innovative projects wherein STEM education is delivered through art and craft activities and vice versa" – Dr. Deepak & Dr. Bharti Madhok, co-founders, the Sunbeam Group of Educational Institutions, Varanasi.
India's most respected education brands
Education institutions or groups that have impacted societal consciousness as trustworthy providers of contemporary education are being felicitated in this category.
" We are thrilled that EuroSchools has been declared India's most respected education brand. All EuroSchools including North Campus, Bengaluru deliver rigorous academic learning complemented with excellent sports and co-curricular education. Our teachers are highly trained and are fully prepared to manage contemporary IT-enabled pedagogies. All EuroSchools are equipped with a Centre of Excellence which provides students access to experiential learning opportunities and professional programmes. Moreover, our Centres of Well Being stimulate the socio-emotional well-being and mindfulness of students and staff. Another important initiative are webinars featuring experts and professionals. We are also proud that our Child First, Safety First policy has earned us the distinction of being the first school in India to be awarded safety certification by Bureau Veritas" — Dr. Vandana Gupta, principal, EuroSchool, North Campus, Yelahanka, Bengaluru.
Best Digital Learning Infrastructure
Schools equipped with enabling IT infrastructure, computer labs, specialised software and digital tools to provide 21st century learning experiences.
We are delighted that the EW grand jury has acknowledged our effort to provide a robust digital learning infrastructure to our students. Even before the pandemic began, we had upgraded all digital facilities including labs, classrooms, online learning platforms and the curriculum to enable our teachers to provide engaging teaching-learning. All classrooms are equipped with Smart boards, 3D printers, in addition to robotics labs and our campus is fully wi-fi enabled. Artificial intelligence is also taught to class VI students onwards. This digital preparedness enabled us to seamlessly transition to the online medium and hybrid schooling during the pandemic" — S.P. Suresh, director, Shiksha Valley School, Dibrugarh (estb.2018), which has 800 students and 38 teachers on its muster rolls.
Best technology integration
Schools which have successfully integrated new age technologies usage with students and teachers encouraged to apply digital technology to enrich teaching-learning.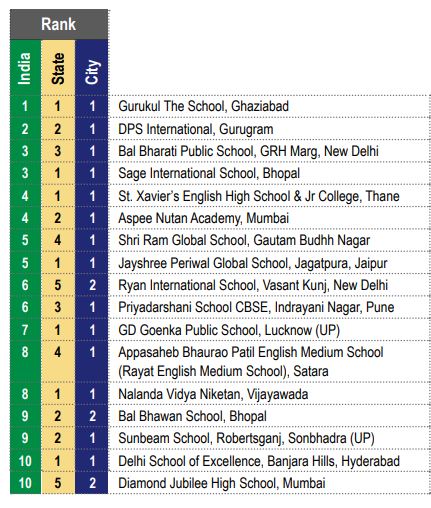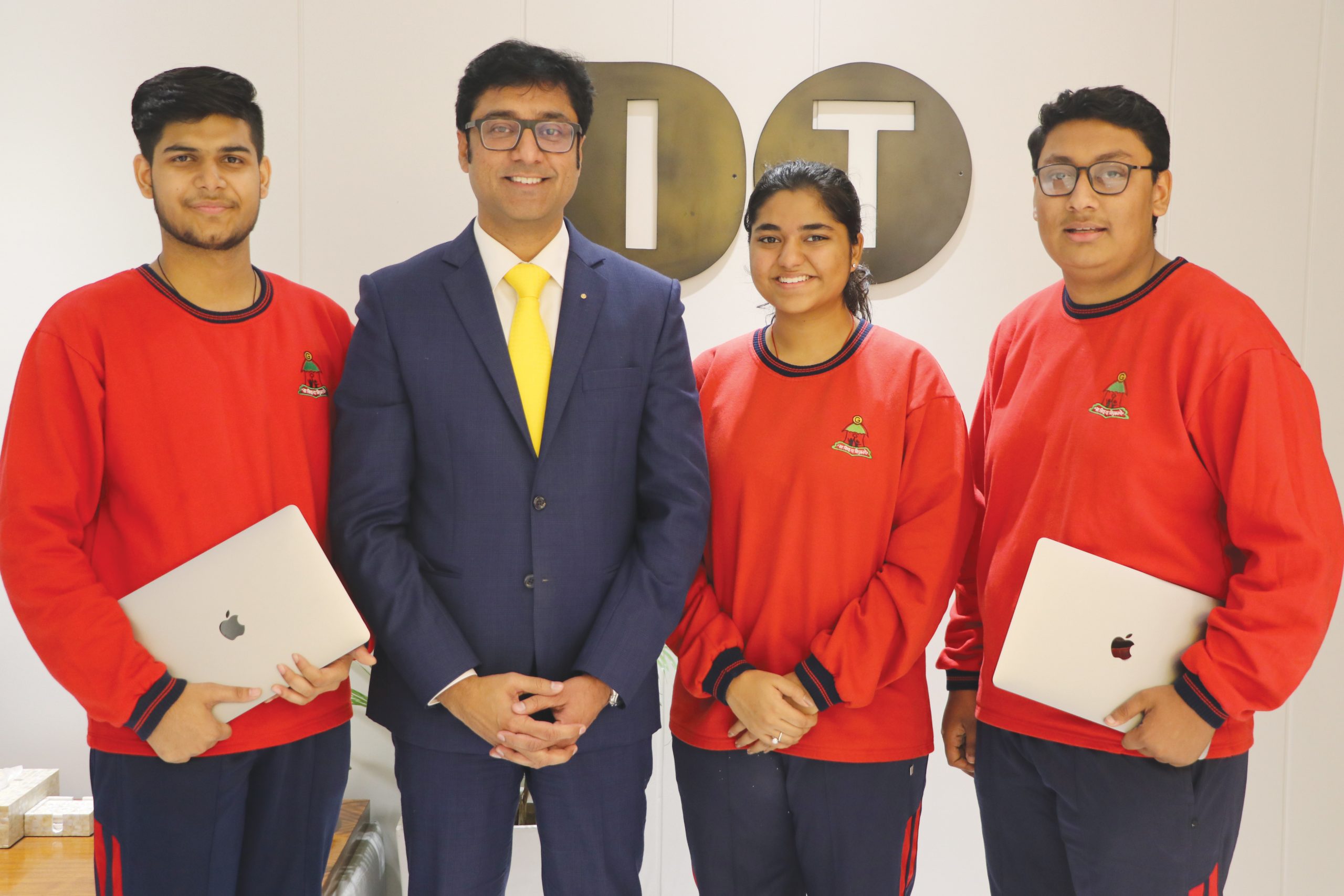 "Humbled and honoured to receive this recognition. Since inception, Gurukul The School (GTS) has always been a technology-driven institution with teachers and students trained to use latest IT-enabled pedagogies to enrich teaching-learning. Therefore when the Covid-19 pandemic hit India in March 2020, our teachers were fully prepared to switch to online teaching. Moreover, over the past two years we have continuously trained them in latest digital learning technologies with almost 300 hours of training sessions. GTS is also one of the first schools countrywide to introduce systemised computational coding courses integrated into class curriculums to improve students' learning outcomes. Whether in online, offline or hybrid instruction, GTS has integrated technology very satisfactorily" — Sachin Vats, founder director, Gurukul The School Ghaziabad (estb.2002) — 2,055 students and 162 teachers.
Social Impact
Schools were assessed for encouraging student-led community service projects, in school-sponsored, regional or international community projects.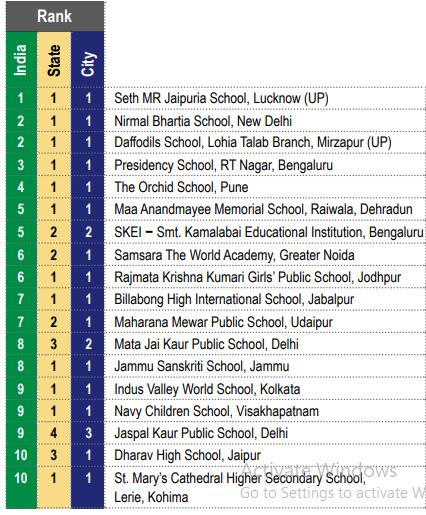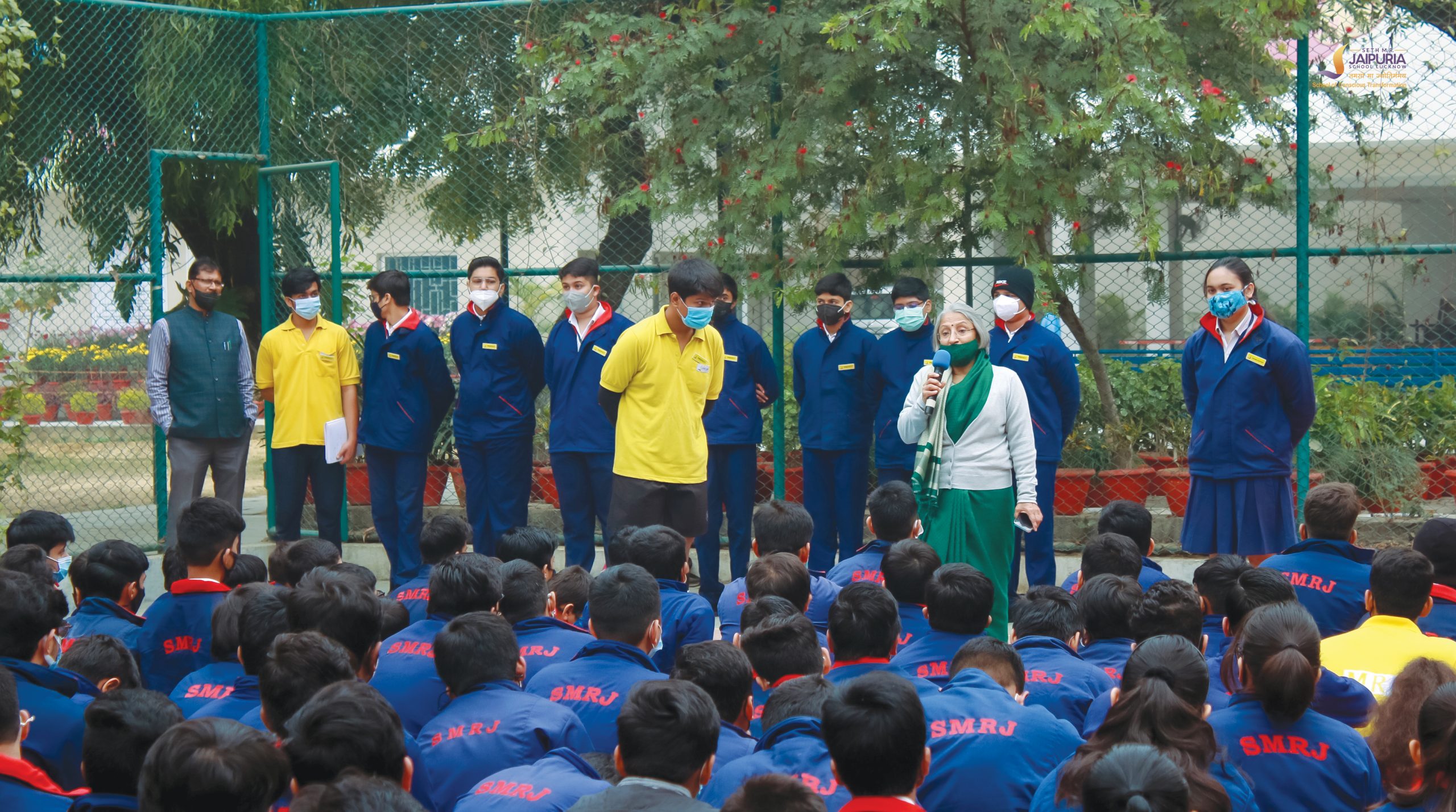 " We are overwhelmed by this good news. Our objective is to nurture socially responsible youth who can initiate positive social change and contribute to the country's socio-economic development. Therefore, we encourage and facilitate all student-led community and social service projects. For instance, all class V students EW Grand Jury India School Rankings 2021-22 january 2022 educationworld 67 are obliged to initiate a Responsible and Conscious Citizenship project to ideate solutions for social/environmental problems in their local communities. Moreover, all class IX students participate in the Design for Change's iCan global programme. Another important community initiative is that we run Navsrijan, a free-of-charge school on our campus which provides high-quality education to over 350 poor children" — Promini Chopra, principal, Seth M.R. Jaipuria School, Lucknow (students: 4,304; teachers: 228).
Library & Reading Culture
Schools that provide contemporary library facilities and actively promote reading culture are ranked in this category.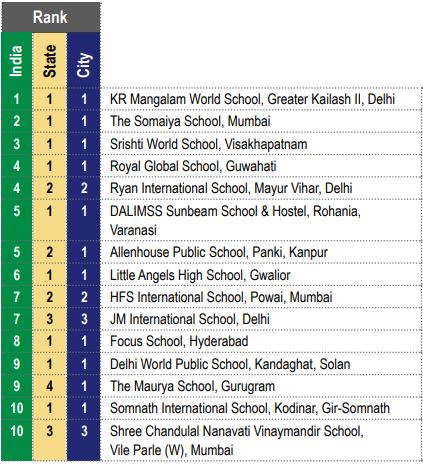 " This is great news because we truly believe that love of reading is the foundation and prerequisite of all learning and knowledge acquisition. In KRMWS, we provide well-stocked, air-conditioned libraries offering a wide range of books, CDs and periodicals. During the pandemic we ensured access to books and learning from children's homes by establishing a virtual Reading and Learning Centre. Our teachers encourage children to develop the reading habit from young age through reading challenges and curate books for junior, middle and senior school students. All this has helped us create a vibrant library and reading culture" — Dr. Jyoti Gupta, principal, K.R. Mangalam World School, Greater Kailash-II, Delhi.
Design Thinking Leaders
Schools demonstrating extraordinary capability to break away from rote learning, and adopting pedagogies that encourage development of students' creative thinking, collaborative and problem solving skills are ranked under this parameter.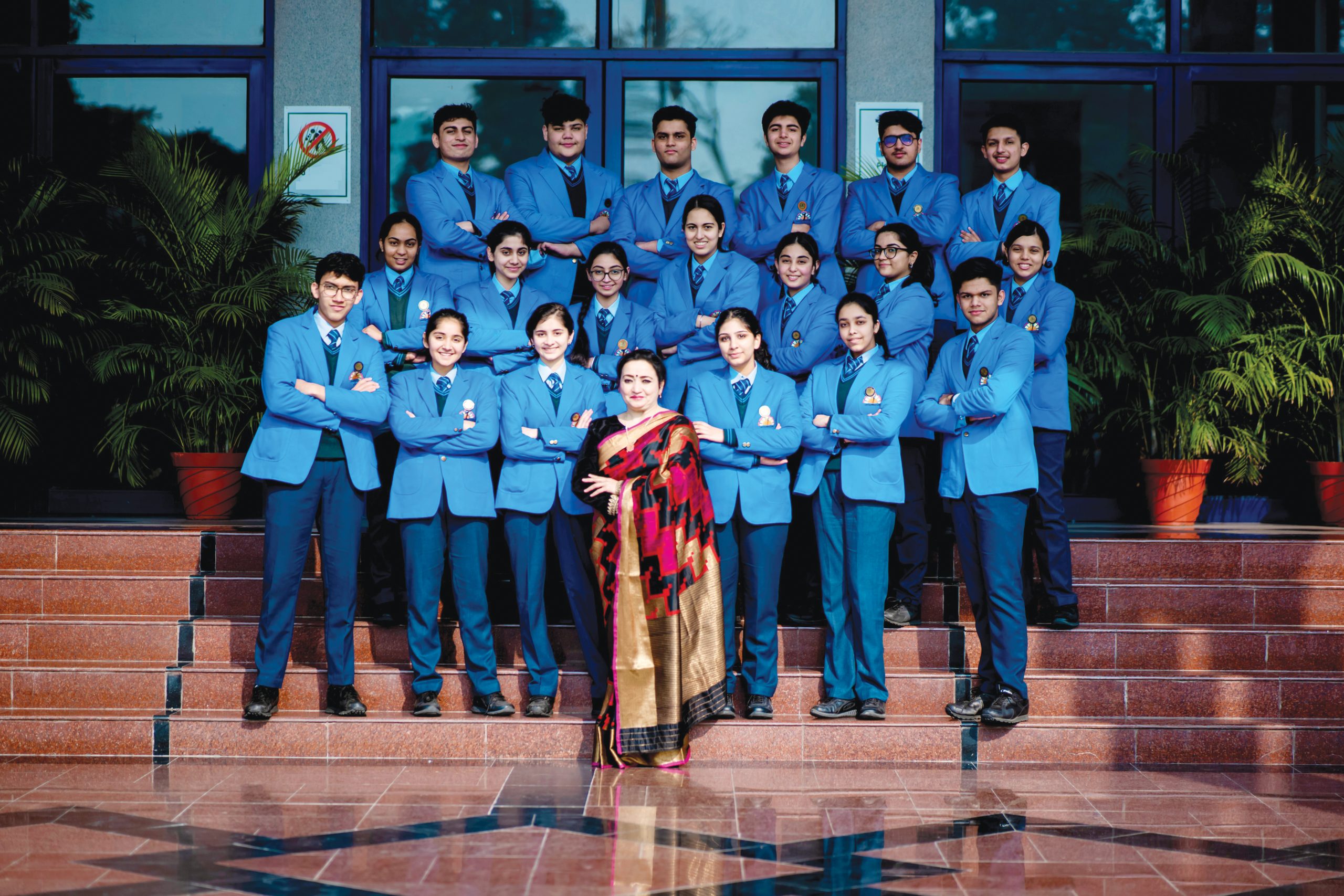 " This award is validation of Sat Paul Mittal School's commitment to fostering innovation and creativity within our students. Our objective is to create happy and confident students who think out of the box, solve problems and transform into conscientious futureready global citizens. The school's teachers stimulate design thinking through experiential learning pedagogies, brainstorming sessions and conferences, exchange programmes, field trips and research, special interest clubs, community service projects among other programmes" — Bhupinder Gogia, principal, Sat Paul Mittal School, Ludhiana (estb.2004), which has 1,584 students mentored by 103 teachers.
Recommended: Sat Paul Mittal School, Ludhiana
Campus Architecture & Design
Schools with attractive and conducive campuses that enable children to learn joyfully and give of their best are ranked in this category.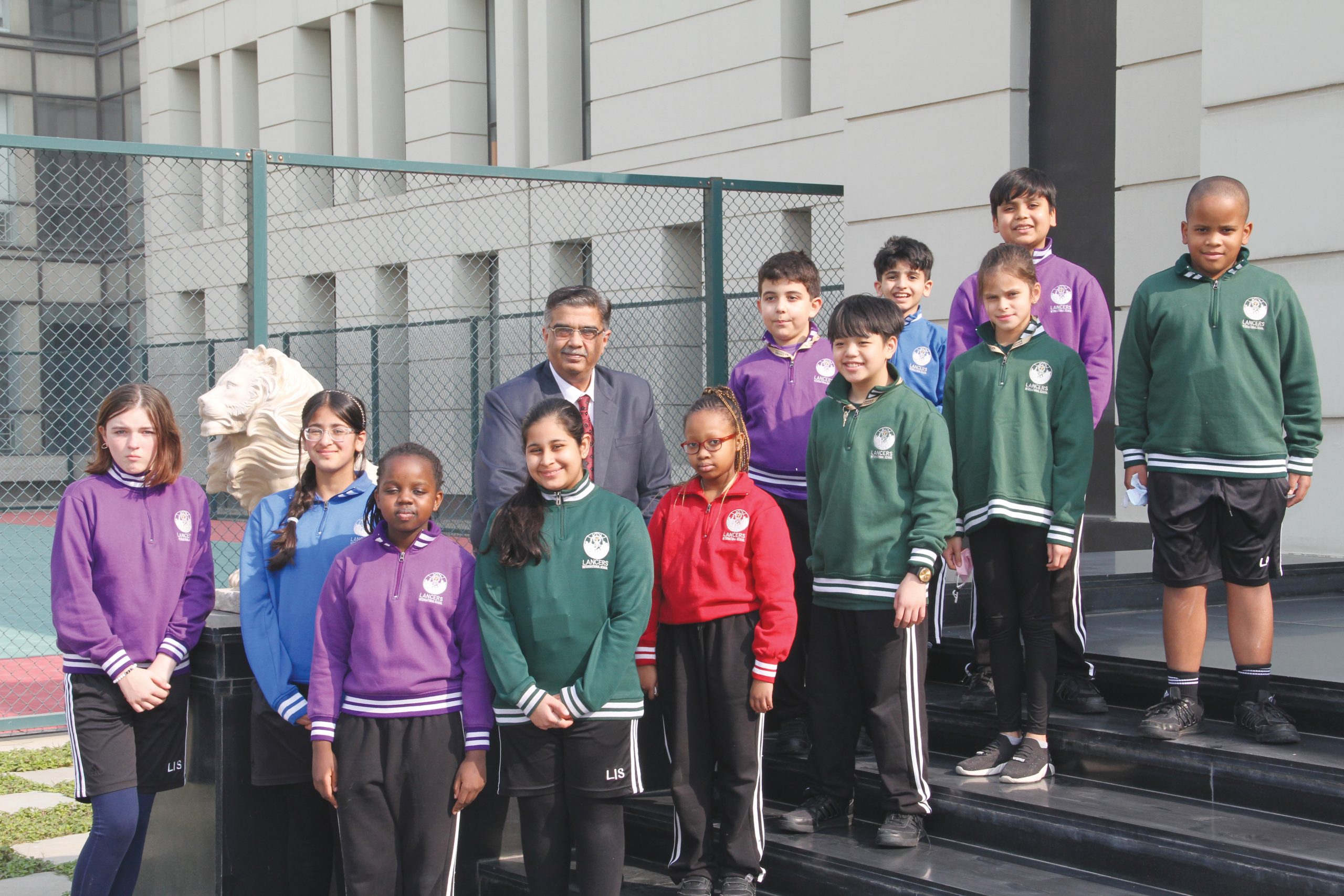 " We are thrilled to learn that our school has won the #1 award for campus architecture and design. Our state-of-the-art six-acre campus boasts with distinctive neo-classical buildings. It blends traditional Victorian and Roman architecture with modern learning facilities to provide children a stimulating learning environment. As a 21st century international school, our campus incorporates the best building and design practices of international schools worldwide. It enables children to learn joyously and creatively" — Yogesh Sindhwani, head of school, Lancers International School, Gurgram, with an aggregate enrolment of 620 students and 90 teachers.
Emerging High-potential Schools
These are low-profile or newly promoted schools that have demonstrated high potential to quickly adopt and integrate 21st century education best practices.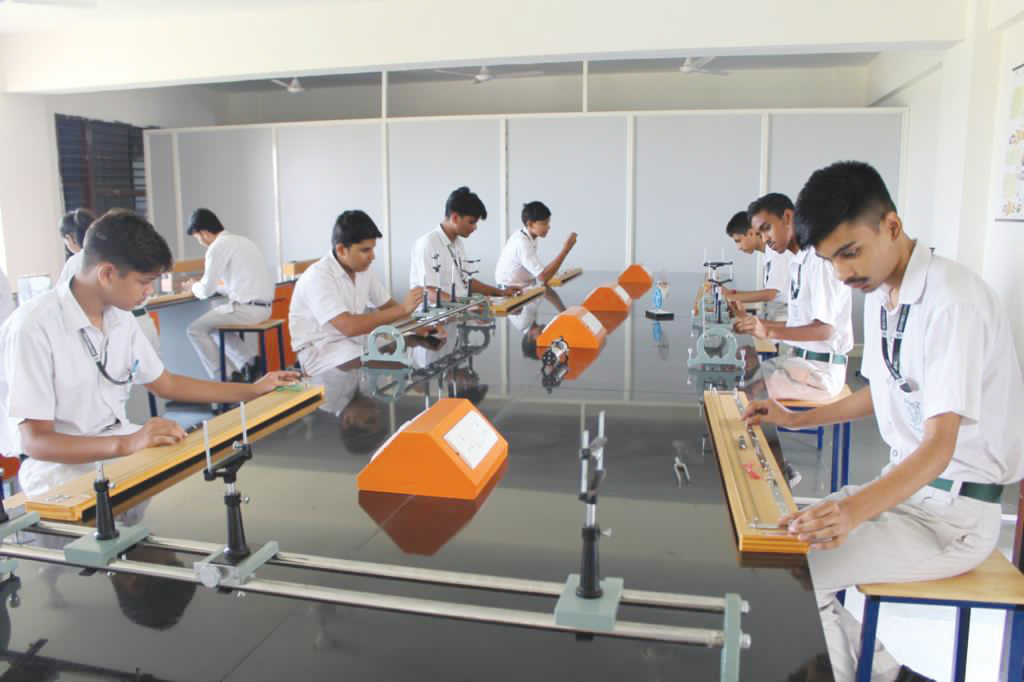 " We are thrilled to be voted India's #1 emerging high potential school. The objective of DPS Sahibabad is to provide stimulating, conducive and enabling learning environments to develop the critical thinking, problem-solving, creativity and collaboration skills of our students. We offer a distinctive experiential learning curriculum, high-quality teachers, excellent infrastructure, and a wide range of sports and co-curricular facilities. I am delighted that in a short span of time DPS Sahibabad has emerged as a promising school with the potential to set new benchmarks in Indian K-12 education" — Dr. Jyoti Gupta, director-principal, Delhi Public School, Sahibabad (estb.2018).
Extraordinary leadership
These rankings acknowledge schools with extraordinary leadership/management
" I am delighted and humbled by this recognition and accept it on behalf of the school's teachers and students. Army Public School, Delhi Cantt is one of the national capital's most well-managed education institutions with excellent governance and administrative systems. This ensures high levels of transparency and accountability within our teachers who use latest pedagogies to ensure excellent learning outcomes. Moreover, we believe in strong home-school partnerships and have a supportive parents' association that provides constructive feedback and encouragement to continuously upgrade the institution" — Neetu Kapoor, principal, Army Public School, Delhi Cantt (3,450 students and 136 teachers).
Career counseling leaders
These are progressive schools that provide professional career counseling to help students choose suitable college/university programmes based on their interests and aptitudes.
" It's a moment of great pride for JBCN International and especially our career counseling team to be acknowledged as a counseling leader by a stellar grand jury. This is because our team has spared no effort to provide students and parents with professional career guidance to enable them to make informed higher education decisions. However, at JBCN, career counseling goes beyond college and university admissions guidance. Our counselors customise advice according to every student's strengths, weaknesses and aptitudes through utilisation of sophisticated psychometric assessment tools, one-onone conversations, and group discussions followed by workshops on emerging careers" — K.V. Arjun Rao, principal, JBCN International School, Oshiwara, Mumbai (560 students and 102 teachers).
Excellence in Blended Learning
These are schools which have successfully adapted and innovated online teaching-learning pedagogies and integrated cutting-edge digital technologies into curriculum delivery.
We are honoured to receive this award in the pandemic year. After closure of education institutions due to the Covid-19 pandemic in March 2020, our teachers went all out to integrate best digital learning pedagogies and evolve an effective online/hybrid learning model. They overcame all obstacles to design engaging online classes which ensured deep understanding of concepts and excellent learning outcomes while simultaneously ensuring students' socio-emotional well-being. In particular, I credit our highly committed teachers for innovating online experiential learning pedagogies that broke the monotony of routine online learning" — Sharmila Chatterjee (centre left), principal, Billabong High International School, Noida.
Top 5 Online Schools of India
Online education providers offering online-only K-12 schooling for children through advanced digital technologies that allow uninterrupted access to school education.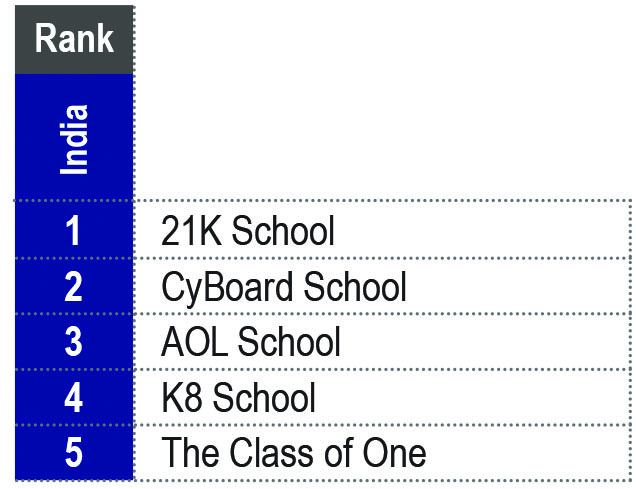 Also Recommended: Billabong High International School, Noida
For more pictures, click here:
https://www.dropbox.com/sh/bxw8frhs05ob6jf/AABIdjfJY0ve20Quj_Lcp94xa/Grand%20Jury%20Awards?dl=0&subfolder_nav_tracking=1