EducationWorld felicitated and celebrated India's top-ranked preschools in six cities — as per the outcome of the EW India Preschool Rankings 2021-22 conducted by well-known Delhi-based market research company Centre for Forecasting and Research (C fore) — at an awards ceremony at the Leela Ambience, Delhi NCR on December 17. Staged coterminously with EW India School Rankings Awards 2021- 22, the awards ceremony attracted promoters, principals and teachers of India's top preschools.
The EducationWorld Grand Jury India Preschool Rankings 2021-22 were introduced in 2018 to felicitate pre-primaries which have introduced contemporary pedagogies and practices in early childhood care and education (ECCE).
To shortlist and select progressive preschools countrywide, we invited nominations from educationists, individuals and schools themselves supported by evidence of best practices in ten categories — teacher-parent-student engagement, campus design, nature-friendly environment, innovative pedagogy, outstanding leadership, health-nutrition-safety, future-ready preschools, design thinking, best technology integration and most respected early childhood education brands.
Moreover, we also invited nominations from pre-primaries of composite K-12 schools which have integrated and adopted best ECCE practices.
The nominations were duly assessed by a jury comprising eminent educationists Fatema Agarkar, founder of Agarkar Centre for Excellence, Mumbai; Kausar Sayeed, member, National Core Committee, Early Childhood Association of India; and Dr. Maalathi K.R, founder and CEO, Aurro Educational Services, Chennai.
The complete Top 10 EW Grand Jury India Preschool Rankings 2021-22 are presented in the pages following.
India's Most Respected Early Childhood Education Brands
Preschools or groups that have established good reputation for diligence and trustworthiness as providers of early childhood care and education.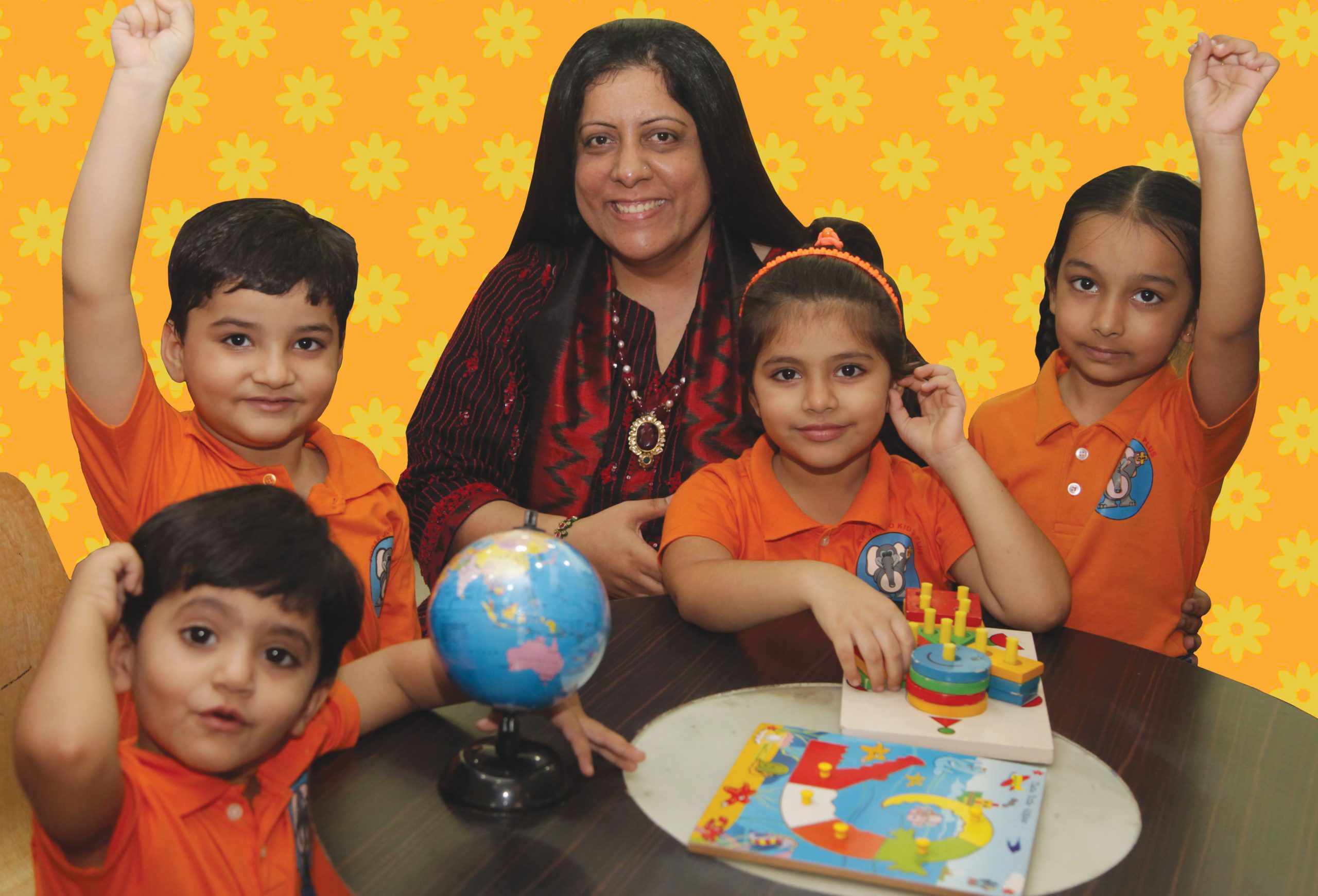 "Award of the Most Respected ECE Brand is timely and most welcome for the Podar Jumbo Kids community of 498 preschools countrywide. We are celebrating our 20th anniversary this year. During the past two years, we have invested extraordinary effort to ensure children's learning continuity. Among our various innovative initiatives are Jumbo's Play Engine-Home School Play and Learning Connection blended learning programme, Jumbo Podcast to improve children's listening, language and creative skills through interactive videos, strong student-teacher-parent engagement, virtual field trips and festivals celebration. Since PJK was founded in 2001, our teachers have been committed to providing globally benchmarked quality early childhood education infused with appropriate child development practices" — Dr. Swati Popat Vats, President, Podar Jumbo Kids group of preschools. The aggregate enrolment across India and the UAE is over 38,000 children tutored by 3,000 teachers.
Teacher-parent-student engagement
This table ranks pre-primaries that encourage and facilitate interaction and exchange of ideas between teachers, parents and children to enable holistic development of early learners.
"We are proud to be honoured with the TeacherStudent-Parent Engagement Award 2021-22. Thank you for recognising the efforts of our passionate, caring and highly qualified teachers who have quickly adapted to technology-enabled digital pedagogies to maintain learning continuity of our youngest children. They have established a healthy connect between teachers, students and parents during the pandemic months that forced closure of education institutions countrywide. We are inspired to continuously innovate and upgrade our best teaching practices" — Madhuparna Andrews, principal, PB Academic School (Pre-primary), Kolkata (350 students and 10 teachers).
Future-Ready Preschools
Newly promoted pre-primaries which have demonstrated high potential to quickly adopt and integrate 21 century best ECCE practices.
"An EducationWorld Jury award always makes us happy and proud. This recognition validates the commitment of our team to make KK-N into a progressive school. Our transformation into a futureready school can be attributed to our research-based curriculum that encourages innovation in young learners, fosters parent-teacher engagement and equips parents with digital tools and techniques, and creates lifelong learners. At Kangaroo Kids, we are fortunate to work with progressive leadership that helped us create robust infrastructure that supports integration of technology in education" — Sharmila Chatterjee (centre right), principal, Kangaroo Kids, Noida.
Campus Design Excelllence
Preschools which have built attractive and conducive campuses to enable children to learn joyfully and give their best.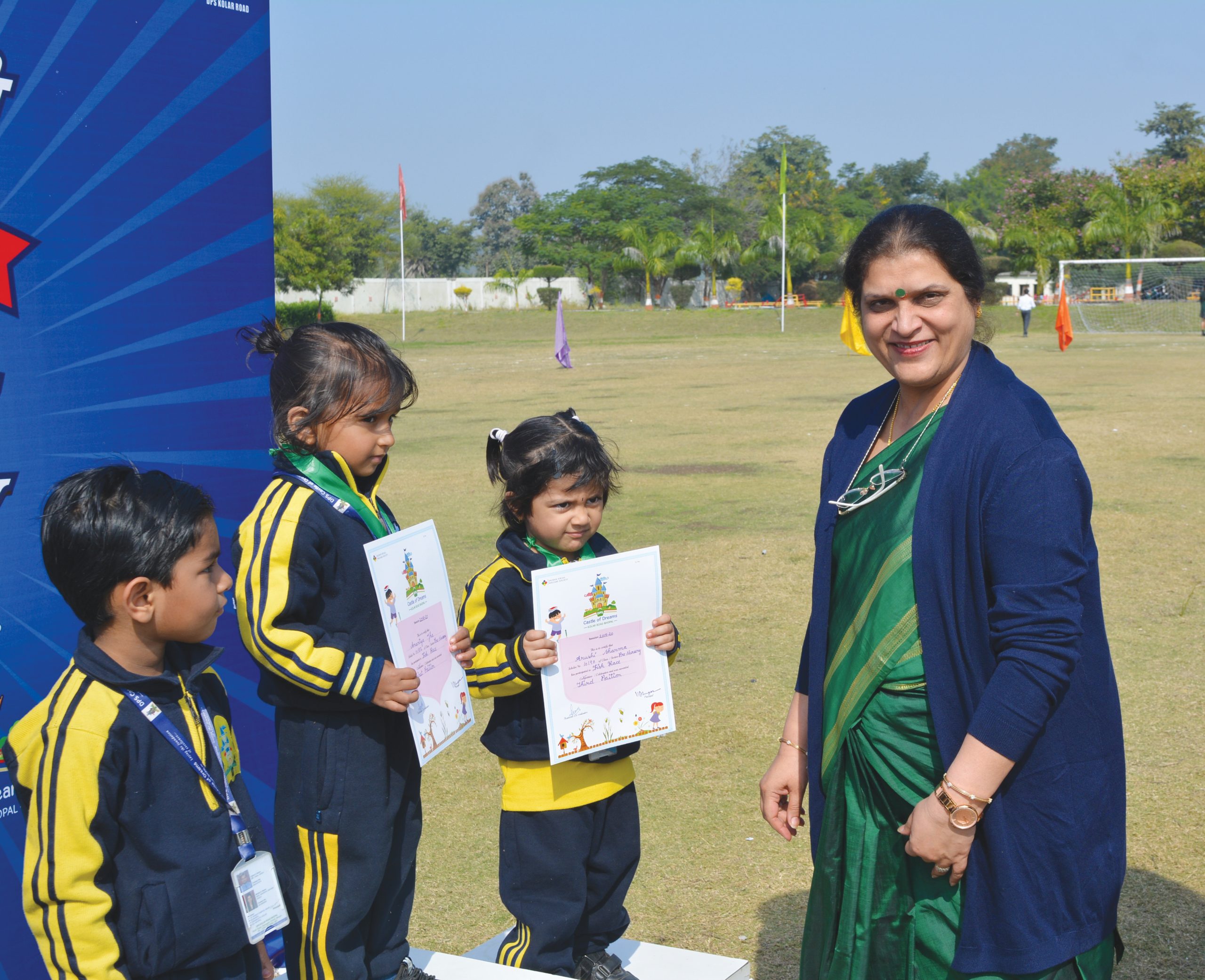 "We are delighted that the EW Grand Jury has honoured us with the Campus Design Excellence award. This will motivate our teachers' community to establish new standards in early childhood education. Bearing in mind that early childhood experiences are critical to children's emotional and intellectual development, our campus is carefully designed to suit every need of young learners. Based on the Arabian Nights theme, DPS Castle of Dreams has an innovative layout, colourful furniture and a stimulating learning environment that inspires activity-based, multi-sensory, and thematic playway teaching methodologies" — Vandana Dhupar, principal, DPS, Kolar Road, Bhopal (preschool: 56 students and five teachers).
Innovative Pedagogy
Preschools were judged on their success in ideating innovative, child-friendly and age-appropriate pedagogies.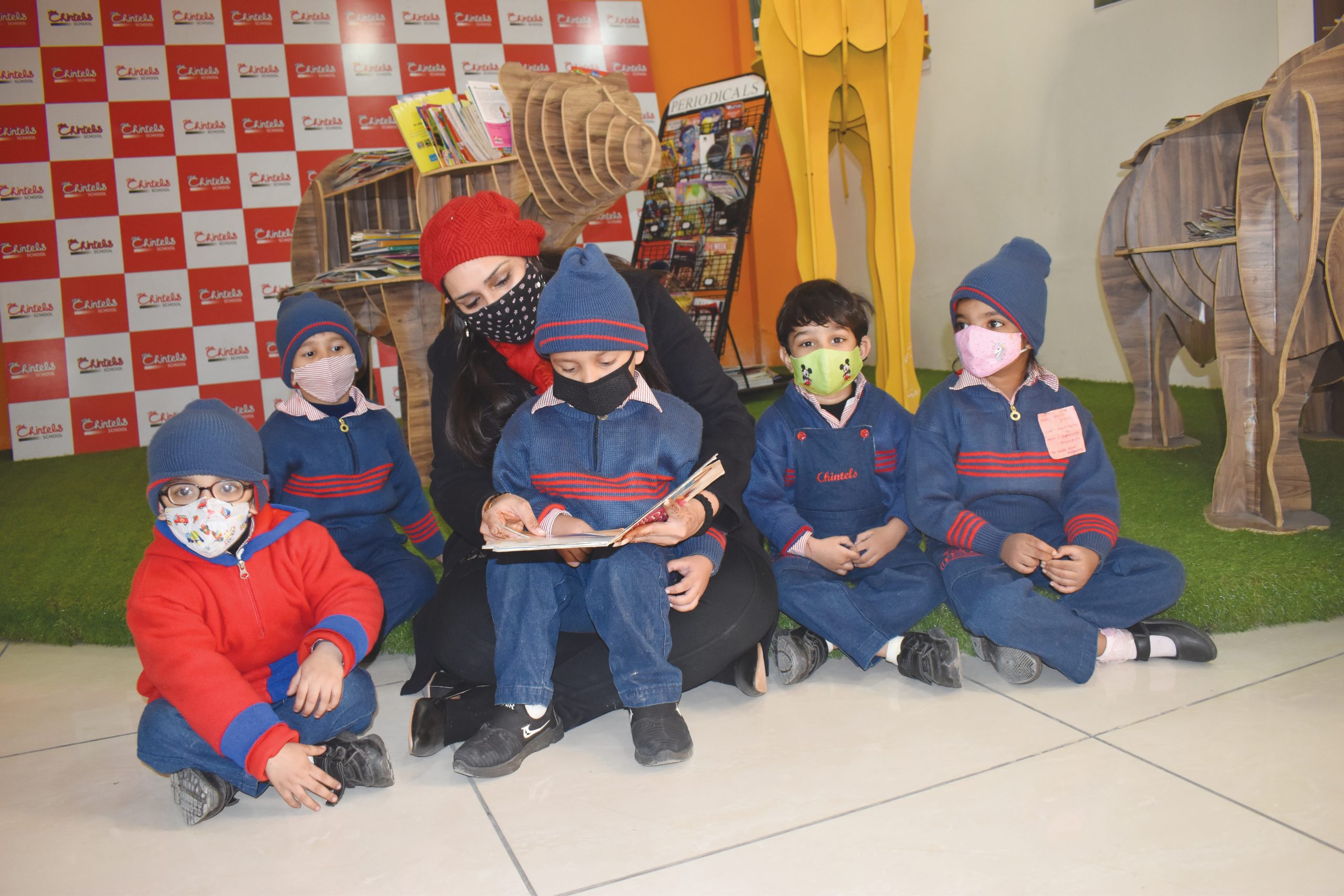 " I am thrilled to learn that Chintels School is ranked #1 for innovative pedagogy by an EducationWorld Grand Jury of eminent educators. This is well-deserved recognition of the creative efforts of our curriculum designers and teachers to develop enjoyable teaching-learning pedagogies. Since the outbreak of the deadly Coronavirus pandemic, our teachers have designed engaging online play-way pedagogies with parents collaborating with facilitators to teach foundational reading skills. While dance, music, singing and storytelling are daily activities, globally renowned magicians, storytellers and bubbleologists among others, are invited to interact and showcase their talent on the school's Facebook page on weekends" — Dr. Kavitha Khurana Vij, principal, The Chintels School, Kanpur (520 students and 36 teachers).
Best Technology Integration
Preschools which have succesfully integrated new-age technologies usage with students and teachers encouraged to apply digital technology skills to enrich teachinglearning.
"Thank you for this encouraging acknowledgement of our initiatives to integrate technology with early childhood education excellence. The Covid pandemic forced a paradigm shift during which we have learned to become contact-less and yet become more connected. This is where technology has played a major role. Our innovative Home Buddy online application with rich audio-visual content and playful activities was specially designed to replace in-class schooling. Currently, we are using artificial intelligence to manage youngest children's behavioural and overall development. We are trying hard to build a sustainable future where every parent and child can access the benefits and opportunities created by technology" ― Pradnya Surve (centre), principal, EuroKids, Dhayari, Pune (100 students, ten teachers).
Health, Nutrition and Safety
Preschools with policies and systems for providing safe and healthy learning environments, comprehensive safety procedures and emergency care facilities.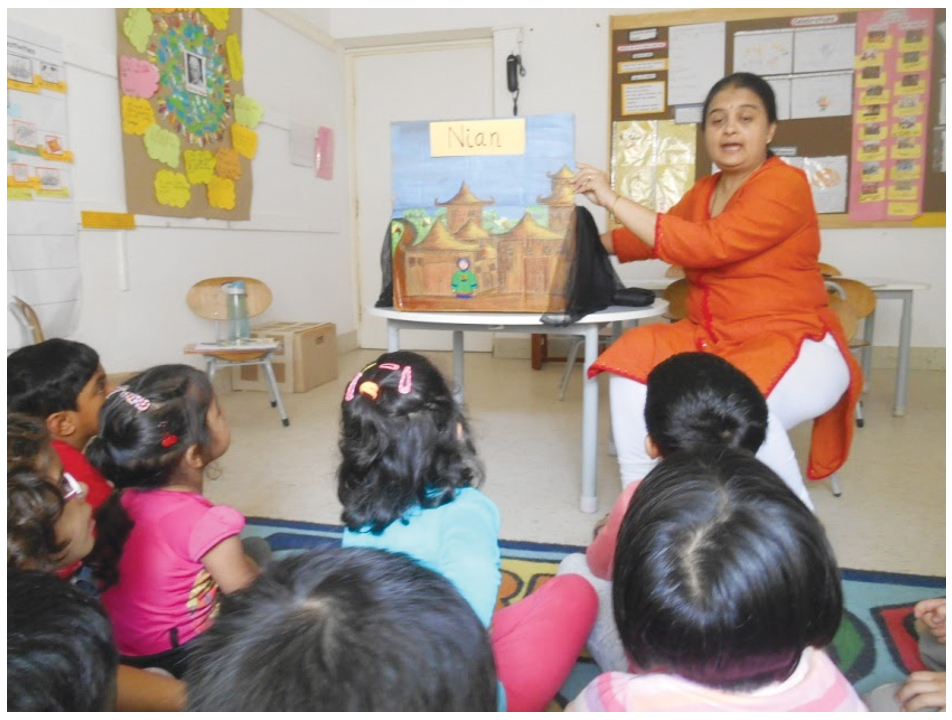 "We are delighted to be ranked #1 in the category of health, nutrition, and safety because we firmly believe an environment that nurtures the physical safety, social and emotional well-being of children, ensures their holistic development. In Neev preprimaries, we strive to create warm, inviting, safe, family-friendly and aesthetically designed spaces that develop connections, exploration, problem-solving and wonder. We have designed processes to ensure stringent safety and hygiene checks in and around our premises. Open communication networks with parents helps us get valuable feedback, understand their concerns, share our initiatives and action plans with them" — Jyoti Talgeri, principal, Neev Early Years, Sadashivnagar, Bengaluru (138 children and 22 educators).
Outstanding leadership
Pre-primaries with extraordinary leadership are ranked in this category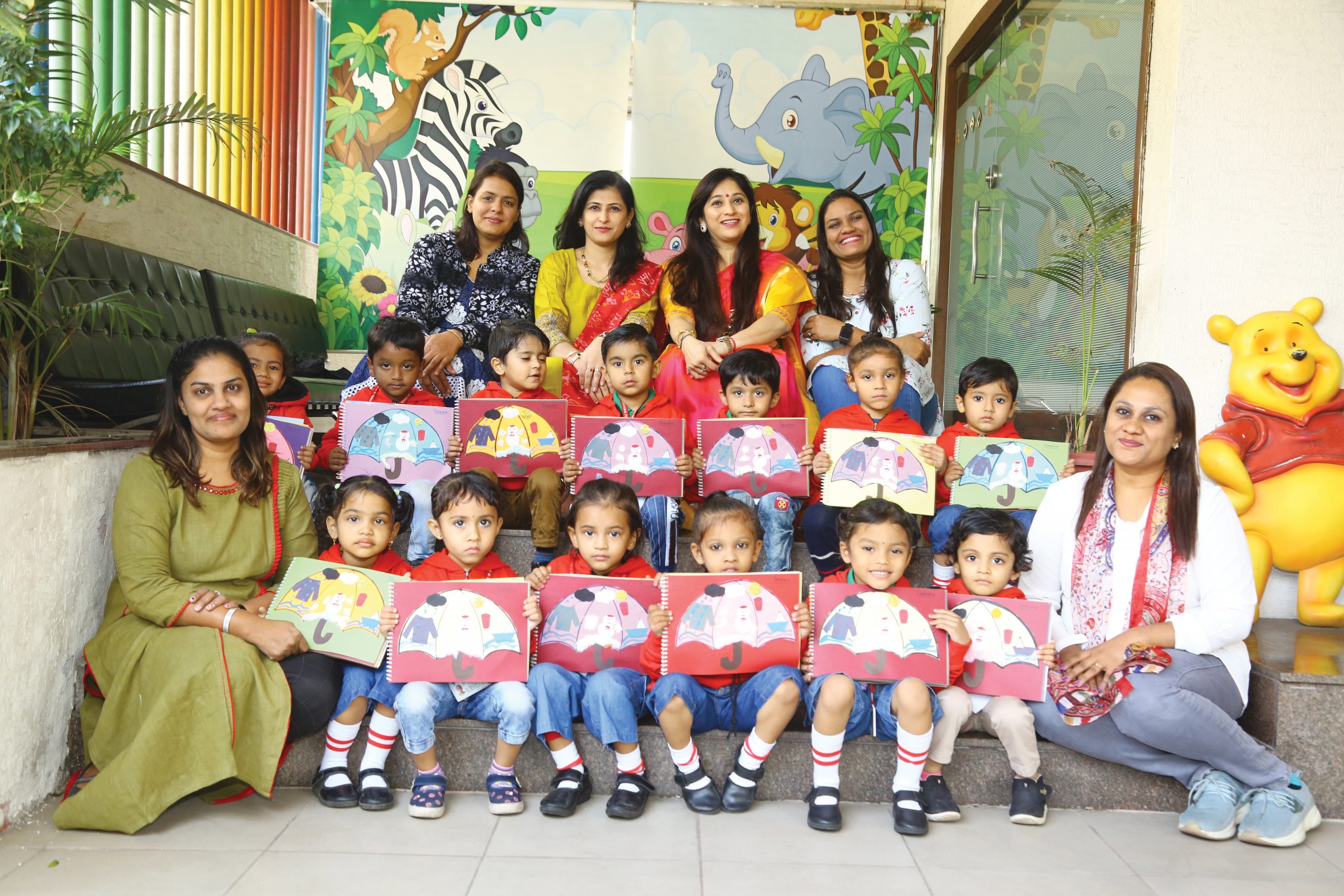 "Thanks to the EW Grand Jury for honouring us with the Outstanding Leadership Award 2021-22. This is acknowledgement of our efforts to develop an inclusive, caring and culturally responsive Vedant School community. I am glad our continuous efforts to innovate, integrate and implement best ECCE practices into our curriculum and upskill teachers have been recognised. We are committed to providing continuously improving foundational early childhood education that will prepare our young learners for the future" — Rutvi Vyas (centre right), director, Vedant International School, Ahmedabad. (600 students and 45 teachers)
Nature-Friendly Preschools
Pre-primaries providing environment-friendly campuses and promoting classes/activities in outdoor green spaces.
"Many thanks to the EW Grand Jury for the prized Nature-friendly School Award 2021-22. In AIS, we are committed to providing stimulating learning environments that bring young learners closer to nature. Indeed, Nature is at the very core of our curriculum that stimulates inquiry-based learning through play and hands-on discovery. In AIS, tiny tots are taught to plant saplings and nurture them in the school's special green patch. They are also taught to switch off lights and fans and turn off taps when not in use. Moreover, skits and plays based on Nature are routinely organised. Children are also encouraged to carry placards with strong messages on environment conservation at mock awareness rallies within school premises" — Reema Ganguly, principal, Amarjyoti International School (pre-primary school), Bhavnagar (360 students and 28 teachers).
Design Thinking Leaders
Preschools demonstrating extraordinary capability to break away from rote learning, and adopt pedagogies which encourage development of students' creative thinking, collaborative and problem-solving skills.
"We are humbled to be awarded EW Grand Jury's Design Thinking Leader Award 2021-22. This is welcome recognition of the innovative 21st century skills and pedagogies that we have progressively introduced to develop the innovation, creativity, problem-solving and collaboration skills of youngest children. Design thinking begins early at The Gaudium, where students identify real-life problems from their classrooms. They learn to apply their learning and analyse information to frame problem statements, ideate, prototype and test. They also connect with UN Sustainable Development Goals while engaging in design thinking," — Anjalika Sharma, IBPYP principal of The Gaudium School, Nanakramguda, Hyderabad. (245 students and 45 teachers)
For more pictures, please refer to: https://www.educationworld.in/ewisra-2021-22-day-1/