EducationWorld's series, the 'Eduleader Focus' features interviews with leaders of reputed educational institutions who are popular among their students and staff. In this edition of 'Eduleader Focus', Dr. Maithili Tambe, CEO, The Academy School (TAS), Pune, shares her views about the need for student focussed education in the country and the parent-teacher collaboration at TAS.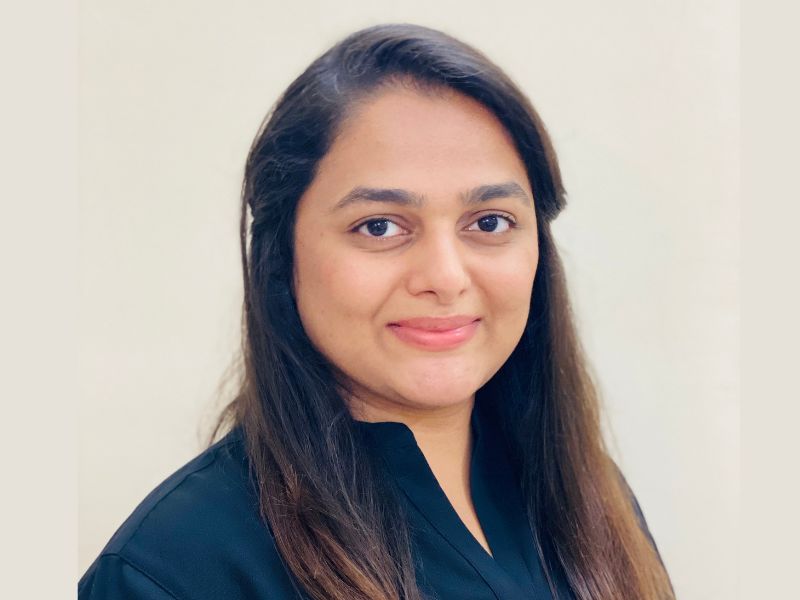 What about the new academic year has been exciting for you?
Our effort has been to infuse our students with joy and get them excited about attending school. Our innovative curriculum caters to our students' diverse skills motivating them to take up all that they missed in these last couple of years during the pandemic-induced lockdown.
I am also excited about implementing the National Education Policy 2020 (NEP 2020). It has all the material required for the holistic development of a child and fortunately, The Academy School (TAS) has been working in that direction for some time. Also when combined with the Finnish education pedagogy we are offering the NEP would prove more fruitful for our students.
What challenges like learning loss amongst students etc. did you face when physical schools reopened after the prolonged closure?
Adhering to the stringent COVID protocols and guidelines was a challenge in itself because we had to ensure the safety and security of everyone in the school. The lack of clarity amongst students was also evident when school resumed after a gap of two years. There is a huge difference between online and offline teaching-learning since one-to-one teaching in a physical environment allows teachers to use non-verbal communication and cues to gauge the student's grasp of the subject being taught. These cues are missed in online teaching and especially impacted younger students who are still in their formative and foundational years. However, plaudits to our parent community who made extra efforts for their respective children. They were phenomenal collaborators with our teachers and a real force behind our students not losing out on much despite the disruption. The good news is that the parents continue to remain teachers' collaborators even now. The post-pandemic classroom culture has been transformed when compared with pre-pandemic times.
The pandemic also took a toll on students' mental and emotional health. What steps did your school take up to ensure the mental well-being of students during the pandemic and are you continuing with it?
During the pandemic when online classes were being conducted, we introduced several activities to ensure a stable but active mind. We organised mindfulness and breathing exercises, and eye-yoga sessions to alleviate the impact of the longer screen time. We interspersed the sessions with physical activities to counter the long hours of seating. As per our 'TAS Cares' behavioural and mentoring manual, existing since TAS' inception, we shared videos on dealing with pressure at home and making life as close to normal as possible. Our teachers also held 20 minute sessions where students could share their thoughts and anxieties with their teachers. These sessions were very helpful to the students.
Tell us about the school's Finnish educational system and how suitable is it for the children?
At TAS, we follow the Finland education pedagogy while adhering to the CISCE curriculum. The teaching methods and treatments aim at making learning a joyful activity. A happy child makes for a happy student. The biggest advantage of the Finnish education system is that it doesn't weigh heavily on the student no matter what their age. We like to call our methodology 'student learning' rather than 'teacher teaching'. We believe the needs of children and students remain the same across borders too and the right measures need to be taken at the right time.
What is your philosophy of education?
I believe education can make or break a nation's future. While I believe in Oscar Wilde's quote, "Nothing that is worth learning can be taught", I believe we can equip our students with the required arsenal preparing them for the future. Education is a means to guide students making them independent enough to pave the way toward a good and successful life.
Describe your leadership style.

I believe in following a democratic leadership style where everyone works together to create the best version of the organisation and keep in mind the best interests of all stakeholders.
If there was one thing you could change about India's education system, what would it be
Curiosity-based and applied learning should form the base of the model against India's present rote and score culture. For example, India has 1200 teaching hours while Finland has just 650 hours without compromising the curriculum and syllabus. A human brain needs time and space. There is a concept called space learning (in Finland) where a student takes a breather and then resumes learning in the right state of mind. I am aware that it is difficult to learn and then unlearn things. But given India's dynamic abilities, it is definitely possible. Also while the NEP is in place now, we need to watch its implementation.
What do you do to unwind/de-stress yourself?
I spend my time with the students at school and with my children at home. They are my all-time stress busters.
If not in the education sector, you would be a…
I am a dentist by education so I would have probably attended to my patients fixing a tooth or two. However, I am very happy attending to students and addressing educational issues.