The teen years are a period of intense physical, psychological and emotional changes and adolescents experience intense emotional turmoil, highs and lows – Mini P. and Arundhati Nath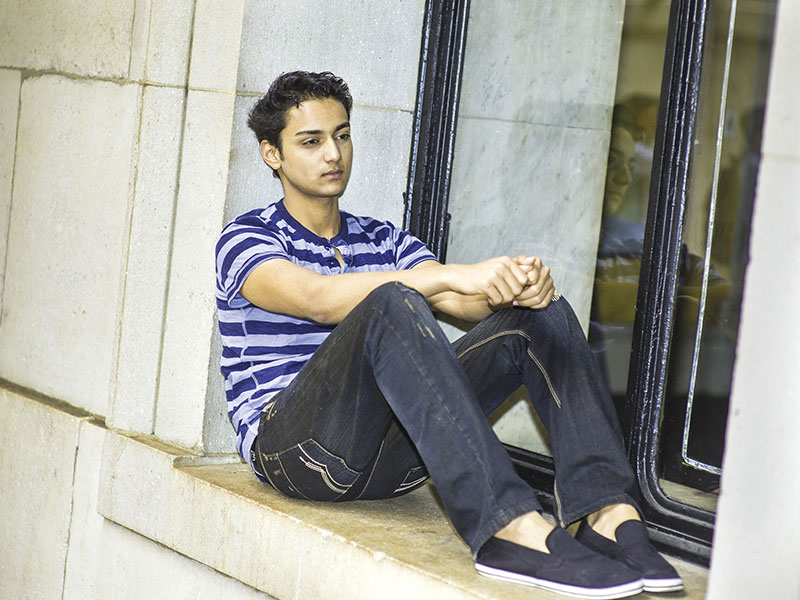 The Covid-19 pandemic induced national and state lockdowns, which mandate social isolation, physical distancing and stay-at-home 24×7, are playing havoc with the mental health of children, adolescents and adults. According to a recent study titled 'The Psychological Impact of Quarantine and How to Reduce it' published in the globally respected medical journal Lancet (March 2020), an assessment of quarantine and isolation in precedent pandemics, indicates high prevalence of "emotional disturbance, depression, stress, low mood, irritability, insomnia, post-traumatic stress symptoms, anger and emotional exhaustion," in people of all age groups. But adolescents are especially vulnerable. The teen years are a period of intense physical, psychological and emotional changes and children experience swings of emotional turmoil, high and low.
A recent study titled 'Covid-19 Pandemic-related Anxiety in Teenagers' conducted by the department of psychiatry, Postgraduate Institute of Medical Education and Research, Chandigarh (PIMER), indicates that adolescents tend to experience emotions very intensely. "Having teenagers confined to their homes with 24/7 parental attention/supervision can create intense irritation as they are not used to such situations," says the study's lead author Swapnajeet Sahoo. The study cites the case of an 18-year-old girl with no past or family history of mental
illness who reported to the PIMER emergency services with symptoms of anxiety. The young woman narrated that she usually spent all day on social media platforms to learn about how the health and livelihoods of people are affected by the Covid-19 pandemic. This daily routine resulted in her experiencing palpitations, breathlessness, sweating, and dryness of the mouth. Even after she began to avoid the news and social media, if she accidentally heard any news related to the pandemic, her anxiety levels would escalate with anxiety episodes increasing to 3-4 times a day. She is now under expert supervision plus medication and supportive psychotherapy.
This case is illustrative of the condition of millions of adolescents around the world, who are experiencing prolonged state of physical isolation from friends, teachers, extended family, and community networks. They are reporting increased levels of stress, anxiety and depression. "Social isolation is overwhelming. I can't believe the flood of negative thoughts I get through the day during the lockdown. It's frustrating and depressing to not meet with friends, go to college, and most important, to miss my daily tennis practice sessions. To top it all, my parents simply don't understand that it is not okay to be stuck at home for months. They believe I am overreacting," laments Divyashri Thapa, a first year engineering student in Pune.
A. Chinmayee, clinical psychologist at the PeopleTree Marga, Bangalore, advises adolescents to "consciously engage in unwinding activities to ease tension and stress". "High levels of stress and anxiety can severely affect the physical, social and emotional health and wellbeing of adolescents. The simple practice of unwinding can release stress and relax and rejuvenate the mind. Unwinding needs to be a conscious effort. Reading, talking to people, taking a bath, writing a diary or doodling, are some ways for teens to unwind at the end of a day," she says.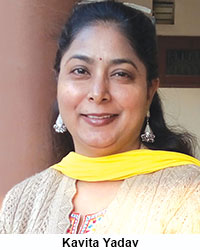 Kavita Yadav, parenting coach and founder director of JiNa, LivingPositively, Gurgaon, believes that parents need to play an important role in enabling teens to cope with lockdown depression by being "understanding, kind and respectful of children's opinions, personal space and need for independence". "The unprecedented lockdown is a difficult period for all households especially with teenage children who need social interaction with peers. Parents need to build trust, listen and respect their children's opinions non-judgementally. If they rush to judgement, label, casually advise or condemn, adolescents are likely to withdraw into their shells. During the lockdown when teens are deprived of social interaction opportunities, parents should initiate heart-to-heart conversations with them because it's only when parents listen, they will understand why children need support, trust and constructive advice," says Yadav.
Teen depression symptom
Kavita Yadav, parenting coach and founder director of JiNa, LivingPositively, lists the tell-tale signs of adolescent depression.
Hopelessness and loss of interest in daily activities
Low self-esteem and lack of confidence
Irritability, anger and anxiety
Fear of loneliness
Withdrawal from family members
Concentration problems
Low energy level
Changes in eating and/or sleeping habits
Melancholia
Suicidal musings
Unexplained physical ailments such as headaches and stomach aches
Reckless behaviour such as rash driving, drinking or taking to drugs