-Riya Ganguly
Widely hailed as a wonder of modern science, surrogacy is the medical procedure wherein a woman bears a child for another woman or couple, who become the legal parents of the child after birth. Surrogacy and IVF allow for parenthood in cases where the woman may face pregnancy complications or health risks, also allowing single parents as well as same-sex couples the choice to start a family.
Surrogacy has gained traction in the West as several Hollywood celebrities have become surrogate parents such as football sensation Cristiano Ronaldo, legendary singers Michael Jackson and Elton John and famous media personalities and actors like Robert De Niro, Nicole Kidman, Kim Kardashian and Jimmy Fallon. Indian media has always been polarized on surrogacy, as legal and social laws are divided on the issues and stigmas surrounding surrogacy and infertility. Nevertheless, surrogacy has been gradually gaining popularity, acceptance and normalization in Indian society as several Indian celebrities have welcomed parenthood via IVF and surrogacy; here are some popular celebrity surrogacies:
Shah Rukh Khan and Gauri Khan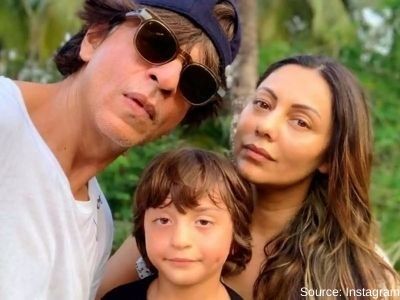 The famous Bollywood couple welcomed their third child AbRam Khan in their 40s 2013 via IVF-surrogacy (in-vitro fertilization). Despite being born prematurely by over five months on May 27, 2013 and rampant gossip surrounding his birth and surrogacy, AbRam Khan was soon welcomed into the Khan family as a healthy baby, becoming one of the youngest sensations in Bollywood.
Aamir Khan and Kiran Rao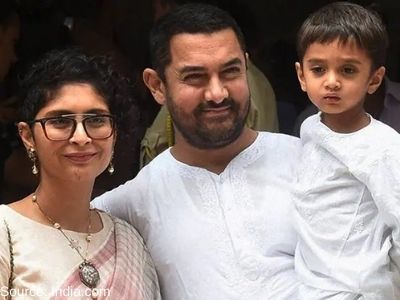 After facing several pregnancy complications and miscarriages, the Dangal star welcomed his third child Azad Rao Khan with Kiran Rao via IVF-surrogacy on December 5, 2011. The ex-couple were vocal in their gratitude to surrogacy in welcoming parenthood despite complications, a step forward in countering the taboo surrounding surrogacy in Indian society as the actor went on record to say "We are humbled by the greatness of god and the miracles of science (…) We are very proud of the whole thing."
Karan Johar
The popular director-producer Karan Johar turned his desire of fathering a child (as expressed in his book An Unsuitable Boy to reality via surrogacy. The twins Yash and Roohi Johar were born on February 7, 2017 who he named after his parents. The filmmaker has been known to vocalize his gratefulness to the surrogate and his newly-embraced parenthood, remarking "I feel enormously blessed to be a parent to these pieces of my heart who were welcomed into this world with the help of the marvels of medical science."
Shilpa Shetty and Raj Kundra
Shilpa Shetty and Raj Kundra expanded their family of three in 2020, as they welcomed their daughter Samisha Shetty Kundra on February 15. After failed attempts at adoption, the couple chose surrogacy to have their second child owing to Shilpa Shetty's auto-immune disease APLA causing pregnancy complications and miscarriages.
Farah Khan and Shirish Kunder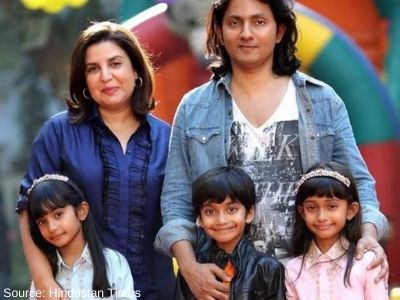 The Bollywood director and choreographer Farah Khan decided to embrace parenthood via surrogacy, welcoming triplets Diva, Anya and Czar Kunder on February 11, 2008. After failing to conceive naturally for over two years, Khan stated "IVF is a blessing (…) it helped me conceive my angels." Combatting the stigma surrounding IVF surrogacy, the director commented, "It is important that we come forward and take pride in this because it gives so much courage and so much hope to people who want to do it, but are scared to do it."
Sohail Khan and Seema Khan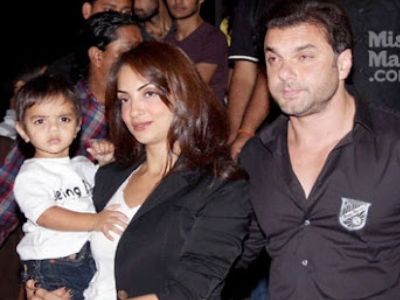 The younger brother of Salman Khan decided to opt for IVF surrogacy following complications with conceiving naturally. Sohail and Seema Khan thus welcomed their second son Yohan Khan on June 16, 2011, ten years after their first son Nirvaan was born.
Tusshar Kapoor
The Bollywood actor became the first celebrity to become a single father via IVF surrogacy as he announced the birth of his son Laksshya Kapoor on June 1, 2016. Following the announcement, Kapoor commented, "I am turning 40 in a few months, so I felt I was at the right stage to become a single parent and I went ahead with what was told to me. I am happy that I have taken the right decision."
Ekta Kapoor
The popular producer-filmmaker followed in the footsteps of her brother as she embraced single parenthood via surrogacy with the birth of Ravie Kapoor on January 27, 2019. Gaining confidence from her brother's decision, Kapoor remarked that she had stored her eggs and decided to opt for surrogacy to become a single mother, refusing to base her parental concerns on marriage in being a self-proclaimed non-conformist.
Sunny Leone and Daniel Weber
The popular actress added two young members to their family of three as twins Asher and Noah Singh Weber were born of surrogacy on February 12, 2018. The couple had previously adopted the two-year old Nisha Kaur Weber in Maharashtra, commenting "I chose surrogacy and I chose adoption because I wanted to keep going and I wanted to keep working … Asher and Noah are our biological children and God sent us an angel surrogate to carry our boys until they were born."
Lisa Ray and Jason Dehni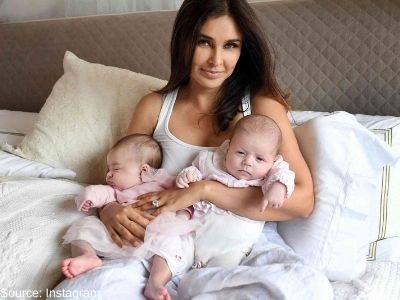 The Canadian-Indian actress took to surrogacy as the couple announced the birth of twins daughters Sufi and Soleil in June 2018. Owing to Ray's lifelong cancer medication eliminating the possibility of a natural birth, Ray commented, "Fortunately, technology has progressed where there are choices and new possibilities for having children. My husband and I decided to pursue surrogacy." The twins were born in Georgia following the legal ban on commercial surrogacy in India.
Also read:
Don't judge. Enable single parents!