Within the booming Indian economy, occasions to celebrate are aplenty. Therefore floral designers are much in demand and tend to be given a carte blanche to exercise creativity and imagination
Within the booming Indian economy, occasions to celebrate are aplenty. Therefore floral designers are much in demand and tend to be given a carte blanche to exercise creativity and imagination With the Indian economy booming like never before, an offbeat career that's blooming is that of floral designers. Loosely defined, these are professionals who can create magic with flowers. Occasions to celebrate are aplenty — birthdays, festivals, weddings, and anniversaries, and at all these bashes flowers and lavish floral decorations are ubiquitous. Especially in big fat Indian weddings, it's roses, roses (and/or carnations or orchids) all the way for floral designers, who tend to be given a carte blanche to exercise their creativity and imagination. The natural characteristics required of a professional floral designer are sensitivity and imagination to translate customer requirements into eye-pleasing floral arrangements for every occasion. Also useful are knowledge of floriculture, aesthetic sense, eye for detail and creativity. Willingness to experiment and continuous improvement are essential qualities of floral designers. To these add good communication skills, business acumen, and the ability to work with a team. And for true professionals in this vocation, timeliness is next to godliness.
Although hitherto formal training was not absolutely necessary, this field has become more crowded and competitive, and enrolling for a formal course to learn the basics is highly recommended. Several colleges with home science study programmes offer classes in flower arrangement, and Ikebana courses are conducted in most metros by Indo-Japanese Associations. It's important to keep learning and updating one's knowledge and skills by practising, reading, or surfing the Internet.
There are plenty of formal study programmes abroad. The Floral Art School of Australia and International Floral Design School, Victoria, Australia, offer diploma courses in floristry through correspondence.
Read: Career for youth with wanderlust
Likewise the Pearson's School of Floristry, New South Wales, Australia, offers a variety of courses which prepare aspirants for careers in the floral design industry (https://pearsonsschool.com.au). Indeed there are myriad correspondence courses available abroad which are helpful to those aspiring for a full-fledged career in floristry. However, after basic grounding, learning-by-doing is the best way to burnish your skills.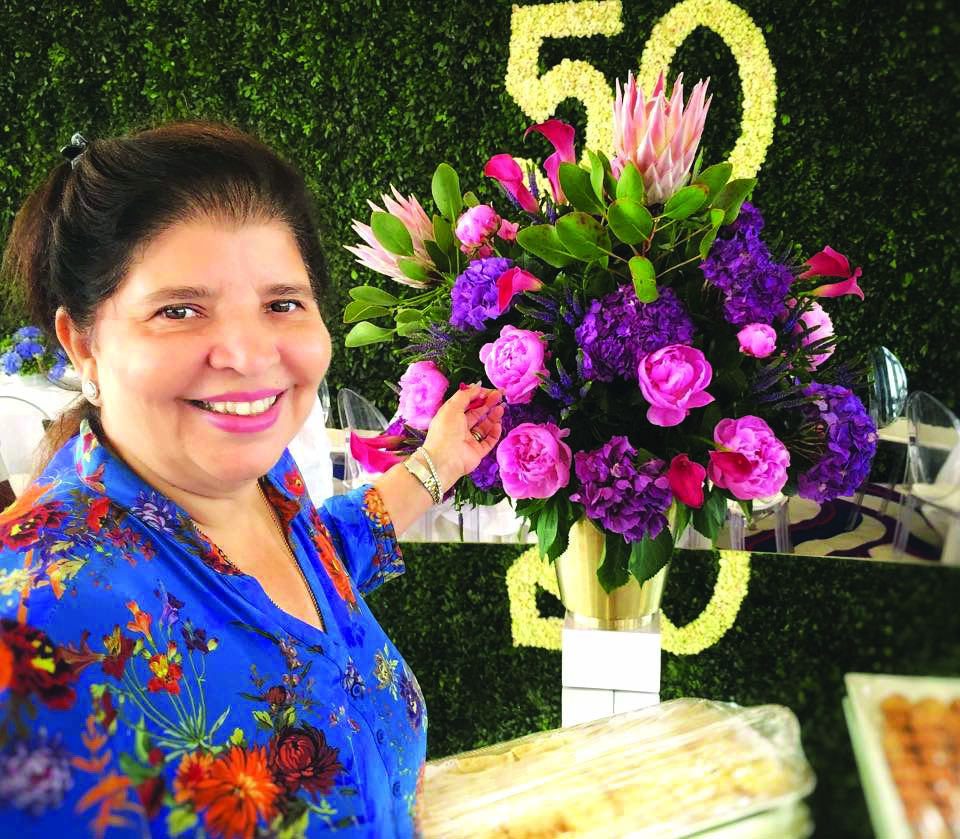 FLOURISHING INDUSTRY. The usual career path of a floral designer is to start with an established florist, a floral designer, an event management company, or a wedding planner. After acquiring experience, you could branch out on your own or set up as a retail florist. Career options are also available in teaching and interior design, where floral designers can create cheerful environments, designer terraces, and gardens for clients. "This business has definitely grown and is likely to grow much more with the spending power of people. Those who enter this field must have a passion for flowers and love nature. You need to establish good contacts with plant nurseries and wholesalers to ensure a steady supply of quality flowers and plants. Moreover, with the product being perishable, you should be prepared to work hard — even round the clock — particularly during festival and wedding seasons," advises Havovy Readymoney, owner of Afreen ('beautiful'), a Mumbai-based floral design firm, whose clientele ranges from Bollywood hotshots to industrialists, corporates and others who love to say it with flowers.
With no formal training but a great passion for floriculture since her childhood, Readymoney entered this line of business eight years ago. "My husband passed away suddenly in 1999 when my children were very young. I knew my best option was a floriculture-based business since I was knowledgeable about flowers. I got lucky during my children's navjote (baptism) where my decorations caught the eye and I got my first clients. That's when Afreen was launched. Soon orders poured in as word spread about my floral designs. The first three years were tough but since then business has boomed," says Readymoney whose blooming terrace garden and drawing room filled with liliums and other varieties are ready testimony to her professional capabilities.
Although monetarily rewarding, Readymoney is more gratified by the beauty and form she creates with flowers and plants, spreading pleasure, cheer and warmth all around. "I'm surrounded by natural beauty 24×7. Flowers convey a heart-warming message across barriers of nationality and language. That's my greatest reward," she says.
(Excerpted and adapted from 101 Great Careers for the 21st Century by Indra Gidwani, 2016)