– Sukanya Nandy
From a deadly global pandemic to farm bills protest and march for racial justice, here is a list of all the major events that have shaped 2020 so far:
Covid-19
The COVID-19 pandemic, also known as the coronavirus pandemic, is an ongoing pandemic of coronavirus disease 2019 (COVID-19) caused by severe acute respiratory syndrome coronavirus 2 (SARS-CoV-2). It was first identified in December 2019 in Wuhan, China. The World Health Organization declared the outbreak a Public Health Emergency of International Concern in January 2020 and a pandemic in March 2020. As of 28 December 2020, more than 80.7 million cases have been confirmed, with more than 1.76 million deaths attributed to COVID-19.
Anti CAA-NRC Protests
After the government of India introduced the Citizenship Amendment Act 2019 (CAA) and also proposed the National Register of Citizens (NRC), thousands of protesters, including students, took to the streets across the country against the CAA-NRC. Protests were held at various college and university campuses including Jamia Millia Islamia, Aligarh Muslim University, Delhi University. It also led to the North East Delhi riots where several protestors were killed. Protests also took place in other countries by Indian diasporas including UK and Germany.
Also read: CAA 2019 sets a dangerous precedent
Australia bushfires
Australia witnessed one of the worst bushfires at the beginning of 2020. On January 1, the country's capital recorded the worst pollution it's ever seen, with an air quality index 23 times higher than what's considered "hazardous". The fires also killed more than 1 billion mammals, birds, and reptiles, according to an estimate by the University of Sydney.
Tensions between Iran and the United States
On January 3, a US drone strike killed Qasem Soleimani – the leader of the Quds Force of the Islamic Revolutionary Guard Corps. Iran retaliated over the next two months with rocket attacks on US bases in Iraq, thus injuring dozens of US troops and killing many Iraqis.
Later, the US imposed new sanctions on Iran as part of its "maximum pressure" campaign, ignoring calls from European allies countries to ease its economic pressure due to the Covid-19 pandemic.
Brexit
The United Kingdom (UK) officially left the European Union (EU) and the European Atomic Energy Community (EAEC or Euratom) on 31 January 2020. To date, the UK is the first and only country formally to leave the EU, after 47 years of membership within the bloc, after having first joined its predecessor, the European Communities (EC), on 1 January 1973.
Namaste Trump
US President Donald trump visited India for the first time along with his wife Melania Trump on February 24 and 25. A mega rally event was held in Ahmedabad, Gujarat – 'Namaste Trump' where he addressed the audience along with PM Modi.
Online learning
Due to the nation-wide lockdown, schools and colleges were shut down. As a result, all educational institutions shifted to virtual classes via online learning platforms such as Zoom, Microsoft, Google classroom, etc.
Locust attack in India
Swarms of locusts have invaded vast swathes of land in India since April 11 this year. They entered several districts of Rajasthan via Pakistan's Sindh province. Other states including Gujarat, Uttar Pradesh, Madhya Pradesh, Punjab, Maharashtra, Chhattisgarh, Bihar, Haryana and Uttarakhand too reported locust attacks. The attack caused huge damages to crops.
Trans Act Draft Rules
The Transgender Persons (Protection of Rights) Act, 2019 was passed by the Parliament of India with the objective to provide protection of rights of transgender people and their welfare. On 18 April 2020, the government published Draft Transgender Persons (Protection of Rights) Rules, 2020 in the exercise of its powers under the 2019 statute, seeking comments and suggestions on the same from the public.
Migrant Workers Protests
Following the Covid-imposed nationwide lockdown, migrant workers were left stranded – without jobs. In May 2020, they took to the roads demanding to be sent back home. Several isolated stone pelting incidents were also reported.
Black Lives Matter
The killings of George Floyd and Breonna Taylor by white police officers on May 25 in Minneapolis sparked protests across the US and led to anti-racism rallies across the world. Known as the Black Lives Matter, the movement created a major debate related to racism.
Space X launch
On 30 May 2020, SpaceX successfully launched two NASA astronauts into orbit on a Crew Dragon spacecraft during Crew Dragon Demo-2, making SpaceX the first private company to send astronauts to the International Space Station. The mission was launched from Kennedy Space Center Launch Complex 39A (LC-39A) of the Kennedy Space Center in Florida.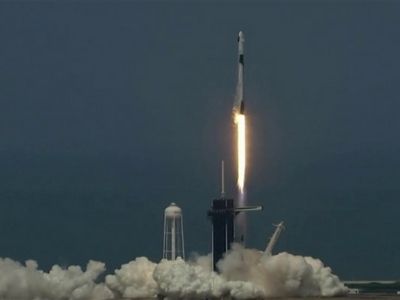 Custodial death of Jayaraj and Bennix
On 19 June 2020, 59-year-old P. Jayaraj and his son 31-year-old J. Bennicks were picked up for inquiry by the Tamil Nadu Police in Sathankulam, Thoothukudi district for allegedly violating Covid lockdown rules. According to the police, the duo was held for allegedly keeping their mobile accessories shop open beyond permissible hours. Both were taken into custody, where they were sexually assaulted and tortured by the police, thus leading to their deaths. This sparked massive outrage in the state over police brutality.
Hong Kong protests
In June, a year after a massive wave of demonstrations, China imposes a sweeping new security law on Hong Kong that opponents say undermines the semi-autonomous city's liberties, promised under its handover from Britain in 1997. Pro-democracy lawmakers are ousted, harassed and arrested. In December, three prominent Hong Kong activists are jailed including Joshua Wong.
NEP 2020
The National Education Policy 2020 was released by the union education minister Ramesh Pokhriyal 'Nishank' and minister of information and broadcasting, Prakash Javadekar on July 29 and it will come into force from 2022-23 academic session. It aims to pave way for transformational reforms in school and higher education systems in the country and will replace the 34 your old National Policy on Education (NPE), 1986.
Also read: National Education Policy 2020: Visionary charter educracy shadow
Beirut explosion
On August 4, 2020, a large amount of ammonium nitrate stored at the port of the city of Beirut, the capital of Lebanon, exploded, causing at least 200 people and injuring around 5,000 others, as per BBC.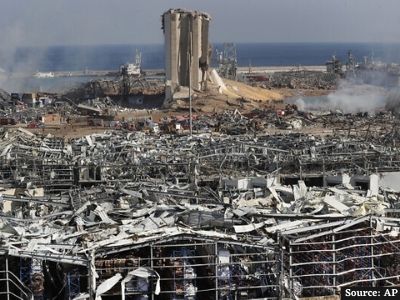 Renaming of HRD Ministry
A gazette notification published on August 17 stated that President Ram Nath Kovind had given his nod to changing the name of HRD ministry to Ministry of Education. The name change was among the key recommendations of the draft new National Education Policy (NEP) 2020.
Hathras gangrape
On September 14, a 19-year-old Dalit woman was gang-raped in Hathras district, Uttar Pradesh, India, allegedly by four upper-caste men. After her death, the victim was forcibly cremated by the police without the consent of her family, a claim denied by the police. The victim's brother also claimed that no arrests were made in the first 10 days after the incident took place.
Babri Masjid demolition
In November 2019, Supreme Court granted an entire disputed land in Ayodhya to deity Ram Lalla. It directed the government to allot an alternative five-acre plot to Muslims to build mosque. On August 5, 2020, Prime Minister Narendra Modi conducted 'bhoomi pujan' in Ayodhya and launched the construction of Ram temple. On September 30, 2020, special judge S K Yadav delivered judgment in the mosque demolition case, where all accused were acquitted.
Anti farm bills protest
In September 2020, three farm Bills were passed Rajya Sabha – the Farmers' Produce Trade and Commerce (Promotion and Facilitation) Bill, 2020; the Farmers (Empowerment and Protection) Agreement on Price Assurance and Farm Services Bill, 2020; the Essential Commodities (Amendment) Bill 2020. Farmers of Uttar Pradesh, Punjab, and Haryana took to the streets and began protesting against these bills will put farmers in a vulnerable position against large corporations.
Lunar water
In October, NASA's Stratospheric Observatory for Infrared Astronomy (SOFIA) has confirmed that for the first time water was found on the sunlit surface of the Moon. This indicates that water may be distributed across the lunar surface, and not limited to cold, shadowed places.
US Presidential election
The 2020 United States presidential election was held on November 3, 2020, which saw former vice president Joe Biden and incumbent U.S. senator from California Kamala Harris from the Democratic party defeated Republican incumbent President Donald Trump and vice president Mike Pence.
PUBG and other app bans
On November 24, the Indian Government announced a ban on 26 apps including 43 Chinese apps, to be removed from Google Play Store and Apple App Store. Some of the apps included PUBG, TikTok, Weibo, WeChat, AliExpress, Meitu, Baidu, WeChat and many more.
Anti-conversion law of Uttar Pradesh
In December, the Uttar Pradesh Prohibition of Unlawful Religious Conversion Law, 2020 is a law enacted by the Government of Uttar Pradesh, India. It aims to provide for the prohibition of unlawful conversion from one religion to another by misinterpretation, force, undue influence, coercion, allurement or by any fraudulent means or by marriage.
Celebrity deaths 2020
Kobe Byrant (January 26) – An American professional basketball player, he died of a helicopter crash in the city of Calabasas, California. His 13-year-old daughter Gianna, baseball coach John Altobelli, five other passengers, and the pilot all died in the crash.
Sushant Singh Rajput (June 14) – He started his career on the small screen and later made his Bollywood debut with Kai Po Che!. He found hanging from the ceiling fan at his home at the age of 34.
Irrfan Khan (April 29) – A National Award-winning Indian actor, Khan has worked in both Bollywood and Hollywood films. In March 2018, Khan revealed he had been diagnosed with a neuroendocrine tumor. Before his death, he was admitted to Mumbai's Kokilaben Dhirubhai Ambani Hospital, where he was receiving treatment for a colon infection.
Rishi Kapoor (April 30) – Winner of four Filmfare Awards and a National Film Award, Kapoor started his acting career at a very young age. He was diagnosed with leukemia in 2018 and died at the age of 67.
Saroj Khan (July 3) – An Indian dance choreographer, Khan has choreographed over 3000 songs. She died at the age of 71 due to cardiac arrest.
Sean Connery (October 31) – Known for playing British spy James Bond, Connery died at the age of 90 at his home in The Bahamas.
Chadwick Boseman (August 28) – An American actor and playwright, Boseman rose to international fame with the Marvel movie Black Panther. He died at the age of 43 due to colon cancer.
Soumitra Chatterjee (November 15) – A Bengali actor, best known for his collaborations with director Satyajit Ray, Chatterjee died at the age of 85 in Kolkata.
Ruth Bader Ginsburg (September 18) – She was an associate justice of the Supreme Court of the United States and became the second female justice of the US Supreme Court.
Diego Maradona (November 25) – One of the greatest football players from Argentina and the winner FIFA FIFA Player of the 20th Century award, Maradona died at the age of 60.
International
,
News